Do you like gratuitous violence and lots of on-screen nakedness? Or perhaps you're a stickler for mobsters throwing their enemies into a river? HBO, which stands for Home Box Office, has arguably been the premier destination for premium entertainment for well over a decade now. From Game of Thrones to Westworld to The Sopranos to Band of Brothers, HBO has been behind some of the biggest smash hits in television history. So how can you get it in Australia, how much does it cost and is it worth the fuss? Read on to find out more.
How do I get HBO in Australia?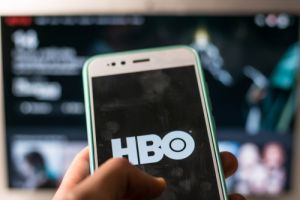 Barring the use of several workarounds such as a VPN to access US streaming, there is currently no way to access the HBO channel in Australia legally, unless you go through Foxtel and the 'Showtime' channel.
Amazon Prime Video also grants access to HBO to US residents, but this content is blocked in Australia; the service has even gone so far as to detect VPNs, making it harder to get access to the juicy stuff. So, it's pretty well established that to get HBO shows you pretty much have to get Foxtel.
How to Get Showtime on Foxtel
The cheapest way to get the Showtime channel through Foxtel is through its streaming service Foxtel Now. Within Foxtel Now there are several channel packs starting at $10; to get the 'Showtime' channel, thereby giving you access to HBO content, you'll need to hop onto the 'Drama' pack, which costs $15 a month. HBO shows on Showtime include:
Game of Thrones
Westworld
True Blood
Big Little Lies
Sharp Objects
The Night Of
The alternative is to get traditional fixed Foxtel with the 'Entertainment' and 'Entertainment Plus' packs with the Showtime channel for around $40 a month; be aware that prices and do change all the time.
Foxtel often includes discounts, included installation and more.
If you're hunting for a new internet plan, another option is to bundle Foxtel internet and entertainment together. Check out our NBN comparison tool here for latest deals:
Compare NBN Plans
Showtime Streaming
We've established that Showtime through Foxtel is the only way to get HBO content without a VPN and totally legally, but there are several other caveats to the service that may be of interest:
4K Streaming: Showtime currently does not stream in 4K, but does stream in HD. With the arrival of Foxtel's first channels in 4K in late 2018, it's probably only a matter of time until Showtime is.
HBO Australia Arrival Date: HBO currently has a deal with Foxtel, hence why its own service is not available in Australia.
Connectivity: Showtime is able to be streamed through Chromecast and Foxtel Now allows you to stream two devices at once, enabling account sharing.
HBO has enjoyed a fairly long-running partnership with Foxtel, and until that partnership is relinquished, it seems unlikely for there to be any real alternatives in Australia.
HBO Now in Australia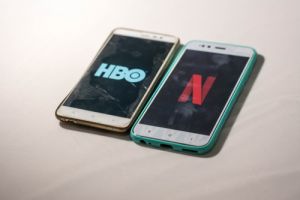 HBO Now is HBO's streaming service, and it's available in many countries… but not Australia. Surprise, surprise! HBO Now grants access to the channel's entire library of content, including original series, sports, documentaries, comedies and more. It was launched in 2015 and has expanded to European countries, among others, but still no service for Aussies. For those with other means of acquisition – such as a VPN – HBO Now costs USD $15 per month and supports three simultaneous streams. With conversion rates considered, this makes the service more expensive than Netflix and Stan, as well as Foxtel Now's Drama pack.
Telstra, Foxtel Now and HBO
As part of its 'Unlimited Streaming' internet plan, Telstra offers a Foxtel Now pack as part of its internet deal for just under $100 a month. Users can choose one Starter Pack, including 'Drama' which contains Showcase. The bundle also includes Telstra TV making it easy to watch on regular televisions.
HBO in Australia – The Final Straw
Aussies admittedly have it pretty tough when it comes to streaming US content. HBO Now is famously one of the only services notably absent from the landscape, and this is due to its partnership with Foxtel. To get HBO content on Foxtel you'll need to get access to the Showtime channel, which is found on the Drama pack on Foxtel Now or the Entertainment pack on normal Foxtel.
For the technologically inclined, those with a VPN may be able to bypass local IP blocking and get access to US HBO Now, but it's a grey area at best and you'll have to do your research here. Nevertheless, HBO has birthed some strongly desirable and addictive content, including Game of Thrones amid countless other shows. Those who are determined to watch it will either front up the money for Foxtel or find any other means necessary.
Stream 50+ Sports with Kayo
Love streaming? Love sports? Kayo is a new streaming platform that provides access to a wealth of sports, from basketball to cricket, motorsports and soccer. Click 'go to site' for more details.
Brand
Subscription Type
No. of Screens

/same time viewing

Advertised Cost^^

/month

Stream over 50 sports, Live & On Demand
Watch on 2 screens at the same time
14 days FREE trial (New Customers Only)

min. cost $25 over 1 month

2

$25

Go To Site

Stream over 50 sports, Live & On Demand
Watch on 3 screens at the same time
14 days FREE trial (New Customers Only)

min. cost $35 over 1 month

3

$35

Go To Site
^^View important information