If you're an Origin Energy customer who likes the retailer so much you'd also like to buy your broadband from it, now could be a good time.
The electricity and gas giant launched its internet services in October 2018 and is now pulling out all the stops to get new and existing customers to sign up.
Origin offers ADSL and NBN internet products, so whether you're connected to the new national network or not, your broadband needs should be taken care of.
So why would you choose an energy company to also provide your internet service? Well, Origin is hoping the 'convenience' factor will be the biggest draw, with people moving house firmly in its marketing sights. And with some seemingly generous discounts on offer, the company may be worth considering if you're looking for an easy solution to getting the lights and Wi-Fi on ASAP when you move into a new place.
Compare Origin NBN plans
Looking for an Origin NBN plan? The following table features all published 24-month Origin NBN plans from Canstar Blue's database, listed in order of cost from lowest to highest. Use our comparison tool to see plans from a wider range of providers. These are products with links to a referral partner.
Origin Broadband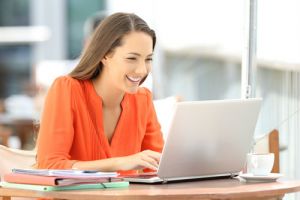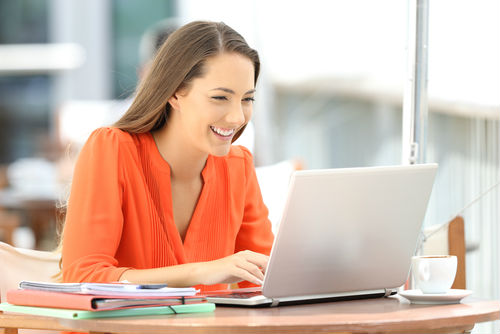 Origin's four NBN plans cost either $65, $80 or $110 a month, depending on which speed tier you opt for:
The $65 plan is called 'Basic' and brings typical download evening speeds of between 9 and 11 Mbps
The $80 plan is called 'Experience' and brings typical download evening speeds of between 40 and 47 Mbps
The $110 plan is called 'Enthusiast' and brings typical download evening speeds of between 80 and 93 Mbps
All three plans come with unlimited data, and you can add calls to local standard national and mobile numbers from $10 extra a month.
Plans come on either a month-to-month, 12 or 24-month basis, or no fixed term agreement. The contract length you pick may determine the set-up costs you need to pay.
Origin Broadband Discounts
To get you to sign up to Origin broadband, the retailer is currently offering:
$5 off monthly broadband charges for each energy service that cust

omers have with Origin (

so those with electricity and natural gas will get $10 off)
Jon Briskin, Executive General Manager for Retail at Origin, said that with increased competition in the energy industry, Origin broadband is part of the company's strategy to innovate and expand into other home services. The majority of customers signing up to broadband with Origin have been moving house, the company says.
"Our aim is to create more engaged and loyal customers, and provide Origin with a point of difference in an increasingly competitive retail market," said Mr Briskin. "Origin broadband has been popular with customers who like how easy it is to arrange multiple services on one phone call.
"We are thrilled to be rewarding customers who trust us with multiple services by giving them a discount on their broadband in addition to any discounts they are getting on their natural gas and electricity."
Is Origin broadband worth signing up to?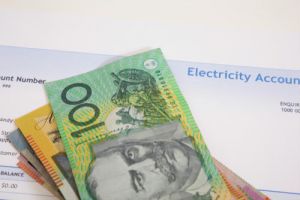 The short answer is, it depends, and it's hard to say. The nature of bundled electricity and telco products is that comparing your options becomes more difficult than if you were just comparing individual services separately. But if you're looking for a convenient option to get the power on and broadband working, it's worth diving into the detail to see exactly what you'll pay with Origin.
Origin's NBN plans are competitively-priced, but are certainly not the cheapest you'll find in an incredibly competitive market
It's a similar story when it comes to electricity. Depending on where you live, you're likely to find cheaper power with other retailers
So, you could probably get your internet and electricity cheaper elsewhere, but that's before you factor in the monthly discount(s). If you also get your electricity and gas with Origin, that's $10 off your monthly internet bills – making Origin's internet more appealing at least. But does that make the overall bundled deal great value? It's hard to say for sure, but it's likely that you'll still find cheaper power bills with another provider.
Maybe the convenience of getting your energy and broadband from the one broadband makes it worth paying a little extra? That's up to you to decide.
Origin has expanded the services it is offering customers with the addition of NBN and ADSL broadband. Learn more about how energy and broadband will be working together to give people a better deal. https://t.co/1DXzT81xl1 #goodenergy #broadband pic.twitter.com/y95DB3DUmo

— Origin (@originenergy) October 25, 2018
Do other retailers offer energy and internet deals?
Yes. Origin is not the only company offering customers both energy and internet deals. Others include Dodo and Sumo, with more potentially to follow in the near future. As Mr Briskin from Origin alluded to in his comments, retailers are looking for ways to use their existing resources and customer bases to cross-sell other products. The wholesale nature of the NBN makes it a fairly simple product for established energy retailers to add to their offerings.
Things to be aware of with bundled energy and telco deals
As mentioned, it can certainly be convenient to buy your power and broadband from the same service provider, but there are some things to be aware of, whichever retailer you're considering:
Are the individual product prices competitive? It's harder to compare bundled plans than if you were buying separate services, but dive into the details to see exactly what you'll be paying for your power and internet
Beware of price changes: Unless you're signing up to a fixed price product (which are few and far between), the price you'll pay for electricity, gas or internet could change. While the NBN space is extremely competitive and prices are usually stable, electricity and gas is another story. You wouldn't want to miss a significant price change
Is the customer service up to scratch? Sure, the idea of paying for all your home services with the one company sounds good in theory. But if that retailer's service is not great, it just means you're getting bad service for more than one utility
The idea of signing up for your energy and broadband with the one provider sounds convenient, but there's actually more to it than you may realise. The nature of this kind of service is that you can get it done quickly, allowing you to focus on the other important parts of moving home. But try not to rush into any big decisions and compare individual services on their own merits.
Signing up with one provider could work out great for you, but try to reach that conclusion based on your own research, rather than just what you're told.
Other Internet Plans
The following table shows a selection of sponsored unlimited data Standard Plus Evening Speed (NBN 50) plans on Canstar Blue's database with links to referral partners.
Standard Plus Evening Speed

Most Satisfied nbn™ Customers 2019 & 2020
Fetch TV available to bundle (from $10/mth)
All-Australian technical support

Unlimited


Data/month
$79.00
Cost/month
Go to site
Standard Plus Evening Speed

Save $10/mth off for first 6 months (then $70/mth). Offer ends 15/03/21
Bundle Internet with Electricity & Gas to save up to $10/mth. Certain areas only. T&Cs Apply

Unlimited


Data/month
$60.00
Cost/month
Go to site
Standard Plus Evening Speed

BYO Modem – with no lock in contracts or exit fees
Typical evening speed 44.4Mbps
$58.95/mth for first 6 mths, then $78.95/mth. Offer ends 31.01.21

Unlimited


Data/month
$58.95
Cost/month
Go to site
Unlimited Standard Plus Evening Speed (NBN 50) Plans
The following table shows a selection of published unlimited Standard Plus Evening Speed (NBN 50) plans on Canstar Blue's database, listed in order of standard monthly cost (excluding discounts), from the lowest to highest, and then by alphabetical order of provider. Use our comparison tool above to see plans from a range of other providers. This is a selection of products with links to referral partners.