Car dealers are notorious for upselling you products you don't need. Cut through the noise and negotiate a better deal when you buy your next car by ensuring you ask these questions.
Questions to ask yourself when buying a car
Whether you plan to purchase a brand new car or a second-hand dealer car, you can take control and ensure you get great value for your money. Here's some key questions that you need to ask:
What car do I need?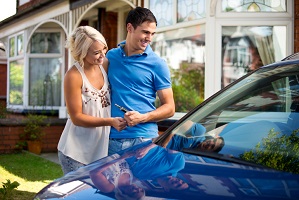 Before you go to a dealership or test drive a car, work out what your needs are, and which models of car are suitable options. Read car reviews and compare different models for reliability, fuel economy and running costs. Don't forget to consider the cost of car insurance and regular servicing. Make a firm decision on whether you'll buy new or used, and consider getting a car loan pre-approval if you are going to use finance for the purchase.
Once you know what you are looking for, and which cars represent the best value for you, you're ready to start hunting down the car.
What car can I afford?
Now that you've narrowed down a few models and car body styles that will suit your lifestyle, the next step is to set your purchase budget. If you're planning to buy outright, how much do you have saved?
Often when you decide to buy a car, you won't have enough for the car that you really want to purchase. That's not usually a problem, as you will be able to get a secured car loan to buy the car, and repay it with weekly or monthly payments. Include the costs of comprehensive car insurance and servicing when you compare different cars to find the best value for money
Before you start looking for your car, you can get a car loan pre-approval that matches your budget and the repayments you can really afford. This gives you an outside figure for what you can afford to spend – and if you choose to spend less you know you are within your budget.
Should I buy new or used?
If you can afford a brand new car, it's nice to treat yourself. However, buying a used car that's only a year or two old will save you a lot on depreciation. Buying a car can easily become a very emotional decision, so be sure to keep a clear head and seek the advice of someone that you trust when you narrow down your car.
To be eligible for a secured car loan, you need to buy a car that's less than seven years old. If you're looking to purchase a car that's older than this, you will need to take out an unsecured or personal loan.
Questions to ask the dealer when buying a car
Here are the key questions to ask the dealer to narrow down a good deal on your next car:
Do you offer capped price servicing?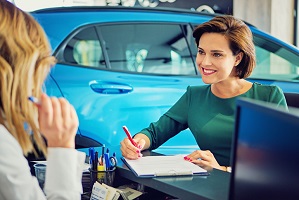 If the dealership offers capped price servicing, this can reduce your costs over the next few years. Capped price servicing means that the maximum cost of your regular car servicing is determined in advance. This gives you budgeting certainty, which can really help if you are repaying a car loan.
Make sure that you know if fluids and filters will be included in your capped price cost.
What's the car's full history?
If you're buying a demo car or a used car, make sure you get the full history of the car. Questions to ask include:
Has it been in an accident?
How many owners has it had?
Where has it been serviced, and does it have a full-service history?
If it's a demo car – how has it been used? How many km on the clock? If it has more than 3,000km on the clock, make sure you find out why.
How many years remain on the manufacturer's warranty, and what's covered?
Buying a car can be stressful, but with this knowledge confidence to negotiate a great deal on your next car.
Buying a new car can be stressful, but it will be a lot easier if you go into it prepared and make sure you ask the right questions – of yourself, and the dealer.