The internet is a weird place, and if it's not something you grew up with, navigating it can be tricky. And while most of us are around the concept of online shopping, what many may not know is that nowadays, you can even put an energy plan in your virtual shopping cart. We've rounded up some of Australia's online-only energy providers and deals, and explain what you need to know about this relatively new way of purchasing power. As you'll see, choosing an 'online-only' energy plan could be the key to getting the best deal you can. What do we mean by online-only?
What do we mean by online-only?
The definition of online-only varies between electricity retailers. For some, it means they strictly conduct customer service over the internet and through personalised apps, while for others it means they simply favour this business model because it's cheaper not to operate a physical call centre (or at least, a limited one). Some providers listed below also offer different plans to their dial-up customers, though in most cases, the online sign-up plans hold better value. We've provided descriptions below of what to expect from each retailer.
Online-Only Energy Plans
Here's a list of power providers in New South Wales, Victoria, Queensland and South Australia that are either online-only, or offer a product only available through their website.
Energy Locals
ReAmped Energy
Momentum Energy
OVO Energy
Nectr
Discover Energy
Glow Power
Energy Locals
Energy Locals may operate in NSW, Victoria, Queensland and South Australia, though it is still a relatively small, lesser-known energy provider. It has a deal called the Online Member, which is only available through its website. Customers are given access to wholesale electricity prices, though this comes at the expense of a small monthly membership fee. This plan requires retailers to self-service, manage their power accounts through the web, and is 100% carbon offset.
ReAmped Energy
ReAmped Energy initially launched in Queensland, but has now expanded to provide its signature "simple" no-discount energy deals to those in NSW, SA and Victoria, too. Wherever you're from, you'll have to sign up online to join ReAmped Energy. Households must also agree to receive online communications and bills via email, and pay their totals directly by credit/debit card. ReAmped Energy refers to itself as 'Australia's first fully-online electricity retailer'.
Momentum Energy
Electricity and gas retailer Momentum Energy has launched a product which is only available to those who sign-up online. This is the retailer's most competitive offer in each state, which is to say thanks to customers who upkeep their own electricity plans. Customers on this plan agree to direct debiting when paying their bills, as well as e-billing and e-communication. This plan is appropriately named Self Serve.
OVO Energy
Following a slew of retailers favouring the online-only business model, OVO Energy has emerged with an online-only business model with a distinct twist. Much like the other online deals, customers will sign-up online, pay by direct debit and receive monthly bills via email. OVO's offer comes with non-negotiable bill smoothing. This means your retailer estimates how much energy you'll use that year and what that'll cost, splitting that down into equal monthly payments. What's unique about OVO is that it rewards accounts that are in credit by paying a 3% interest on that balance.
Nectr
Nectr is an emerging retailer with a "100% digital" focus. That's to say, signing up, account management and payment is all done online with this retailer. That's not to say this energy company doesn't have a phone line, it simply means that this company's efforts are likely to translate into bettering their online service, rather than dial-in. Nectr is currently servicing NSW, QLD and SA, offering plans with comparatively low fixed rates for 12 months. All of its plans also includes the promise of fully carbon offset energy usage. Customers who are interested in Nectr should also know that this retailer bills monthly.
Discover Energy
Discover Energy emerged in mid-2019, offering customers in NSW, south east QLD and SA a somewhat unique approach to energy. Customers interested in Discover Energy will have to fulfill a few sets of criteria; they'll have to sign up online, manage e-billing and agree to online-only correspondence. Not only does Discover prioritise online account management and sign-up, it also claims to put "green at the forefront of business". What does that mean? This retailer is also helping its customers choose solar products, with the promise of a tailored energy plan to best suit their system. Currently, this provider has two offers available in each state it serves, with seemingly generous guaranteed discounts on both.
Glow Power
'Switch to an online energy company and get on with your life' says new entrant in the NSW and QLD electricity markets, Glow Power. Originally from Ireland, this retailer claims to have around 50 years of experience in the sector to bring to Aussie shores. Despite offering online sign up and account management, this retailer has a phone line available during normal business hours. Customers with Glow Power should expect to receive online bills and pay by direct debit.
Plans with online sign-up benefits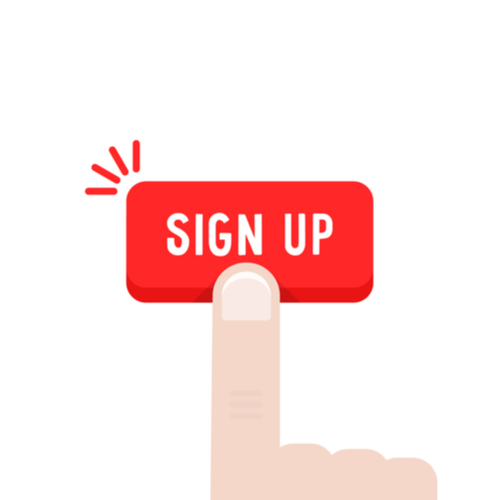 While the plans listed above are typically only available when signing up on a retailer's website, there are a handful of energy deals that although available to customers signing up through call centres, carry extra benefits to those signing up online. These are those plans:
CovaU: Sign-ups to CovaU will receive a $50-100 bill credit when signing up through this provider's website. Gas customers will receive an additional amount.
Providers that favour online service to phone
For some other electricity retailers, whilst it's not essential for customers to sign-up online, they still operate through a heavy web-based focus. Some of the providers below may have websites designed for easy online account management, while others may have specific apps developed from which to monitor power usage. Follow the links for more information.
Something to note
No matter how much an energy company talks about its online-only business model and that all communications must be handled online, industry regulations mean that all energy companies must maintain an active phone line. Some are better at hiding their phone number than others! In some cases, you may find no one answers the phone, but you're instead invited to leave a message.
Can I trust an online energy deal?
With so much distrust of the internet, we understand that it may be scary to just input your credit card details into a site you've never heard of. For that reason, it's best to take precaution and do your research before signing up to anything. If that provider is listed in our comparison tool, for instance, you can rest assured that it's a credible company that has undergone validation checks.
With everything from life insurance to getting a home loan able to be done online nowadays, it certainly puts into perspective how regular web-based life admin can be. If you can get a better deal online than what you're offered over the phone, there's no real reason not to dive right in – just make sure you're reading the fine print.

Image credits: Krisana Antharith/shutterstock.com, Pranch/shutterstock.com