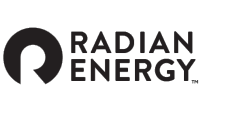 Radian Energy Review & Rates
Radian Energy has currently switched off its market and standing offer plans to new customers. We will do our best to keep the details on this page up to date as new information becomes available. Please check plan details/availability directly with Radian Energy.
Radian Energy is a Brisbane-based retailer, selling electricity to business and residential customers in
New South Wales
,
Queensland
and the
ACT
. Radian claims to be a 'profit-for-purpose' company that provides Aussies with affordable products and transparent pricing.
Given that Radian Energy is new to market, can it live up to its promises, and are its electricity prices cheaper than average? Let's find out in this Canstar Blue guide.
Radian Energy Plans
The Simple Switch is Radian Energy's flagship market offer, which is available on both single rate and time of use tariffs. This is a fixed rate energy plan with no contract terms, meaning rates are locked in until customers decide to leave, which has no exit fees should that happen. The Simple Switch has reasonably competitive rates and a monthly billing cycle.
Keep reading below to check Radian Energy electricity prices.
Radian Energy Solar
According to its website, Radian Energy does not currently offer solar products, it does however, offer a feed-in tariff of 6c/kWh in NSW and 7c/kWh in QLD on its The Simple Switch plans.
Radian Energy Blended Henry
Blended Henry is Radian Energy's latest electricity deal, offering customers 'free solar as part of the package'. From what we can gather from its website, Radian Energy will install a solar system from a reputable brand for free and sell any electricity that it generates back to the customer for a lock-in period of seven years. 
Radian states it uses accredited solar installers and will manage the panels remotely to ensure maximum export and storage efficiency. According to Radian, solar panels are backed by a 25-year manufacturer warranty as well as a 10 year installation warranty. For more details, please contact Radian Energy directly.
Other services
Radian Energy also offers solar solutions to businesses, schools and government buildings, including panels, batteries and virtual power plants. The company states it has a commercial energy consulting team who specialise in large-scale projects, providing customers with real-time data and sustainable business solutions. Again, it's best to refer to the retailer's website for further information.
Radian Energy account and billing options
On the website, there is a 'My Account' portal where customers can log in and pay bills using a number of different ways. Some payment methods include:  
Credit card

Direct debit 

Paper bill
Be aware that some payment methods may incur processing fees, so it's best to read all product information before signing up to a deal.
Is Radian Energy right for me?
Deciding on which power company is a suitable fit for your home or business will ultimately come down to personal preferences. As a fresh face in the industry, Radian Energy does seem to propose a variety of unique selling points. It may be a case of reviewing your current provider's electricity rates or level of customer service to see if it's time to switch, however given that Radian is very new, it's difficult to tell how well this provider handles its accounts. 
Rest assured, you can compare Radian to a bunch of energy retailers right here by using our comparison tool. It's free and easy to navigate, so what are you waiting for? Get started now.
---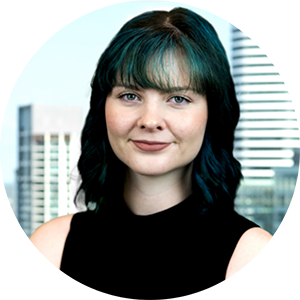 Kelseigh Wrigley: Energy Specialist
As Canstar Blue's Energy Specialist, Kelseigh Wrigley covers the retail energy market, with a focus on electricity, gas and solar. She joined the team after completing a Bachelor of Journalism at the Queensland University of Technology, and has previously written for a variety of online publications, including Hunter and Bligh. You can follow Kelseigh on LinkedIn.
---