Forza Horizon 4 (H4) is a G Rated free-roam and open world motorsports racing game developed by Playground Games. With the recent blockbuster success of the game's predecessor Forza Horizon 3 (2016), it seemed near impossible to top the defying quality and attention to detail done on the previous game, until now, writes Tom Doyle.
H4 is based in a highly stylised and partially fictional Great Britain, with historical locations and several authentic landmarks being spread across the map, including Edinburgh, Bamburgh Castle, Derwent Water Lake and many more. The quality graphics on H4 is definitely something that catches your eye when first trying out the game, as it is clear Playground Games have put a lot of effort into progressing and developing even further from Horizon 3. Have a better look at Forza Horizon 4 with the announce trailer below, using all 4K footage from in-game recording.
The Seasons
Even when challenged with the difficult task of reaching a new height with H4 in terms of the quality of both racing controls and graphics, the developers came up big with their announcement of having the first open-world racing game with dynamic and shared seasons.
Autumn, Winter, Spring and Summer are all in the mix as seasons change in real time with the environment and atmosphere you drive in varying constantly, ultimately affecting how you drive. Every player experiences the same seasonal changes as they are fixed across the game's servers, making H4 more interactive and accessible while exploring the wide-spread map.
Constant seasonal changes means constant changes of environments, as H4 uses this to their advantage with making certain spots inaccessible and others accessible depending on the season. For example, a body of water in the summer would obviously not be accessible, but when winter comes around it freezes up and in turn becomes an icy, drifting paradise for you and your friends, with Playground Games adding these elements and more to H4.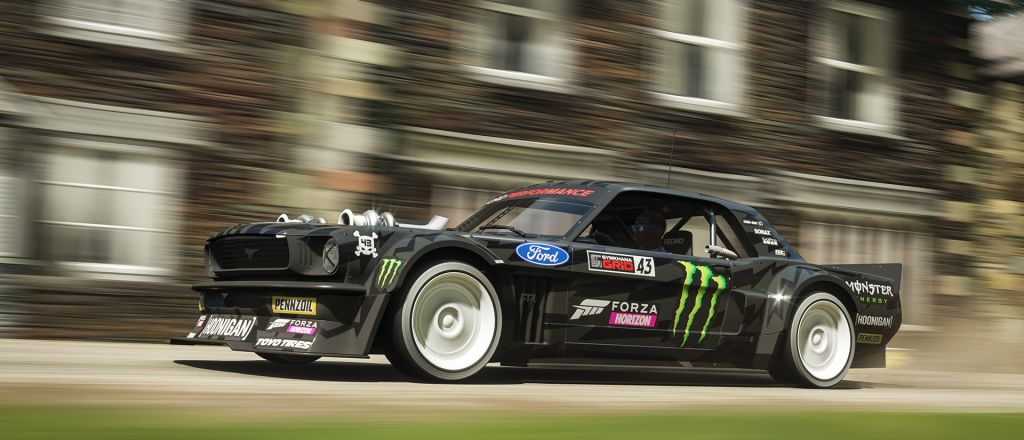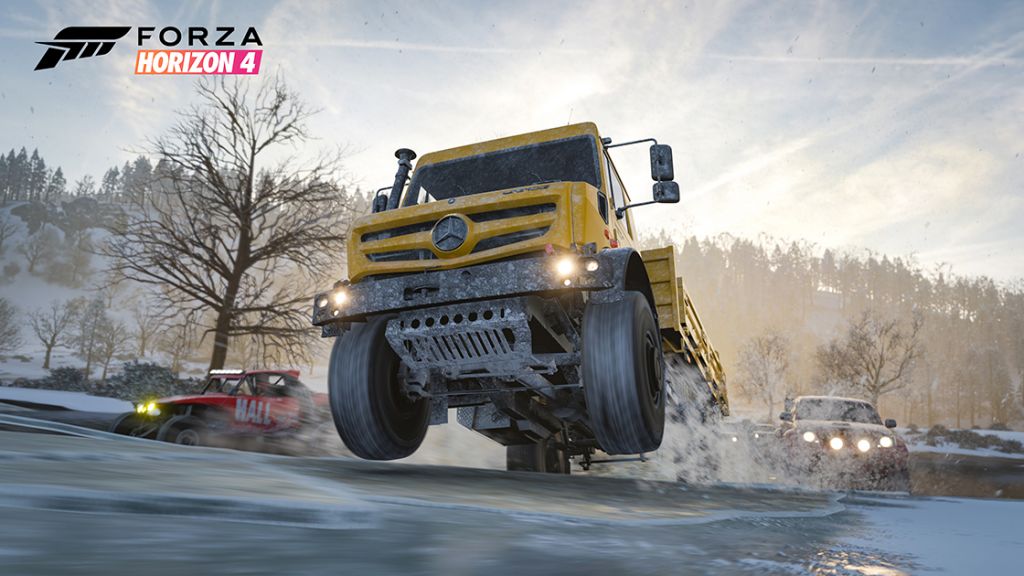 Vehicles
With more than 450+ vehicles in H4 ranging from vintage classics to extreme supercars, it's hard to get bored with the impressive roster Forza has. Highlights from the list include the 2018 Ford Mustang GT, 1962 Triumph Spitfire and last but not least the 275km/per hour Volvo Iron Knight, the world's fastest truck.
As Forza has successfully gained access to 100+ licenses from motorsport entities around the world, it's no surprise they beat their previous record of cars in a single game (350+ in Horizon 3) and continue to dominate the racing industry in gaming surrounding nearly all aspects. Gamers with the Car Pass are expected to receive even more car drops as they come into the new year with nearly 100+ new and exclusive vehicles to the game being released to those players.
Vehicle brands you can expect to see in the game include Audi, BMW, Dodge, Holden, Mazda and many more as surprising to some gamers H4 includes everyday typical cars into the game, adding diversity from the supercars and also humbling the list. To see the full official roster of vehicles added in the game, watch the video below!
Is it worth It?
Playground Games and Microsoft continue to out-do themselves, as Forza has been dominating the racing market in gaming for countless years and continues to do so in stride. The attention to detail with location accuracy, seasonal changes to environments/atmospheres, and vehicle composition makes this game another hit sensation from the Horizon series which is a must-buy, 4.5 stars.
Game release date: Out Now
Available on: Xbox One and PC
RRP: $99.95