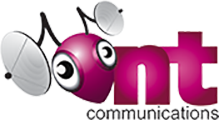 Review of Ant Communications broadband plans
Ant Communications is a broadband provider and authorised NBN reseller based out of Grafton in NSW. Ant prides itself on customer satisfaction and support, stating "If you're not happy, you're not with us!" Indeed with a local call centre being the first port of call for customers, it's promising to see an internet provider with a focus on customer service. Ant also has a strong focus on rural residents, with a number of wireless broadband services targeting those in 'hard to reach' areas, that other providers frequently do not consider. So, what exactly does Ant Communications offer, and is it good value?
What broadband does Ant offer?
Ant offers a comprehensive array of ADSL2+ and NBN plans. Indeed, where it shines most is in its NBN plans, including fixed wireless and SkyMuster satellite plans. While there are just two ADSL2+ plans for customers to pick from – starting from about $50 a month – there are over 30 NBN plans in total, with the cheapest being about $30 per month. The all-out cheapest plans can be found on the SkyMuster service, but better value can be found with traditional fibre NBN plans. Let's break it down in further detail, and see how far your crumbs can go with Ant.
Ant ADSL2+ Plans
There are only two ADSL2+ plans available through Ant Communications, which makes it quite simple if you're still relegated to such service. With Ant ADSL2+ you'll get:
100GB for $49.95 a month
Unlimited data for $59.95 a month
You would imagine that the best value is to be had by opting for the unlimited plan – after all, it could be worth paying that extra $10 per month for peace of mind and to remove the guesswork as to whether you're close to your data limit or not. With an unlimited data cap, you can stream as many movies and TV shows as you want, without giving it a second thought!
Ant NBN Plans
This is where Ant really starts to build its anthill. With a comprehensive range of plans catering towards all different living situations – rural, urban, and semi-rural – Ant really has a range to suit all Australians connected to some form of NBN. With NBN, you'll have to consider the various speed tiers associated with the service – faster speeds usually equals higher monthly costs.
Fibre NBN
This is the service most Australian NBN customers are connected to, and Ant comes up big here by including a range of plans on all different speed tiers available to consumers.
Tier 1 unlimited data is about $60 a month
Expect a $10 increase in price by opting for Tier 2
And again, another $10 for Tier 4, and another tenner for Tier 5 unlimited
Expect $5-$10 savings by opting for a 500GB or 100GB plan respectively
This easy-to-follow pricing structure makes it easy to follow what Ant is offering. For most consumer demands, we suspect Tier 2 is sufficient for streaming and gaming. However if you're in an intensive household with multiple connections to streams at once, it makes sense to opt for a higher tier.
Fixed Wireless NBN
Think of fixed wireless like a 4G data connection for your entire home! Like with fibre NBN, Ant has three different data caps for its plans – 100GB, 500GB and Unlimited data. Expect $5-$10 jumps between the three data options.
There are also speed tiers you'll have to consider
It's promising to see that Ant's fixed wireless plans are priced similarly to its fibre plans
However, a major omission is that of Tier 5; the fastest tier you can get is Tier 4 with 50Mbps download, and 20Mbps upload
SkyMuster NBN
SkyMuster NBN is the newest addition to NBN Co's arsenal. As the name might suggest, SkyMuster makes use of NBN Co's satellite services to deliver broadband. This is especially useful for this living rurally. As it stands, SkyMuster plans are a little dearer than the rest of the NBN gamut, and there are only two speed tiers – Tier 1 and 2.
Plans start at about $30 for 5GB/50GB peak/off-peak data for Tier 1
The most data you can expect is 70GB/80GB peak/off-peak data, starting at $199.95 a month
Generally, for Tier 2 you can expect $5 to be added to your monthly bill
As it stands, data allowances are quite low, but users may find benefit in off-peak data, which runs from 1 to 7am in your local time zone.
How does Ant broadband compare to other providers?
Ant's huge range of broadband plans ensures there's probably something for everyone. However, today there has never been more competition in the broadband sphere, and Ant faces some stiff competition.
ADSL2+ Plans Compared
With an unlimited data plans for $59.95 per month, Ant sits about on average in terms of price for the data included. Unlimited data for about $60 a month seems to be about the norm. However, there are a range of providers challenging the status quo that offer even cheaper prices for unlimited data. Keep an eye out for line rental, and expensive set-up fees though. By opting for a 24 month contract with Ant you do not incur a set-up fee. Pay attention to providers like Dodo, Inspired Broadband, AusBBS and Barefoot that all offer unlimited data for less than $50 a month.
NBN Plans Compared
Ant really comes to the party with its NBN plans. Overall, these plans compare fairly well to the competition. Let's break it down in more detail.
Fibre NBN Plans Compared
Fibre NBN is seeing an increase in providers all jostling and providing better value. Here Ant sits pretty well among the competition, however there are some providers slightly edging it in terms of cost. Look out for providers like SpinTel and Exetel, as well as Inspired and AusBBS, which all offer unlimited data on Tier 1 for slightly cheaper.
At the other end of the scale, Ant competes again with AusBBS and Exetel, plus Activ8Me. However, all are blown out of the water by newcomer MyRepublic, which offers unlimited data on Tier 5 for less than $60 a month. Here you'll also have to keep an eye out for contract lengths and set-up fees.
Fixed Wireless Plans Compared
There remains a lot to be said about NBN fixed wireless services. As it is a less-developed technology than fibre broadband, there are fewer providers offering it, which reduces overall competition.
Activ8Me offers Tier 2 unlimited for $69.95 a month
Skymesh offers 600GB/2TB peak/off-peak data for $74.95 a month
This is not an exhaustive list by any means, but above represents what you can typically expect of providers that offer fixed wireless NBN plans.
SkyMuster Plans Compared
SkyMuster is rural living's solution to broadband woes. However, prices are generally dearer for the equivalent amounts of data compared to NBN and other broadband deliveries. Ant has some truly pricey plans for any appreciable amounts of data. Also keep an eye out on off-peak data, which could make or break your plan.
iiNet offers 40GB/80GB peak/off-peak for about $50 a month on Tier 2
Skymesh offers 60GB/90GB peak/off-peak for about $200 a month on Tier 2
Overall SkyMuster proves to be a quite expensive endeavour, especially if you want over 100GB total data. iiNet seems to be a leader in satellite plans, with fairly reasonable costs for the data included.
Is Ant broadband a good move?
Ant broadband is a relatively small provider taking on the bigger guys with a surprisingly large array of broadband plans covering both ADSL2+ and all kinds of NBN deliveries. While Ant competes pretty well in ADSL2+ and fibre NBN, it seems to fall behind in terms of value compared to other providers for fixed wireless and SkyMuster plans. If you desire respectable amounts of data through wireless technologies, expect to pay the price accordingly. Ant broadband is one of many providers offering broadband services, but it's worth having a look at a range of providers to try and get the best value possible.