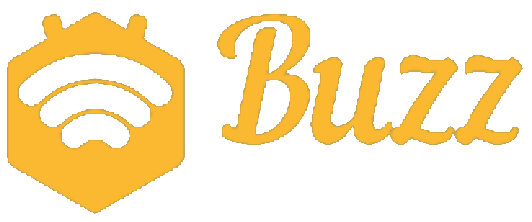 Review of Buzz Telco internet plans
Have you heard the buzz about the NBN lately? Yeah, it's not good press but internet is pretty cheap these days and there are a lot of providers offering great bang for buck. If you're still on an ADSL connection or NBN has just rolled around to your area, Buzz Telco offers some pretty interesting plans for all kinds of customers. Three NBN speed tiers are available and all of Buzz's internet plans come with unlimited data. See what all the buzz is about with this Canstar Blue review.
Buzz Telco Internet Plans
Buzz Telco's internet plans start at around $50 a month. ADSL plans include line rental with pay-as-you-go (PAYG) calls, and NBN plans come with PAYG VoIP calls, with the option to add on call packs for all internet plans. All fixed-line plans come with unlimited data as standard.
Connection
What's Included
Price Per Month
ADSL
On-net plan
$59
Metro plan
$69
Regional plan
$79
NBN
12/1 Speeds
$49
25/5 Speeds
$59
100/40 Speeds
$69
Source: Buzz Telco website
Buzz Telco ADSL Plans
Buzz Telco's ADSL plans come with the added bonus of including line rental. While these prices don't include any call credit, they do come with pay-as-you-go (PAYG) phone calls, with variable rates. Local calls start at 20c each, for example. ADSL plans don't include a modem, so you are free to BYO or you can purchase one from Buzz for an additional fee. As for what type of plan you are eligible for, Buzz has an address checker on its website, but generally inner suburbs and CBDs will get access to the on-net plan, outer suburbs will get metro connection, and rural or regional users will get off-net plans. The good news is there isn't much difference in the plans except for price, as all three use the Telstra network. All plans come on a month-to-month basis as standard with no set-up fees.
Buzz Telco NBN Plans
Buzz's NBN plans are also simple to follow, with all including unlimited data as standard with three speed tiers available – NBN 12, 25 and 100. While you aren't guaranteed these speeds, the plans themselves are pretty cheap. All plans include a static IP address as standard, which is useful for VoIP calling, gaming and VPNs. On contracted plans you'll get an included modem, with the more premium modem offered if you sign up for 24 months instead of 12. Month-to-month plans don't attract a set-up fee but there is incentive there to sign up for the included modem and to 'lock-in' your price.
Buzz Telco ADSL & NBN Plans Compared
As a relative unknown in the broadband space, Buzz Telco has some really competitive plans. If you haven't heard of them before, if you're after a cheap price they should be hot on your list. See how Buzz stacks up below.
Buzz Telco ADSL Compared
Unlimited data, no set-up fees, no contract from $59 a month
$60 is about the industry standard these days for unlimited data, and Buzz Telco sits with the best of them. Several other providers have much cheaper plans, but they don't include line rental – this is an extra cost of around $20 or more anyway, so it pays to shop around. For those that include line rental, keep an eye out for providers like SpinTel, AusBBS, Dodo and TPG. All offer competitive plans, but you'll have to keep an eye out for contract lengths and set-up fees. It's tough to beat Buzz Telco here, especially if you're on an on-net plan.
Buzz Telco NBN Compared
Unlimited NBN 12 data, no set-up fees, no contract from $49 a month
For basic NBN speeds, Buzz Telco is pretty competitive and is among one of the cheapest providers out there. If you're just after a cheap, no-frills NBN plan this could be it. Keep an eye out for other guys like Amaysim, Flip TV and Tangerine Telecom, as well as SpinTel.
As far as Tier 2 plans go, the minimum you can expect to pay is about $60 a month and Buzz is one of the cheapest providers at this speed tier. Once again, it's hard to go past the likes of Flip TV, Amaysim, Tangerine and SpinTel here.
If you're after something with a bit more 'go', Buzz Telco cuts out the 50/20 speed and goes straight to the top and does so with flair. At just under $70 a month, Buzz Telco is one of the cheapest providers on the top NBN tier, but is about $10 more expensive than the cheapest MyRepublic plan, but this one comes with a 12 month contract. Buzz Telco benefits from having month-to-month contracts as standard, no set up fees and incentives to sign up to a lengthier contract. Keep an eye out for other providers like SpinTel, AusBBS and Dodo, but all are a fair bit more expensive. Still, anything under $90 for the top NBN tier is doing pretty well.
Should I give a buzz about Buzz Telco?
Buzz Telco is a relative unknown when it comes to the broader spectrum of broadband providers, but what it offers is outrageously competitive. Aside from cheap monthly costs alone, Buzz Telco benefits from having month-to-month plans and no set-up fees. While you do have to buy your own modem if going on a monthly plan in many cases, if you sign up for 12 months or longer Buzz includes one at no extra cost. This low-hassle approach makes it standout in the field. Other bonuses include:
Included line rental in ADSL plans
One of the cheapest NBN 100 plans with unlimited data in Australia
Buzz Telco is a bit of a wildcard, underground option. However when comparing it to other providers, Buzz Telco stands up as one of the cheapest providers with unlimited data. The next time you're shopping for an ADSL or NBN plan, keep an eye out for Buzz Telco. It's worth the buzz.