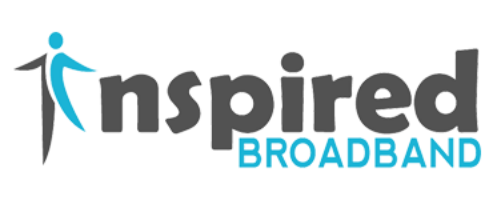 Review of Inspired Broadband plans
Inspired Broadband is a Melbourne-based internet service provider with a difference, because the company is also a social enterprise which has partnered with Care Australia to help fund education and training in Cambodia. Inspired Broadband offers both NBN and ADSL plans, with a portion of its profits from your monthly subscription going towards books, teacher training and scholarships to disadvantaged children.
Inspired Broadband's plans are available on month to month or 12 month contract terms, and all come with either an NBN VoIP phone connection or a standard home line rental, with multiple voice calling packs offered as optional extras. Read on for a full breakdown of Inspired Broadband's plans and see if they offer the right subscription for your needs.
Inspired Broadband Internet Plans
Connection Type
Data and Inclusions
Price (From) Per Month
ADSL Metro
Unlimited data
$38
Unlimited data, home phone line
$68
ADSL Regional
Unlimited data
$58
Unlimited data, home phone line
$88
NBN Fixed Line Fibre
Unlimited data, Tier 1 Speed
$58
Unlimited data, Tier 2 Speed
$68
Unlimited data, Tier 3 Speed
$88
Source: Inspired Broadband website
With most plans you'll also get a free WiFi modem included, or you can purchase a 'premium modem' capable of 300Mbps speeds for $99 upfront. With both ADSL and NBN plans you also have the option of adding on call packs, the only difference being that NBN phone packs run over a VoIP service, while the ADSL plans run over traditional copper phone lines.
$0 'pay as you go' (PAYG) option: Calls from 20c per minute plus 40c flagfall for landlines and mobiles, with various international rates available
$10 per month gets you unlimited calls to landlines nationally
$25 a month gets you unlimited national landline and mobile calls
Inspired Broadband ADSL Plans
Inspired Broadband offers two different naked broadband plans on ADSL – one for metro customers and one for regional subscribers.
You can choose from a 12 month contract with no connection fee, or the flexibility of a monthly agreement with a $99 connection fee.
The monthly fee includes line rental and free phone number transfer, however if you don't have an active line then you'll have to activate one for $59, or if you're establishing a totally new line (i.e. if you've built your own home) then you'll have to establish one for a once-off fee of $299. This is done by bundling your ADSL plan, and simply costs an extra $20 per month, which includes line rental and allows you to option call packs mentioned above.
At this stage with the advent of mobile phones we suspect a lot of users are going to go with the naked broadband option, however if you're a traditionalist then the bundled options are there if you need them, but you will be paying that extra $20 a month for the privilege, plus whatever call pack you decide on. Here's a snapshot of how Inspired's ADSL plans work:
Inspired Broadband NBN Plans
No matter if you're a metro or rural resident, you're afforded the same-priced plans once the NBN is rolled out. Once the NBN is rolled out to your area, Inspired provides a free transition from your old ADSL plan onto your preferred NBN one. Inspired's NBN plans seem to be its strongpoint, with plans starting at $58 a month. Its plans are available on three speed tiers, barring the fastest one affording you 100/40 speeds.
While you'll pay an extra $10 a month to jump into the next-fastest speed tier, you'll pay an extra $30 to get 50/20 speeds (Tier 3). As usual, all come with unlimited data, and you'll get the option of going on a 12 month plan, or going month to month and paying $99 for the privilege. A premium modem, however, will cost you $129. Here's a snapshot of how Inspired's NBN plans work:
How does Inspired Broadband compare to other providers?
Inspired Broadband's ADSL plans offer extremely good value in comparison with other unlimited broadband providers. Starting at under $40 per month, its plans remain among some of the most competitive in Australia, while any extra costs are well-accounted for in its transparent plan builder on Inspired's website. So let's see how Inspired competes with other providers.
Inspired ADSL Plans Compared
As it stands, Inspired Broadband is one of the cheapest providers out there to offer unlimited data. While it'll require an established phone line you will have to inevitably be paying for, none of the other providers include line rental for free, either, so Inspired is in good company. At this bargain basement end of the broadband spectrum, Inspired competes alongside Dodo, AusBBS and Barefoot Broadband. Most providers charge an extra set-up fee to go on a month to month contract, but Barefoot doesn't. However, you will be paying about an extra $10 a month with Barefoot in the first place, so you'll have to weigh up your options.
Inspired NBN Plans Compared
NBN might be considered Inspired's 'bread and butter', and its no-frills, no-bull approach ensures it remains competitive with the competition. Across the three NBN speed tiers, let's see how inspired Inspired's plans really are.
Tier 1 – 12/1 Speed
At the entry-level speed, Inspired is among the cheapest providers to offer unlimited data. While you will pay the $99 set-up fee to shed your contract, this proves to be less than some providers that charge an even dearer fee. Keep an eye out for AusBBS again, as well as Aussie providers SpinTel and Exetel. SpinTel works out to be the cheapest, and data uploads don't count towards your limit.
Tier 2 – 25/5 Speed
At Tier 2, prices jump around $10 but Inspired still remains largely at the forefront of the cheapest prices for unlimited data. Over time you will start to see a familiar crop of brands all jostling for your attention and this tier is no exception. AusBBS once again makes an appearance, while newcomers Motion and Tangerine show up to the race. Motion's plan is on a contract but there are no set-up fees, so if you are willing to commit to two years this is an enticing option. Tangerine also has a competitive plan, which is also on no-contract AND does not have a set-up fee. At these low prices, set-up fees can make or break a plan so it can pay to watch out for them.
Tier 3 – 50/20 Speed
It's a bit of a letdown that this is Inspired's highest speed tier and that you're paying an extra $30 a month – nevertheless it still compares well against the competition. Familiar faces AusBBS, Motion and Tangerine battle it out again for another round and offer much of the same perks as on Tier 2, but just slightly more expensive. Teleron also has an enticing plan on a no-contract basis, but you will pay nearly $150 upfront.
Does Inspired Broadband inspire you?
Inspired Broadband offers one of the most compelling value equations on the market. With extremely low prices and value-packed plans, there's little reason not to consider Inspired the next time you're on the looking for a new plan, or when the NBN arrives in your suburb. Frequently it competes against a range of low-cost service providers and holds itself well, often hanging in there as one of the top five cheapest for each respective category.
While its NBN plans seem to be more straightforward, Inspired's ADSL plans are also not to be sneezed at. What's more is when your house gets connected to the NBN you'll get transitioned over for free. For cost-competitive broadband and/or home phone bundle, Inspired Broadband is well worth a look into the next time you're shopping around for a plan.