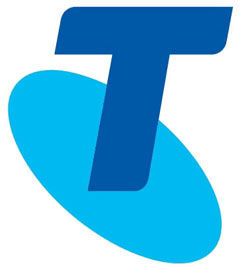 Telstra is Australia's biggest (and first) telco company, with its network reaching 99.3% of the Australian population, and the company having an expected mobile phone market share of 54% by the end of FY15. The company has put a lot of money and effort into achieving the No. 1 position, and much of this is manifested in their eponymous retail stores.
Over the years, Telstra stores have been through a number of visual reimaginings, which have been a key part of maintaining the brand's modern aesthetic. Telstra stores act as a one-stop shop for phones, mobile plans, broadband plans, mobile and computer accessories, and many other related services. Earlier in 2015, Telstra announced that it will bring Wi-Fi to its entire 80 owned retail stores later this year.
What our survey respondents say about Telstra
Canstar Blue's most recent survey of consumers who had purchased a mobile phone handset and/or mobile phone plan from an Australian mobile phone retailer in the last 12 months (just over 1,100 people) garnered the following comments, among many others, from customers of Telstra.
| | |
| --- | --- |
| It's a quality telecommunications provider that gives top-notch products at reasonable prices. | Sometimes too busy so there is long waits in person to the Telstra store. |
| I have been travelling and working in North Queensland and Telstra is the only mobile provider to get coverage in most of the small towns I travelled through. | Issues with private number, I get telemarketing calls, which go against one of the reasons I pay extra for a private number. I've had to get them to change my number. |
| Easy to find a phone I wanted, helpful staff. | |
| Excellent network coverage compared to competition, good range of phones and plans. | They should be more innovative in how they do things to offer customers better products and services. |
| I had fantastic service when purchasing my mobile phone at a retail store, all staff were helpful and friendly. | Had difficulty trying to make some changes to my details when I purchased a new phone as I was too far away from the nearest Telstra store to pop in…The call centre didn't seem capable of understanding rural areas! |
Source: www.canstarblue.com.au Mobile Phone Retailer survey 2014, conducted by Colmar Brunton
Other mobile phone retailer brands we surveyed
Canstar Blue commissions Colmar Brunton to regularly survey Australian consumers across a range of categories to measure and track customer satisfaction. The outcomes reported are the results from customers within the survey group who have purchased a mobile phone handset and/or mobile phone plan from an Australian mobile phone retailer in the last 12 months – in this case, 1,108 people.
The other mobile phone retailer brands in this year's survey are:
Virgin Mobile
Optus
Vodaphone
All Phones
You can view the mobile phone retailer brands survey results here.
Other articles you might like
Texting temptation: to read or not read?
Messaging apps or SMS: Which one to use?