No matter who you are, you can't deny that there's nothing better than saying ciao to the mothership and hopping aboard a plane heading to Italy. Maybe you're an avid traveller and you're about to tick off your 50th country, or maybe you've never been overseas before and you're about to embark on the solo adventure of a lifetime. Whatever the reason and whatever the occasion, it's always good to be prepared and ready to have a cracking time. To help you out a bit, Canstar Blue has rounded up (in our opinion) 10 apps that we think every traveller should have stored in their phone.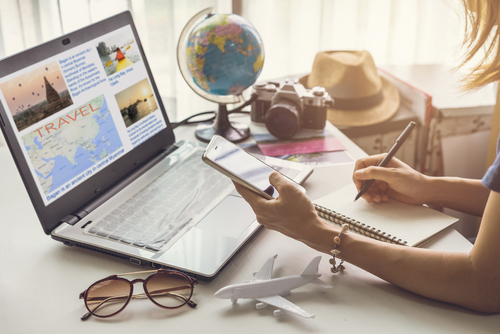 For planning your trip
TripIt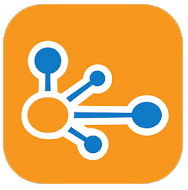 iOS and Android – Free
If you're someone who is, let's just say, not the most organised person, TripIt may be best thing since sliced bread when it comes to travelling. The app works by decluttering your itineraries and documents from all of your bookings, and keeping them all together in one place in the order that you'll need them. You can even set your reservations to be automatically sent to TripIt, which will keep safe any flight and accommodation information (even Airbnb), as well as any pre-booked tickets or rental car bookings you've made. You can also share all of this information with whoever you need, like someone picking you up from an airport, or just to give Mum peace of mind while you're jet-setting all over the place.
Trip Advisor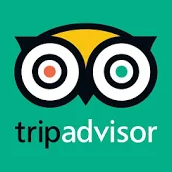 iOS and Android – Free
You've got to be living under a rock if you haven't heard of this bad boy. An absolute essential to any traveller, Trip Advisor is one of the world's largest travel site/platforms, operating in 45 countries and based on millions of user reviews and contributions. It is a necessity when you're going to a new city, allowing you to quickly discover nearby hidden gems and things to do, read reviews and find out what are the must-sees, reserve tables at top rated restaurants and book hotels last minute. Can't decide where to start? Chances are that whatever you want to do/see/eat, someone has been there before you, and left a review on Trip Advisor. You will need an internet connection for booking flights, hotels or activities through the app, although offline access is available for maps, reviews, and photos for over 300 cities around the world.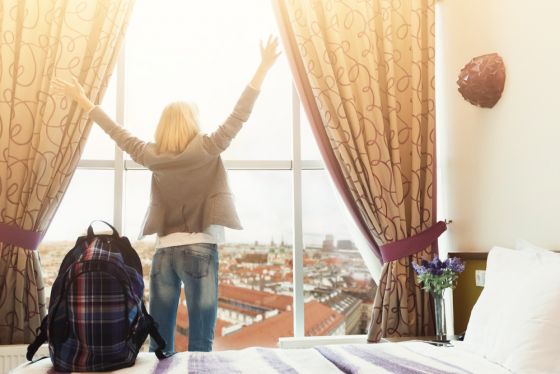 For your accommodation
Hostelworld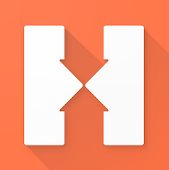 iOS and Android – Free
Some people love 'em, some people hate 'em. Personally, we think hostels are one of the best ways to travel if you're on a tight budget or want to meet new people. If you're unfamiliar with them, hostels are lower-priced accommodation in the heart of cities, where guests can rent a bed in a dormitory with others, as well as sharing a common room, kitchen and bathroom. The rooms can range from private to 12+ people, and there are options for mixed or female/male only. Hostelworld is one of the biggest platforms, making it ideal for finding the perfect hostel in every city you visit – and you'll know it'll be good because of the 12 million+ verified reviews on the site/app. There are over 36,000 hostels in 178 countries to choose from, and the app makes it easy to check out the reviews, which are broken up into lots of sub-categories, making it easy for you to find the best one for your needs.
Airbnb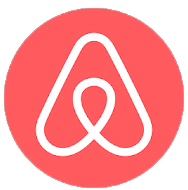 iOS and Android – Free
This might be an obvious one to include in the list, but it is just so important to have. If you're not keen on splashing the cash for a hotel, but backpackers lodges aren't your style, then this is the app for you. Airbnb allows you to book in and stay with locals in their home, or rent any type of accommodation on offer in your location – whether it's a van, a castle, a yurt, a home, or even just a couch. There are options for any budget and accommodation preferences, and while it requires a little more self-administration than most bookings, you get to live with real people who know the ins and outs of your new location. Sometimes, you can actually end up with a much nicer place at a cheaper price, and they may even offer to wash your clothes too!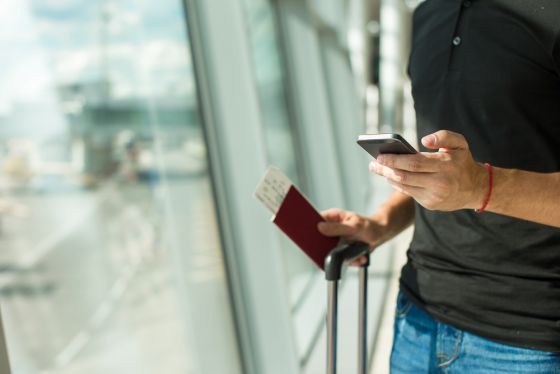 For your flights
Skyscanner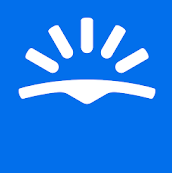 iOS and Android – Free
If you talk to anyone looking to find cheap flights, Skyscanner will always come up as one of the best – and now you can get it in app form! Skyscanner is a search engine that shows all your flight options from every company in one place (it also does the same for hotels and rental cars) and allows you to compare and book while you're on the go. With 100 million monthly users, you know you can trust them to help you find a budget-friendly flight!
Hopper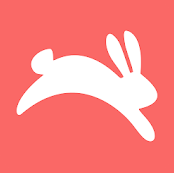 iOS and Android – Free
This mobile-only company is changing the way we book flights. Using an artificial algorithm, Hopper scans all of the major airlines and looks back at years of flight history and data to pick out price fluctuation trends. As long as you haven't got your dates set in stone (a.k.a. can give or take a day or two), Hopper can almost completely accurately predict if and when the price will rise and by how much (or not) so that you can make a decision if you should purchase tickets straight away, or wait it out. The app will even send you notifications straight to your phone when the price changes, so you can quickly act, meaning you might have more money for spending.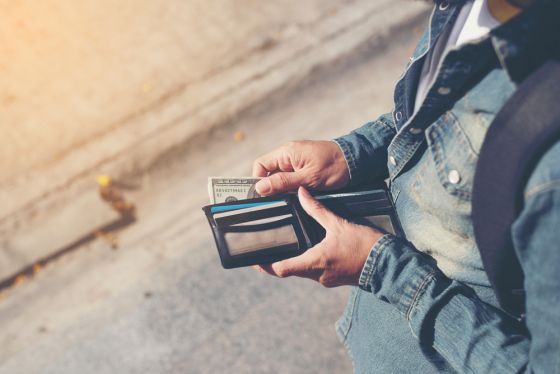 For your wallet
Splitwise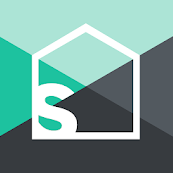 iOS and Android – Free
Have you ever found yourself lending money to the girls for mojitos when you're on a booze cruise in Greece? Or maybe your mate bought your plane ticket because you didn't have the funds during the flash sale? Whether you're the lender or the lendee, Splitwise is an app that helps you, your family and friends, your housemates, you name it, keep track of 'who owes who'. Create groups or events with the people who will be involved (e.g. 'Italy 2020' or 'Rent and bills') and record all your expenses that you give out or borrow. The app will let you know how much you're owed by whom or how much you owe each person, and when you've paid them you can 'settle your debt' for specific IOU's, meaning you won't have to have that awkward conversation about money.
For your safety
ICE – In Case of Emergency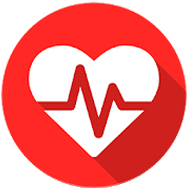 Android – Free (but a similar app is available for iOS!)
Storing all your details and essential information, ICE is a useful app to have, allowing you to travel with peace of mind should something (unfortunately) go wrong. ICE showcases important information on the home screen without the need to unlock your phone – which, if you were in an unfortunate situation and couldn't get to your phone or someone is unable to unlock it, your important information is still accessible.
This app keeps details about any medical conditions you might have, as well as:
Your doctor's primary contact details
Other emergency contact numbers, such as family members
Your insurance information
Any medications you need to take and allergies you have
Special instructions you wish to provide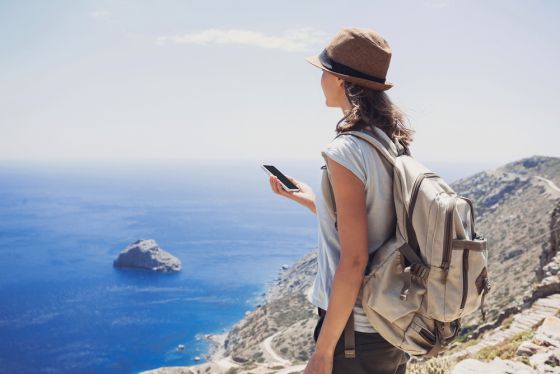 For when you've done everything else
Duolingo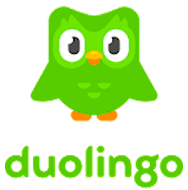 iOS and Android – Free
Sometimes being in a foreign city with a language barrier can be pretty scary – that's why it may be wise to brush up on some basic lingo in case you need to whip it out! Duolingo is one of the most popular language learning apps out there – offering multiple courses and an exam at the end of each section to encourage your learning. As of November 2019, Duolingo offers 34 completed language courses, with a number of additional courses that are still in development, with courses for both English and non-English speakers. The app is free, but if you subscribe to Duolingo Pro for $9.99 a month, you will have ad-free lessons and offline access.
WeatherPro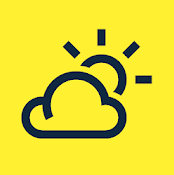 iOS and Android – $0.99
The stock-standard pre-installed weather app is great and all, but have you ever needed to check the amount of snowfall in a city? Or maybe the wind direction? Sunrise and sunset times? Water temperatures for oceans? Worldwide alerts and warning levels for extreme weather? WeatherPro does all of this – for over two million cities across the world, making it ideal for travellers, regardless of your destination.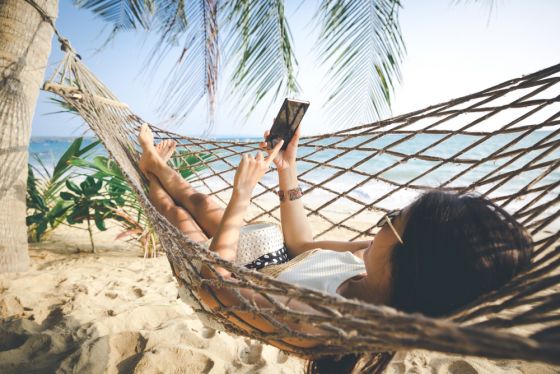 For when you're relaxing
Put down that phone! Apps are awesome, but they can't guarantee a perfect holiday. You should never rely solely on technology to get you through – more often than not, your own intuition can be more beneficial, and even a few wrong turns can turn into one of the best travel days!
However, if you're travelling to an unfamiliar place or just like to make sure everything is organised, then definitely think about downloading some of these apps. There are countless more available as well depending on your needs, so look around to find the ones that suit you. Happy travelling!
Here is a selection of postpaid plans from Canstar Blue's database with a minimum of 10GB of data, listed in order of standard cost, lowest to highest, then by data allowance, largest to smallest. Use Canstar Blue's phone plan comparison tool to see a wide range of plans on offer from mobile providers. This table includes products with links to referral partners.
Here is a selection of prepaid plans from Canstar Blue's database with a minimum of 10GB of data, listed in order of standard cost, lowest to highest, then by data allowance, largest to smallest. Use our comparison tool to see a wide range of plans from other providers. This table includes products with links to referral partners.
Picture credits: Antonio Guillem/shutterstock.com, kitzcorner/shutterstock.com, Prostock-studio/shutterstock.com, TravnikovStudio/shutterstock.com, boonchoke/shutterstock.com, Kite_rin/shutterstock.com, Peera_stockfoto/shutterstock.com