Whether you just want a reliable alternative to your mobile phone, you have no need for a mobile, or you just want something convenient for the home, a cordless phone can be a great – and cheap – way to call friends and family. Canstar Blue reviews the top cordless phone brands, and what home phone plans are out there.
Even with the popularity of mobile phones and cheap unlimited phone plans these days, there is still a significant market for cordless phones and home calling. Often, internet providers still like to charge extra for line rental – $20 or more in some cases – with their phone plans, so why not try to make use of the extra cost? This is especially the case for old ADSL plans, but NBN plans may also be bundled with an NBN phone plan, which is a similar type of deal. Cordless phones are available from about $30, so let's review what's on offer from the top brands – Uniden, Oricom, Panasonic and Telstra.
Cordless Phone Reviews
Cordless phones are pretty cheap, but not all brands are made equal. Uniden, Oricom, Panasonic and Telstra all seem to be the top cordless handset brands in Australia.
Uniden Cordless Phones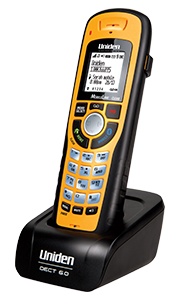 Uniden produces a fairly large range of more than 30 cordless phones, starting at around $40 for a single handset. There is even a hearing-impaired handset (E353) for about $80 or so, that features extra loud audio controls as well as quick emergency dial buttons. Uniden also produces a waterproof handset (8305WP) for about $90 that would be an ideal fit for the garage or next to the sink while washing up so you don't have to worry about water and spills.
Uniden's most expensive kit includes three phones, including one 'home base' dock (XDECT). It costs around $200, and has a feature where you can see dialled and received calls from both the handset and your mobile phone.  It also features a phonebook capacity of 6000 – how many people do you know?! Uniden is perhaps one of the biggest cordless phone companies, and its range is large enough to suit most budgets and household needs, from the one-phone family, to the 'mothership' docking station with multiple handsets.
Oricom Cordless Phones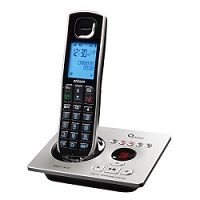 Oricom claims to be the world leader of 'phone tech'. While landline phones may be a bit of an ageing technology, Oricom still makes a fairly concise range of cordless phones, start from about the $60 mark. The 'M800-1' seems to be the cheapest mobile, and features a basic docking station with features such as caller ID, 10 ring tones, up to 10 hours of talk time, hearing impairment clarity and quick-dialling of 100 numbers. If you're just after a cheap handset, this could be the one.
Alternatively, there are dearer models, such as the 'PRO910-2', which features a corded handset with an answering machine, plus two cordless phones, which boast amplified sound for those hard of hearing. This model costs a little over $300. Oricom also produces a range of baby monitors.
Panasonic Cordless Phones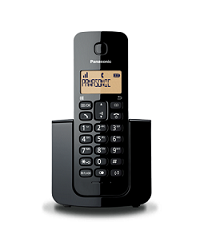 If you're after a cheap cordless phone to satisfy your home phone needs, Panasonic may provide the answer. It produces a large range of cordless phones, starting from just $30 with the KX-TGB110ALB model… say that 10 times quickly. Seeing as it costs around $30, you can expect fairly basic functionality with a 1.4-inch LCD with a narrow base station for discreet storage and the ability to fit in a tight space.
None of Panasonic's cordless phones are priced at more than $300, and its most expensive model (KX-TG8033ALB) costs around $230. For this price you get three cordless phones plus a 'Power Failure Talk System', which enables the phones to even work during a blackout. This would be especially handy for checking in with loved ones in a storm or adverse weather… or if you live in South Australia. It also features a DECT repeater, which can double the transmission range for peace of mind if working out in the yard. Panasonic is an electronics giant known for making premium household appliances, but its cordless phones start at a nice price.
Telstra Cordless Phones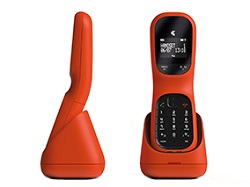 Telstra is Australia's largest telco and claims to be the "network without equal". As such, it produces a range of cordless phones to enable you to experience said network. There are two ways you can go about acquiring a Telstra handset – either buy outright, or pay a small fee per month over 24 months. For example, the cheapest phone is the '503', which costs just $48 outright, or $2 a month over 24 months. Telstra also produces a range of funky-looking handsets, named the 'Colombo Neue' and this handset is exclusive to Telstra. The telco also offers a range of rebranded Motorola handsets.
Many of Telstra's cordless phones have a one-touch 'Nuisance Call' blocking feature, and the most expensive models are still under $200. Seeing as Telstra is a telco, it also produces a range of home phone plans, which may also be bundled in with an internet plan. So let's see what home phone plans are on offer, including internet bundles.