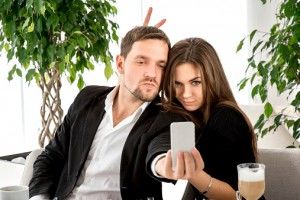 According to recent Roy Morgan research, approximately 4.3 million Aussies aged 14 plus regularly upload pictures to photo sharing websites. It no doubt contributes to the estimated $35 billion valuation attached to photo-sharing app Instagram. If that price is correct, it represents a phenomenal book profit for Facebook, which purchased Instagram in 2012 for a far more modest sum!
In the past year, according to Roy Morgan, mobile phones have overtaken computers as the device most often used to upload photos, almost two to one.
So what are some of the main(stream) photo-sharing sites?
Facebook
Scary, really, to think that Facebook is the veteran of the group, having been around for more than a decade now. It's almost in its teens!  Facebook is a popular way to share both one-off photos and albums of photos with family and friends (and the wide word, if you want).
You can set up your own personal albums and can join "shared" albums that many people may post to – perhaps with a shared geographic base or group event. With approximately 1.35 billion monthly active users, Facebook remains enduringly popular.
Pinterest
Pinterest allows you to set up pinboards of visual images that appeal to you – similar to the concept of having a real pinboard in your room.
You might set up a "holiday wishlist" pinboard, or "favourite foods" pinboard. Cute cats or cars you'd like to buy one day. The possible categories of boards is almost endless.
People can browse your boards and "repin" stuff to their own, and you can do the same. From a visual aspect, it replaces the need to buy home/garden/car improvement magazines! Currently, Pinterest is hoping to be valued at $11 billion.
Instagram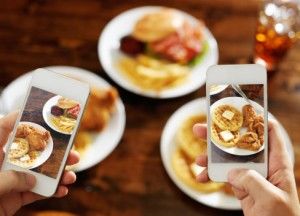 With an aforementioned valuation of $35 billion, Instagram is doing well! According to Tim Martin, General Manager – Media, Roy Morgan Research, Instagram has been the big winner in the mobile photo sharing explosion. "All it takes is a few taps to take a photo, apply a filter, add a hashtag or eleven and send it off into the ether for all friends, followers and strangers to see," he said.
Instagram is very user-friendly and intuitive and if a picture is worth a thousands words, Instagram makes them very easy to read.
Tumblr
A picture may be worth a thousand words, but sometimes people want to add a bit more context to it. Tumblr is a micro-blogging platform, purchased by Yahoo! In 2013 for $1.1 billion, and which hosts approximately 225 million blogs. The mind boggles!
Snapchat
While not a permanent digital record of your favourite photos, Snapchat allows you to upload and share photos with a selected group of recipients. Photos will then disappear from the server within 10 seconds.
Snapchat launched in 20111 and has recently added SnapKidz for users under 13 years of age. At this stage, it doesn't yet turn a profit – but that hasn't stopped it from having a rumoured worth of $19 billion.
There are plenty of other places to share your digital photos of course – and with the rapidly-evolving nature of this industry, there's guaranteed to be plenty more in the next few years!