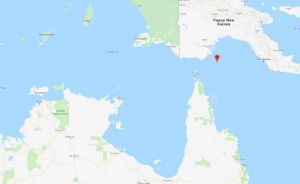 One of Australia's most remote locations will now be getting mobile signal, thanks to a joint effort between Telstra, the Federal Government and local councils.
Erub (Darnley Island) was the recipient of Telstra's 450th mobile base station, in a joint effort between the telco, the Federal Government's $220m+ Blackspot program and Torres Strait Island Regional Council.
Darnley Island – known as Erub in first languages – is closer to Papua New Guinea than Australia, located 60km from our neighbours to the north and 180km from Queensland's tip. It has a population of 300 people.
Now those 300 people are calling, texting and downloading on their mobile phones for the first time at home.
Telstra Area General Manager Rachel Cliffe said the site was a notorious blackspot and that the location posed many challenges.
"The remoteness of the site made delivering coverage to the community equally challenging and rewarding. Crews and equipment had to be either flown in or arrive by boat, whilst battling monsoonal rain, but the state of the art connectivity that is now being delivered to the island is bringing many benefits.
"As well as being able to make calls and access fast wireless data, this project importantly opens up digital doors to education, health and business opportunities to benefit some of Australia's most remote communities," Ms Cliffe said.
Telstra's own investment in the Blackspot program has amassed $260 million, and Erub marks the 450th location completed in a program of more than 650 locations.
"We are now well past the halfway mark for rounds 1 and 2 of the program and the rollout of round 3 has just commenced with all 125 priority round black spot locations across the country to receive improved mobile coverage. I look forward to seeing more people in the regions getting better mobile coverage to help them to stay connected, access education and do business," said Regional Communications Minister Bridget McKenzie.
Erub Island is more than 2,000km from Brisbane, and the Blackspot program in total is reported to now cover more than 160,000 sq. km.
How good is Telstra's coverage?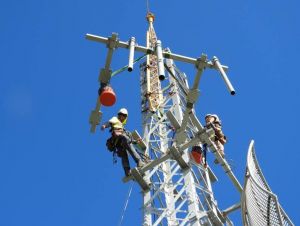 Telstra is frequently touted as being the best mobile carrier for out in the bush. If its Blackspot program now covering Erub is anything to go by, it's easy to see why.
Despite achieving three stars for overall satisfaction in Canstar Blue's mobile on a plan, as well as postpaid SIM only ratings, Telstra achieved five stars for network coverage.
Users spent an average of $81 per month on their mobile phone plan, as opposed to just $36 in the postpaid SIM-only sphere.