It's a modern-day love story as old as time (well, 2013, when House of Cards came out). A streaming service catches your eye. Maybe you've been checking them out from afar for a while now, or maybe they've surprised you by bringing something new to the table (seriously, who cared about Amazon Prime before Fleabag?).
Either way, you eventually decide to take the plunge. "I know what I'm doing this Friday night!" (Spoiler: it's a date with Vanessa Hudgen's new horrible Christmas movie). Things are going really well. You introduce them to your friends, and maybe even your parents. But then, out of the blue, they tell you the one thing you never wanted to hear: 'We're increasing our monthly subscription prices'. This is worse than the 'what are we?' It's time to re-evaluate your relationship. What do you do next?
Well, it seems that close to half of Aussies have no problem saying 'I think we should break up' to their favourite streaming service if prices keep bumping up. A new survey by Canstar Blue on streaming, conducted in October 2019 with 1,810 participants, revealed that 42% of Netflix subscribers said they would cancel their subscription if Netflix increased their prices. Same goes for Stan subscribers – 47% of them admitted they would jump ship if prices were bumped up. And they aren't alone – subscribers of other similar streaming platforms had the same thoughts. 43% of Foxtel Now, 40% of Amazon Prime, 51% of Kayo and 38% of Hayu subscribers all said they'd say 'see ya later' if prices go up.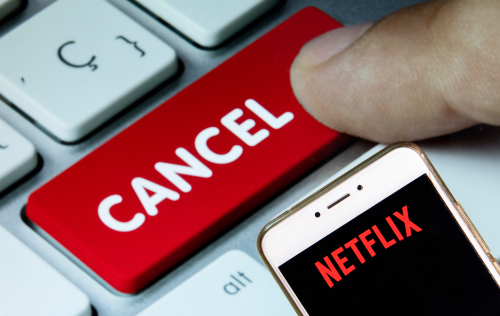 How far can these streaming giants push us subscribers?
At the start of October this year, Netflix Australia increased its price for its top-tier subscription plan, bumping it up from $17.99 to $19.99. However, the most expensive plan was the only one affected – for now, the Basic ($9.99/month) and Standard ($13.99/month) plans remain unchanged. Less than a third of all Aussie Netflix users are dipping into their pockets for the Premium package, so numbers didn't seem too affected.
However, Aussie Netflix need to be careful – just ask Netflix in the US. At the start of this year, they announced their biggest price hike in history in the States. The jump saw the Basic plan go from (in US dollars) $7.99 to $8.99, the Standard from $10.99 to $12.99 and the Premium from $13.99 to $15.99.
"We change our prices from time to time and continue to invest heavily to grow in the depth and breadth of our content such as new shows like The Politician, Unbelievable, well-loved series like Stranger Things, The Good Place and The Crown, as well as improvements to our product," Netflix said in a statement at the time.
But is it worth it? After the announcement of the price spike in the US, Netflix saw a drop in their subscribers for the first time since 2011. In the second quarter of 2019 (April through to June), over 123,000 Netflix users went and cancelled their accounts. In that same quarter, the company failed to hit its target of 5 million new subscribers, falling 2.3 million short.
It's also a well-known fact that many people are choosing to sign up to a streaming service specifically to watch a particular show (usually an original). In the same survey by Canstar Blue, 15% of Netflix's subscribers admitted to signing up to the service for one show, as well as 23% of Stan subscribers. These users will be especially vulnerable and more likely to hit the cancel button if they see a price change – even more so if they've finished the show they signed up for!
The OG streaming giants need to tread carefully – and maybe cool it on the price increase for a little while, particularly with the launches of Apple TV+ and Disney Plus.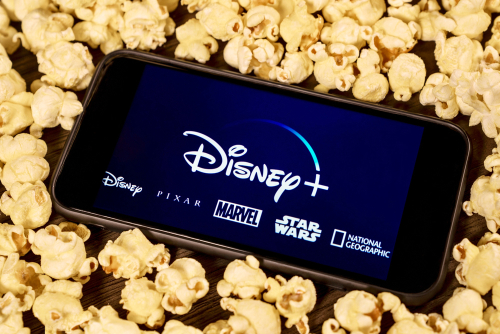 Disney and Apple are coming for ya
In the survey, 20% of Netflix subscribers said they are interested in signing up to Disney Plus when it launches, and 11% Apple TV+. Additionally, 27% of Stan subscribers said they are interested in Disney Plus, and 13% with Apple TV. This could mean trouble for the likes of Netflix, Stan and friends – especially because Disney Plus is only charging $8.99/month and Apple TV+ only $7.99/month (with a year's free subscription with the purchase of an Apple product). Will even more be tempted to make the move?
Everyone knows that relationships are a two way street – and if the giants like Netflix want to keep their Aussie relationships strong, they need to find that perfect compromised price.
Image credits: XanderSt/Shutterstock.com, Budrul Chukrut/Shutterstock.com, Photo Hall/Shutterstock.com