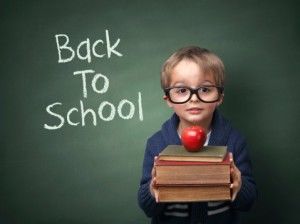 The cost of getting kids kitted out and through the school gate on the first day back after summer can be crippling – particularly as it comes straight after Christmas and the summer break. With many schools – both public and private – increasingly adopting technology as a teaching aid, the cost of getting kids back to school is becoming dearer than ever.
A national survey of 1,000 school aged children by Officeworks revealed students' technology requirements are adding an extra $620 per child for digital requirements to the overall back to school cost. Multiply that by two or three kids and it becomes an eye-watering cost.
Despite that, a recent national survey from Canstar Blue found that 76% of parents believe that tablets are a good educational tool for children, and 43% believe that all children should have tablets at school.
So – if we can't avoid technology costs, what are some other ways of keeping costs down? Here are a few easy strategies:
Reuse, recycle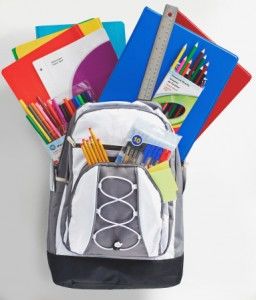 It goes without saying that anything you can reuse from the year before will save you money. Pull out all the school clothes and shoes and check what can be worn again this year. Ditto for sports equipment and stationary. Reuse whatever you can.
Visit the school clothing shop
Many schools have a used clothing store and the items can cost a fraction of the brand new price. Shorts, skirts, dresses and jumpers – buying secondhand in good condition can save hundreds of dollars.
Take advantage of a booklist service
You're much better off financially by spending time looking for big-ticket items than spending half a day shopping for stationary. Officeworks has a great school list service that takes less than five minutes, where you can either drop your booklist off at your local Officeworks or submit it online, they'll pick and pack the items and text you when it's ready or deliver it to your home. They also offer a Parents Price Promise so that it won't cost more.
Try to source extra-curricular stuff cheaper
Between music, sports and other extra-curricular activities, many kids have busy schedules. So try to source as much of their extra-curricular "stuff" as cheaply as possible as well. A "wanting to buy" notice on the school notice board, plus surfing eBay and Gumtree is worth doing.
Don't forget the smalls
Undies and socks, lunchboxes and hairbands – having a list of all the different categories of things that need to be bought helps you to focus, prioritise and then save!
Label everything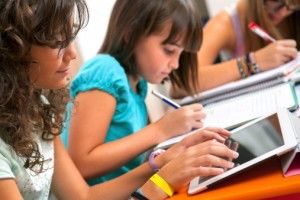 Some kids can find it challenging to keep track of all their belongings; name labels on as many of their possessions as possible reduces the risk of something being lost forever.
If you need extra motivation to cut back-to-school costs, just think about a potential alternative: putting it all on your credit card. At current average credit card interest rates of around 17%, putting the back-to-school costs on the plastic and never quite getting around to paying them off means that you could end up paying hundreds of dollars in interest costs between now and the next Christmas holidays. That's money that's better off in your pocket.