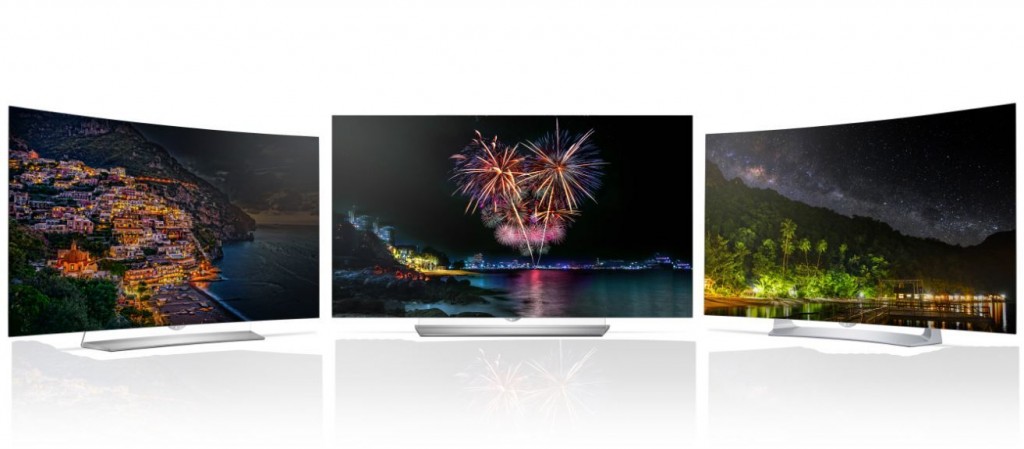 It can be hard to keep up with the latest in television technology. New TVs seem to come around quicker than your favourite shows and you often hear that it's "the best time to buy a new TV"…
You could spend thousands of dollars on the most high-tech TVs if you were so inclined. But before you think about doing that, it would be good to get an idea of exactly what the latest technology is – and is it worth the money?
You may have heard about OLED TVs, but do you know what OLED actually means and do you know how the technology works? To shed some light on the situation, we asked a spokesperson from LG – one of the leading manufacturers of modern TVs.
Q) Many consumers will have heard about OLED TVs but might not understand exactly what makes them different to the LCD or LED TVs they already have in their homes. Can you tell us about OLED TVs and their technology?
A) With OLED, the TVs have self-lighting colour pixels, as opposed to whole panel backlighting used in conventional LED or LCD TVs. This means the pixels can switch on and off individually, only producing light where it's required – thus allowing the TVs to produce amazingly vivid colours on a perfect black background. Imagine looking up into a dark night sky in the Australian outback, how amazing is it to see the stars shine so brightly compared to a dark night sky in the city where there's a lot of added noise? What you see with OLED technology is what you see in the outback and this is exactly why the technology is so special.
What makes OLED special?
Q) LG is widely recognised as a leading TV manufacturer, but can you tell us what makes your OLED TVs stand out from the rest? Why should consumers learn towards LG when they buy a new TV for their home?
A) Absolutely, OLED technology is a new category of TV technology all together, not just a TV range with new features. LG is the only company in Australia with the technology and capability to successfully meld OLED technology into a large screen TV. Now, with the all-new LG 4K Ultra HD OLED TV, LG has successfully combined 4K Ultra HD and OLED technology into one screen for the ultimate TV viewing experience. For example, when watching a film, in particular a sci-fi or action flick, you will truly see colours come to life on a perfect black background with OLED technology. Not to mention, the LG 4K Ultra HD OLED TVs are capable of delivering 4K Ultra HD content from Netflix.* Currently, we're encouraging consumers to take the OLED challenge by heading into their nearest retailer to experience the difference themselves.
Q) Aussies are being inundated with new content streaming services. Can you tell us about LG's smart TV platform, how it works and what it offers?
A) TheLG webOS 2.0 Smart TV user interface allows users simpler access to the features and apps they know and love, including content streaming services like Netflix*. Aussies can easily connect with WebOS through the LG Magic Remote, which has a number of keys plus the scrolling and pointing functions from the previous model. The remote makes it easier to search the app store or input TV channels, but you can also use the voice command feature to control and access content. Not only does the remote work smoothly with the interface, you can also use it as universal remote with your home entertainment products connected to your TV.
*Netflix membership and internet connection required. Data usage and subscription usage charges apply. Netflix requires a steady internet connection speed of at least 25Mbps to stream 4K Ultra HD content, otherwise content will be downscaled to either HD or SD quality based on the available bandwidth."