2020 is looking to be an exciting year for the gaming industry, as next-gen technology is rolling out alongside some new games consoles and titles that defy traditional gameplay with cutting edge visuals and immersive experiences. With several varied and diverse games standing out when looking at the big releases of 2020, a list has been compiled below selecting five of the best 2020 titles to help gamers choose their next big game for the new year!
Best new games in 2020
Doom Eternal: Release Date March 20, 2020
Animal Crossing: New Horizons: Release Date March 20, 2020
The Last of Us: Part 2: Release Date May 29, 2020
Cyberpunk 2077: Release Date September 17, 2020
Halo Infinite: Release Date December 2020
Doom Eternal
The Doom series is coming back in 2020 with Doom Eternal, the highly-anticipated sequel in the revived franchise that showcases innovative multiplayer modes, an extended campaign and new weapons such as grapple hook shotguns, laser axes, flamethrowers and more to get you excited about booting up your console and hacking through scores of demons. Developed by id Software, Doom Eternal showcases brilliant graphics and a fresh new take on the Doom series, while maintaining the nostalgic elements that has helped cement the title as one of the best shooter games ever.
One of the newest features of the Doom Eternal, Battlemode is a 1v2 multiplayer competitive mode where one Doomslayer takes on two player-controlled demons in a match of "skill versus strategy." There are five playable demons which include the Revenant, Pain Elemental, Mancubus, Arch-vile and Marauder, with six maps initially available at launch, with free content to follow, which will include new demons and locations to keep you coming back. Watch below to see the official trailer for Doom Eternal!
Animal Crossing: New Horizons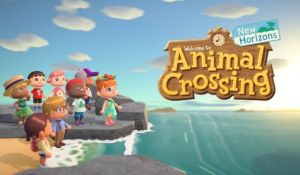 Animal Crossing: New Horizons takes the franchise to the next level as you ditch city living for a relaxing beach lifestyle with the Nook Inc. Deserted Island Getaway package. Create your own island paradise in this life-simulation as you collect resources alongside fishing, gardening and other activities to help settle yourself into the new lifestyle. Experience a new and robust crafting system where you utilise your materials to construct furniture, tools and more as the rules of what goes indoors and outdoors no longer apply.
Characters, homes and landscapes are highly customisable as you interact with flowers and trees in ways like never before. With a variety of activities to keep you entertained and help you relax such as gardening, fishing, decorating and talking to the locals, this simple yet satisfying game effortlessly translates the traditional Animal Crossing experience that we all love with a newly integrated environment. Watch below for the Animal Crossing: New Horizons trailer released by Nintendo!
The Last of Us: Part 2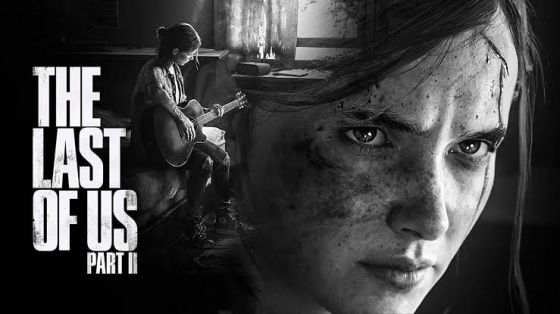 The Last of Us: Part 2 is an upcoming action-adventure survival horror game that looks to build on the critically acclaimed 2013 title, The Last of Us. Part 2 takes you on the road again with Ellie and Joel in this new, exciting and emotional journey with bigger stakes and deadlier foes. The game takes place after Part 1, as Ellie is shown as the protagonist with teaser clips showing her fighting in the wild and showcasing some of the new game features on offer.
Damage seems to be more realistic, and movements appear to be more flexible in this instalment of the series as developers Naughty Dog evidently have been working on fine-tuning the game's layout and complexity. Experience the parallels of romance, friendships and families between brutal, stealth-based combat and violence as this game follows in the footsteps of its predecessor with an amalgamation of emotional, in-depth storytelling, engaging characters and quality gameplay. Watch below for a trailer on The Last of Us: Part 2!
Cyberpunk 2077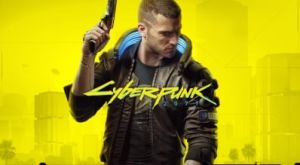 Cyberpunk 2077 is an upcoming RPG developed by creators of 'The Witcher' series, CD Projekt. Set in a futuristic dystopia called Night City, this story-driven action/adventure puts you into an open world where power, glamour and body modification rule. Play as V, a mercenary outlaw searching for a rare prototype implant that offers immortality, as you can customise V's skillset, cyberware and playstyle while trying to survive and flourish in the megalopolis.
Cyberpunk 2077's release date was recently postponed from April to September 2020, a notable delay as creators are looking to perfect the game in order to live up to the extended hype and popularity the game has sparked from its diverse cast and high quality gameplay. Keanu Reeves features in Cyberpunk 2077 as Johnny Silverhand, with voice acting and motion capture technology creating yet another grand slam gaming title with a Hollywood actor. Watch below to see Keanu Reeves' revealing Cyberpunk 2077 at E3 2019!
Halo Infinite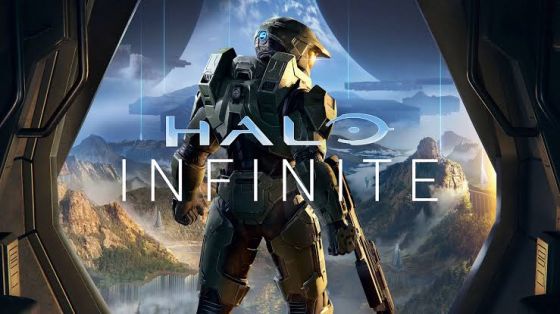 Strap on your MJOLNIR armour once more as you return as Master Chief Spartan John-117 in Halo Infinite, the sixth instalment in one of the most acclaimed and popular gaming franchises ever. With 343 Industries calling Halo Infinite "a spiritual reboot", it is apparent they have learnt from both their past failures and successes and have come together to create a nostalgic yet contemporary take on the classic series.
Halo Infinite will be a Microsoft-exclusive, with both Xbox and PC players being the lucky gamers to immerse themselves with one of the most hyped games of the new year. Developers 343 Industries are projecting to release Halo Infinite at the end of 2020 alongside the next-gen console, Xbox Series X, as it is evident the game is a showcase for the more advanced 'Slipspace' engine and is being utilised as the flagship game ushering in the next decade of Microsoft gaming. Watch below for the Halo Infinite cinematic trailer at E3 2019!
Game Compatibility on Platforms
If any of the above games have piqued your interest, find out what consoles each game is available on with the table below.
| Game Title | Nintendo Switch | Xbox One | PlayStation 4 | PC | Google Stadia |
| --- | --- | --- | --- | --- | --- |
| Doom Eternal | Yes | Yes | Yes | Yes | Yes |
| Animal Crossing: New Horizons | Yes | No | No | No | No |
| The Last of Us: Part 2 | No | No | Yes | TBA | No |
| Cyberpunk 2077 | No | Yes | Yes | Yes | Yes |
| Halo Infinite | No | Yes | No | Yes | No |
Internet Plans for Gamers
The following table shows a selection of published NBN 50 plans on Canstar Blue's database, listed in order of monthly cost, from lowest to highest, and then by alphabetical order. Use our comparison tool to see plans from a range of other providers. This is a selection of products with links to referral partners.
Photo credits: Shuang Li/shutterstock.com, Playstation.com, Microsoft.com