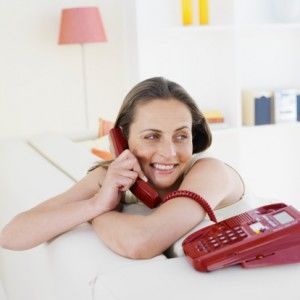 The fixed line telephone has been with us for over one hundred years, and while its function has remained basically the same, its form has changed dramatically.  From bulky wall-mounted devices with separate speakers and microphones, to the classic blocky plastic wedge, to sleek cordless units, the landline has been through many redesigns.
Interestingly, despite being smaller and easier to use than ever, ownership and use of landline phones are on decline throughout Australia. In 2013, the Australian Communications and Media Authority found that only 75% of the population  owned a landline, down from 88% in 2009. This is a decline of 13%, exactly the same proportion as the growth in Australians who only use a mobile phone, up from 12% in 2009 to 25% in 2013.  Meanwhile, only 7% of people now only have access to a landline.
Canstar Blue's latest survey of phone usage puts the number of Australians owning a landline at an even lesser proportion, with just 64% of the 1,736 survey respondents having a landline in their home. It is the younger generations driving this trend, with only one-third of Gen Ys (35%) having a landline in their home, compared to more than three-quarters (77%) of Boomers surveyed. Gen X were squarely on the fence, with exactly 50% of survey respondents having a landline in their home.
As mentioned above, this dramatic decrease in the use of landlines, known as 'cord-cutting' has been overwhelmingly driven by younger Australians, mostly between the ages of 18 to 34.  Conversely, the diminishing numbers of people who only use a landline are predominantly over 65 years old, with no real differences between males and females.  If trends continue, it's not impossible to imagine a time when no one uses a fixed line phone for personal reasons, though that is still a fair way off.
As the uptake and use of mobile phones increases, and the ownership of landlines decreases, it will become increasingly important for older Australians to be smart-phone savvy, particularly for keeping in touch with children and grandchildren. Even email is passé for Gen Zs – let alone picking up a handset! Facebook, Instagram and Tumblr – keeping in touch with the lives of grandchildren is likely to be more social media than social.