A friend once told me, 'you only regret the Instagram posts you don't make' – which for some, may be true. Ever since its launch in 2010, Instagram has become a worldwide phenomenon, with over a billion users signed up and snapping away across the globe. The social media giant is a modern day photo album, a business model and an addiction all rolled up into one little app. But behind all the glitz and glamour, and the likes and followers, Instagram can get pretty tiresome. Whether it's the never-ending breakfast shots, the selfies or the sneaky advertisements, it's only fair if you think it's time to call it quits (at least for a little while).
How to permanently delete your Instagram account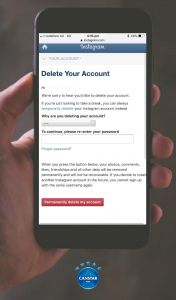 Deleting your Instagram permanently definitely isn't for the weak – you'll be saying goodbye to your photos, comments and likes, follows and followers, and all those carefully constructed Insta mystories, for good. You will also lose your username forever, and neither you nor anyone else will ever be able to claim it again. That being said, sometimes it's just time to move on. Follow on for steps to delete your account in less than five minutes.
Step 1: Navigate to the 'delete your account' page. This can't be done through the app – you need to visit the Instagram website via a web browser, which can be done on a smartphone, laptop or desktop. There is no real shortcut to this page, so the easiest way is to just visit the deletion page. Once here, you will be prompted to enter your login details if not already logged in. If you are deleting an old account and have forgotten your password, click forgot password to reset your details.
Step 2: Select your reason for leaving. You will be promoted with a drop-down menu, with choices such as 'too busy' or 'privacy concerns'. Any of these options are valid, so simply click on the one that relates closest to your situation.
Step 3: To complete, you will need to re-enter your password, and then click permanently delete my account. That's it! Your account has been officially wiped from Instagram. Forever. Don't say we didn't warn you.
How to temporarily delete your Instagram account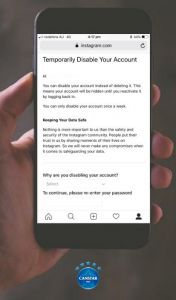 Okay, you're sick of Instagram. You need a week in the sun, a social media cleanse if you will (don't worry, we've all been there). But, there's no way you could commit to saying goodbye forever. There's a solution for that – temporarily deactivating your account.
Step 1: Navigate to the 'temporarily disable your account' page. Similar to the deletion page, the temporary disabling page cannot be found simply though the Instagram app, but through a web browser. If not logged in, you will be prompted to enter your login details.
Step 2: Just like in a permanent deletion, you'll be asked to select your reason for deactivating. Click on the drop-down menu and select the situation best suited.
Step 3: To finalise, re-enter your account password. Your account has been temporarily deactivated! But never fear, if you start getting withdrawals a triumphant return can be easily arranged.
How to reactive your Instagram account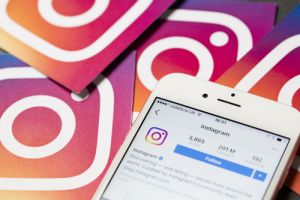 That social cleanse was great and all, but it's time to get back on that Insta grind – your followers are missing you dearly. Luckily, reactivating your Instagram account is really easy (as long as it hasn't been permanently deleted).
Step 1: Wait for 24 hours – Instagram needs time to complete the initial deactivation process. (If you can't handle this, then you should never have deactivated your account!).
Step 2: Log back into the app with the same username and password used in the deactivation process. You're back! Phew.
Thank us later.