Games and apps are changing the way people with mental illness or physical disability improve their own health and tackle the challenges of daily life.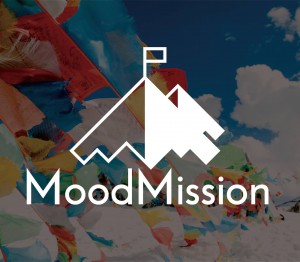 There's an app for that
Former mental health outreach worker David Bakker has created an app to help sufferers of depression and anxiety find a "quick fix" in the midst of a bad episode. He says most people want to improve how they feel, especially during a panic attack or negative thought spiral, but they don't know how.
"If you go to Google and type in 'I'm anxious, what should I do?' it'll give a bewildering array of things that aren't well defined," he says. "That's really overwhelming for people in that position."
He created the app, MoodMission, to make a game out of improving one's mental health by completing simple, positive tasks. The app asks the user how they're feeling, then provides a few suggested "circuit-breaking" activities to feel better immediately.
The suggested activities include going for a walk, meditating for a few minutes, or calling a friend. The user collects an award or badge for completing each "mission", which provides positive feedback and makes the user want to improve their mental health more often.
"The missions are anything that promotes achievement and returning back to a calmer and happier mood," says Mr Bakker. "One of the vicious cycles people find themselves in when they're depressed is they don't have the motivation to do the things they could find enjoyable and have been found to help. With the app, it says, 'yay, you did it' and gives you a reward."
Mr Bakker researched and designed the app over 18 months as part of his clinical psychology studies at Melbourne's Monash University. The app has a solid basis in cognitive behavioural therapy (CBT) and the activities have been scientifically proven to positively impact mental health.
The app is not a counsellor but rather acts as a supplement to professional help, and has links to helplines and psychologists if users need it. Mr Bakker says psychologists in the community are excited about the app because they are constantly looking for tools to help their clients "do psychotherapeutic stuff themselves".
The app requires $20,000 for its final development, and anyone who's interested can donate to the Pozible campaign to help get it off the ground. Mr Bakker hopes to release the final app to the public in March or April 2016.
Playing the game in real life
Game designer Jane McGonigal created a similar IRL (in real life) game to help players make daily accomplishments towards the goal of improving their physical or mental health. In 2012, Jane gave a TED talk about 'The game that can give you 10 extra years of life', which she called SuperBetter.
Jane suffered suicidal depression after a severe concussion left her bedridden for 3 months. During that time, she wasn't allowed to play games, work or spend much time outside, so her mental health suffered. She created a real life game in order to "play" her way towards physical and mental recovery.
McGonigal's talk examined studies which show that for every hour in which you do certain things, you can live 7.5 minutes longer. People who regularly boosted their resilience in these ways live 10 years longer than the average person. All you have to do is:
Move your body a little, to build physical resilience.
Finish a small challenge without giving up, to build mental resilience.
Act curious or laugh at something, to build emotional resilience.
Say hello to someone or thank someone, to build social resilience.
Her game was based around performing whichever of these challenges was necessary for the player at the time. McGonigal and her allies in the game battled bad guys – anything that could trigger symptoms. She collected power-ups by finding small things that she could do, even on her worst day, to feel more productive and worthwhile. Within just a few days of starting to play, she said the mental "fog" of depression went away, even though the physical symptoms of the concussion didn't.
She posted the rules for her SuperBetter game online and soon she began hearing from people around the world who were playing while facing cancer, chronic pain, losing weight, depression, Crohn's disease, and even terminal diagnoses such as ALS. People who were playing reported that instead of spiralling further downwards, they were now experiencing post-traumatic growth.
When asked why she chose to create a game to boost her mental health, McGonigal pointed to studies by Carolina University, which show that just 30 minutes of online game playing per day is enough to bring dramatic and long-term increases in mood and happiness. In fact, game playing outperformed clinical pharmaceuticals for depression and anxiety!
She also said that when we play using an avatar in a game – such as "Jane the Concussion Slayer" – we actually become more confident and more committed to our goals in real life. When we play a game, we tackle tough challenges in real life with increased determination, optimism, and ability to ask friends for help.
SuperBetter players say things like:
My priorities have changed – I'm not afraid to do what makes me happy.
I feel closer to my family and friends.
I understand myself better and know who I really am now.
I have a new sense of meaning and purpose.
I am more able to focus on my goals and dreams.
Did you know? You might be covered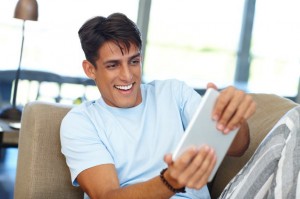 Did you know that many health insurance extras policies include cover for psychological counselling? What's more, if you get a referral from your GP (known as a Mental Health Plan), you can get free counselling from many psychologists or counselling centres.
If you are experiencing mental health problems such as depression or anxiety, don't suffer in silence – ask for help today.
Other articles you might like
Energy Super tackles mental health in the workplace
How badly do we want to solve this $32bn dollar persistent pain problem?
Losing weight makes life with osteoarthritis easier