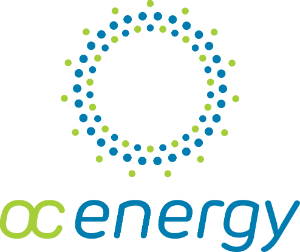 OC Energy Review and Rates
OC Energy claim be an Australian company, although were recently purchased by ASX-listed Origin Energy in March 2019. OC Energy specialises in providing 'in-building solutions' and 'multi-tenanted developments' such as apartment blocks and housing complexes. OC Energy services residential tenants in Queensland, New South Wales and Victoria with embedded electricity, internet and gas. The specialty retailer also provides metering services, hot water maintenance and green energy solutions.
OC Energy says its personalised, connected and knowledgeable customer service team has helped save Australians money – and headaches. In this review, Canstar Blue explores everything you need to know about OC Energy.
OC Energy Electricity Retail
Embedded electricity networks allow retailers like OC Energy to buy power in bulk on behalf of all tenants on the network. OC Energy says buying power in bulk means it can negotiate a great price on electricity, meaning lower rates which it claims to pass on to all its customers.  OC Energy also claims its service means lower administration costs, small meter fees and seamless connection and billing system.
OC Energy says its electricity deals provide upfront cost savings and don't include any connection, credit card or late payment fees. On the flip-side, it doesn't appear OC Energy gives it customers any discounts or rewards. Rates are individually negotiated for different sites, so you will need to contact your body corporate to learn more about your rates and any fees.
OC Ultranet
In December 2018, Ultra ISP assumed the business of OC Energy.
Other OC Energy Services
OC Energy is a comprehensive utility provider with a range of services to meet all your needs.
OC Energy Gas
OC Energy also supplies natural gas for cooktops though it appears to be a minor part of its business. OC Energy natural gas operates similarly to its electricity retail service with no discounts or incentives – just straightforward rates.
OC Energy Hot water
OC Energy services hot water systems for apartment buildings and community housing complexes. OC Energy installs and maintains either centralised gas hot water storage or instantaneous hot water. It also individually meters and bills apartments for the hot water they've used.
OC Energy HVAC
OC Energy monitors and manages the energy usage of heating ventilation and air conditioning (HVAC) systems. It uses this data to bill customers individually for air conditioning.
OC Green Energy
OC Energy says it's always working toward a greener future and can help sites meet ESD requirements. It works with building developers and operators to supply and install electric vehicle charge stations, solar panels and energy storage systems. It also supplies Greenpower to tenants for an additional cost.
Is OC Energy right for me?
If your body corporate is connected to OC Energy, you unfortunately won't have any say on the matter and OC Energy will supply your electricity, gas, hot water and air conditioning. Utilities can cost you thousands of dollars per year, so it's important to check which company supplies the site before moving into an apartment block or housing complex.
If you're looking at moving into a house where you can choose your own electricity retailer, then it is in your financial interests to shop around and find the best deal on electricity. Get started with Canstar Blue's satisfaction ratings and price comparison via the link below.
---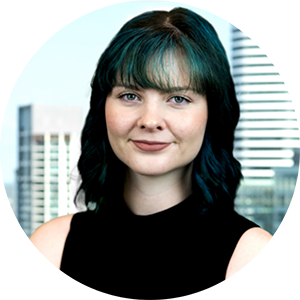 Kelseigh Wrigley: Energy Specialist
As Canstar Blue's Energy Specialist, Kelseigh Wrigley covers the retail energy market, with a focus on electricity, gas and solar. She joined the team after completing a Bachelor of Journalism at the Queensland University of Technology, and has previously written for a variety of online publications, including Hunter and Bligh. You can follow Kelseigh on LinkedIn.
---