With much of Australia – and the world – now in self-isolation due to coronavirus, many businesses have been adversely impacted and staff have been sent home to work where possible. Energy companies are no exception, with long delay times reported at call centres – both local and overseas as retailers have to adjust to reduced staff numbers, resulting in frustrating waiting times for customers.
In this article, we've compiled a list of information as provided by electricity retailers on the current situation as well as their operational capacity. As this is an ongoing crisis, we'll aim to keep this page updated when more details become available. Click on your energy company below to see what measures are currently in place.
Origin Energy Call Centre Response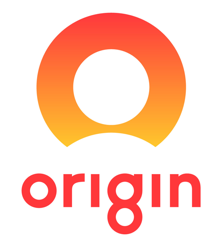 Origin Energy says it has been affected by the pandemic, with all customer service teams interrupted as a result. Origin reassures its customers they can still gain access to their accounts via the My Account portal on its website, or by using the Origin Energy app. A message on Origin's website says:
"The unprecedented situation with COVID-19 across the community has affected our customer service teams. We have fewer people available to take calls, which is causing longer wait times on the phone and LiveChat."
Due to the developing COVID-19 situation we're experiencing reduced resourcing causing longer than usual wait times on the phone. You can still access your account via My Account or our mobile app. We appreciate your patience during this time.

— Origin (@originenergy) March 17, 2020
AGL Call Centre Response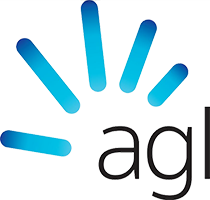 Energy giant AGL claims workplace restrictions has hindered call centre wait times, urging customers to be patient and use online services where possible. The electricity and gas provider has revised its call centre hours, as well as encouraging customers to make contact through messaging in the AGL Energy app or via the My Account portal. A statement on the AGL website reads:
"Due to workplace restrictions our call centres have been impacted and our overall workforce has been reduced. This means longer than usual wait times for phone and online messaging responses. Our call centre hours will now temporarily operate between 8am – 8pm AEST, 7 days a week. You can also contact us to resolve your query via Messaging in the AGL Energy appor through My Account. To protect the health and wellbeing of our people as well as our customers, walk-in interactions are also restricted until further notice due to COVID-19. We appreciate your understanding."
Due to the developing COVID-19 situation, we're temporarily changing our call centre hours to 8am – 8pm AEST, 7 days a week. To message our team, go to My Account or the AGL Energy app. Please take care and stay safe everyone. https://t.co/BQC9vjefZi pic.twitter.com/LjhXb6S0CE

— AGL Energy (@aglenergy) March 20, 2020
EnergyAustralia Call Centre Response

EnergyAustralia reports longer than usual wait times on both calls and live online chat. The electricity and gas retailer encourages its customers to communicate with its social media team about any service-related queries, otherwise people can make contact by logging into the My Account portal or via the EnergyAustralia app. A message on EnergyAustralia's website reads:
"We currently have long wait times on our phone and live chat due to the COVID-19 situation impacting our staff availability. If you have been affected by coronavirus and are experiencing financial difficulties, we are able to help. Thanks for your patience."
1/2 It's taking us longer than usual to answer your calls. We're sorry about the wait–we're operating with a smaller team in order to help safeguard the health and safety of our employees.
Our social media team is here to help with your service questions. Just send us a message.

— EnergyAustralia (@EnergyAustralia) March 18, 2020
ActewAGL Call Centre Response

There is currently no information online or otherwise to suggest that ActewAGL is experiencing delays in its call centres. Customers in Canberra and surrounding areas are advised to make contact between the hours of 8am and 6pm Monday to Friday, or via email.
Alinta Energy Call Centre Response

Alinta Energy states it is only able to handle urgent enquiries regarding connection issues, electricity faults, emergencies and pressing billing enquiries. Customers are advised to register or log into the My Account portal on Alinta's website to submit any queries. A message on Alinta Energy's website says:
"Message to our customers, due to the impact of coronavirus (COVID-19), we're unfortunately experiencing longer than usual wait times via our call centres."
Alinta Energy will be making changes to its contact hours in NSW, Victoria, Queensland and South Australia, while the Western Australia call centre is operating normal contact hours.
Amaysim Energy Call Centre Response

Amaysim Energy's call centres are based in Manila, which is currently in lockdown, meaning customers won't be able to make contact via telephone. Here's what Amaysim said in a statement on its website:
"Recent government restriction imposed in the Philippines in response to COVID-19 have impacted the availability of our Customer Service Team based in Manila. These restrictions mean that our Customer Service Team are currently unable to respond to voice calls, however will be available via Email and Live Chat between the hours of 9am – 6pm AEST on weekdays and 10am – 5:30pm AEST on weekends.

While we continue to facilitate and service as many customers as possible, we ask that you bear with us and remain patient as we do our best to resolve your queries. In the meantime, if you need a helping hand, check out the Help & Support section of our website, head to My amaysim or jump on the amaysim app to manage your account."
Aurora Energy Call Centre Response


Tasmanian electricity and gas retailer Aurora Energy is informing Tassie customers to expect longer wait times while its call centres experience a shortage of staff due to strict safety measures currently in place. Here's what Aurora Energy says online:
"During these challenging times, we're committed to giving you our best. Our team will continue to provide the best possible service and support to all our customers. Due to the effects of COVID-19 we have less staff available to answer your calls and wait times may be longer than usual. Our focus is to ensure energy supply for all our customers and priority will be given to those needing a connection. We'll continue to keep you updated as the situation progresses."
Click Energy Call Centre Response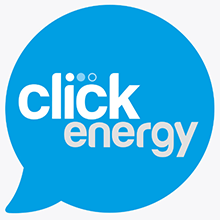 Click Energy has issued a statement on its website that informs customers to expect 'heavy delays' with its call centre. Certain phone calls will be prioritised, however, with customers being asked to send all general enquiries via email. A statement on the Click Energy website reads:
"Due to government restrictions imposed in response to COVID-19, our customer service enquiry call centre is experiencing heavy delays. Please email all customer service enquiries to service@clickenergy.com.au and we will respond to you as soon as possible. Only moving home and urgent connection requests will be possible over the phone. We appreciate your patience, and will be back to normal operations as soon as possible."
Commander Call Centre Response


Commander has informed customers that its live chat functionality and email correspondence is currently unavailable. The electricity retailer made this statement on its website:
"Due to the escalating situation with COVID-19 (Coronavirus) around the world, we've had to adjust our working conditions to ensure a safe environment for our employees and contact centre partners, while continuing to support you. As of 17th March 2020, our contact centre team being in an area with mandatory government quarantine measures outside of our control, will be limited in their ability to receive customer calls. For many enquiries, you can get help faster by logging into Take Command and utilising our self-help features such as online payments and FAQs."
Energy Locals Call Centre Response

Australian-owned retailer Energy Locals is encouraging customers to use its online resources where possible. This includes emailing the retailer for any customer support or billing enquiries. Here's what Energy Locals says online:
"We want to maintain our normal, very high level of service for you. If you're up for it, there are a few things you could do that would make a big difference to us. Manage your account online, if possible. Our self serve portal has a lot of tools that can help you resolve queries yourself. Need customer service support? Emailing us at hello@energylocals.com.au will help us to 'smooth out' the flow of requests and mean we can keep our service performance strong."
Enova Energy Call Centre Response

Enova Energy has announced its called centre may be experiencing longer than usual wait times, and if so, to get in contact via email. An Enova Energy spokesperson said:
"Like many organisations, the majority of our team members are now working from home. We have measures in place to allow our operations to continue remotely. Please bear with us if it takes us longer than usual respond to you over this time. Should anything change regarding our response as outlined, we will advise you as soon as possible."
GloBird Energy Call Centre Response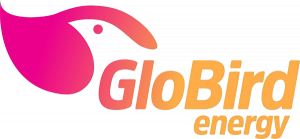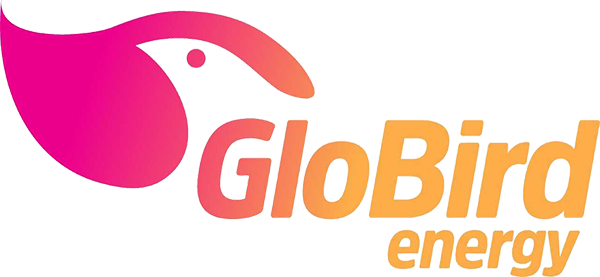 Victorian retailer GloBird Energy is advising customers to use online chat or email if they have any enquiries. A statement on the GloBird website reads:
"Currently there is increased demand on telecommunications networks across Australia due to Coronavirus. You may experience difficulty getting through to our Customer Care Team by phone. If so, please use email or use online chat for queries. We apologise for any inconvenience."
People Energy Call Centre Response

People Energy is notifying customers to expect some delays as its call centres have been interrupted by the ongoing crisis. A statement on People Energy's website reads:
"As the business community across the world adapts to protect and safeguard their employees from the evolving COVID-19 situation, People Energy are implementing contingency plans that are designed to minimise disruption to you while also maintaining a safe work environment for our staff.

We are well equipped to handle all your enquiries and our staff are available to assist you with your needs. However during this time you may experience some delays with our responses. To assist us in our ability to provide accurate and timely responses we ask for that for all general enquiries you either contact us on email care@peopleenergy.com.au or through our web chat."
QEnergy Call Centre Response

QEnergy is another retailer doing it tough as its Manila-based call centre is currently affected by the city's shutdown. The electricity provider asks customers to make contact via alternative modes of communication like webchat or email. Here's what QEnergy said in a statement:
"Dear customers, we are looking to respond to your important phone calls as promptly as possible, while safeguarding our staff from the COVID-19 situation. Our Customer Experience Team is based in Manila, a city which has recently implemented a 'community quarantine' for safety, so QEnergy are switching to work-from-home opportunities for our staff. Please contact us via webchat or email on service@qenergy.com.au – Thank you for your continued support and patience during this unprecedented situation."
Simply Energy Call Centre Response

Simply Energy welcomes customers to get in contact online if possible, as its call centres are inundated with queries. According to its website, Simply Energy states:
"Due to new and evolving COVID-19 measures impacting our service centres, we're currently experiencing higher than normal phone wait times. We are still here to help and you can find answers by chatting with us online (8am – 8pm Mon-Fri) or you can manage your account via My Account."
Sumo Call Centre Response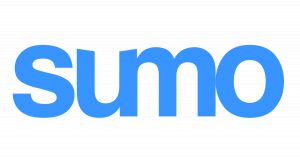 Multi-service provider Sumo informs customers that its Australian-based call centre is open, making no mention of any delays. Here's a statement taken from Sumo's website:
"COVID-19 update: Sumo's Australian based contact centre remains open and at your service."
Are all energy company call centres affected?
It's hard to know whether all call centres are impacted by this evolving situation, but it's safe to say that all Australian-based contact centres will be affected to some degree. Energy companies with overseas call centres, like those in Manila, will also likely be compromised as safety precautions in these nations mirror what's happening here locally. To avoid disappointment, it's a good idea to check your energy provider's website or social media channels before picking up the phone.
What other ways can you contact your energy provider?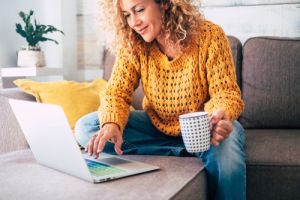 Most energy retailers these days have more than one point of contact, so if a phone call is out of the question, your queries shouldn't go unanswered. Just remember that these communication options below may not be offered by all energy companies.
Online chat: A user-friendly functionality available on a retailer's website during set hours or 24/7.
Email: Most companies will have an email address listed on the 'contact us' section of their website.
Social media: Facebook, Instagram and Twitter are social media channels where customers can interact with their provider.
Smartphone Apps: Customers can monitor power usage, pay bills and message energy companies through their apps.
Related articles


Image credits: fizkez/shutterstock.com, simona pilolla 2/Shutterstock.com