People Energy Review and Rates
People Energy is a residential and business electricity retailer that holds itself out as being enthusiastic, diverse and committed to helping customers get the best deal on electricity. While it currently only has one electricity market offer in Victoria, the retailer did previously offer plans in both NSW and QLD.
In this review, Canstar Blue takes a close look at what People Energy offers, what its plans might cost you, and whether signing up to this retailer could be the right decision for your household.
People Energy Prices
We take a look at People Energy's electricity plans in detail below to provide an overview of what Victorian customers can expect to pay. Here's a quick snapshot of prices, but keep reading for further information about People Energy's products and services.
Victoria
Here are the People Energy plans on our database for Victoria. These costs are based on the Citipower network in Melbourne but prices may vary depending on your circumstances. This comparison assumes general energy usage of 4000kWh/year for a residential customer on a single rate tariff. Please use our comparison tool for a specific comparison in your area. Our database may not cover all deals in your area. As always, check all details of any plan directly with the retailer before making a purchase decision.
People Energy Plans
While People Energy typically has a few plans available to its Victorian customers, its current line up only shows one plan that's in line with the Victorian Default Offer.
People Saver
This is People Energy's latest deal in Victoria. It has variable rates, no discounts and a monthly billing cycle.
Victorian Default Offer
This plan has no conditional discounts and rates equal to the VDO. It's a no-frills plan with variable rates and neither benefits nor consequences based on your bill payment habits.
Where does People Energy operate?
People Energy is only currently retailing in Victoria, however did previously sell electricity plans in New South Wales and Queensland. Whilst it no longer lists any plans to new customers in NSW and QLD, there still may be customers under contract with People Energy in these locations.
People Energy Electricity Rates
People Energy is a considerably smaller electricity retailer than most operating in Victoria, however some customers may find value in its sole  market offer. Using Canstar Blue's electricity comparison tool, we have calculated how much People Energy might cost the average home on a single rate tariff at a selected postcode in Victoria. Use our comparison tool for a specific quote in your area.
People Energy Electricity Rates Victoria
In the table below, we show People Energy prices on the Citipower network in Melbourne. Plans are listed from the lowest priced estimate first. See here for information on the VDO, which in this comparison assumes general energy usage of 4000kWh/year, meaning the VDO is $1,307/year for a residential customer on a single rate tariff. Use our comparison tool for a specific comparison in your area.
Electricity Plan
Difference from VDO›
Conditional Discounts
Price Estimate˜
Victorian Default Offer
12% More Than VDO

No conditional discounts

$1,469
Energy Fact Sheets
~Price assumes general energy usage of 4000kWh/year for a residential customer on a single rate tariff. Estimated price includes any conditions discounts that may be available. Pricing based on Citipower network in Melbourne, but prices will differ between distribution areas. January 2022.
To see how other retailers compare, check out Canstar Blue's comparison of Victorian electricity prices.
Is People Energy environmentally friendly?
While People Energy's electricity products look pretty good value, it's only fair that we point out the retailer's shortfalls as well – including its attitude towards renewable energy. People Energy came near to last in GreenPeace's Green electricity guide back in 2018. It was particularly criticised for its lack of any solar or GreenPower offers, as well as its failure to report any sustainability information.
People Energy Billing
People Energy's drive to improve the customer's experience is represented through its wide array of billing options. Customers can pay using any of the following methods:
Online: Pay online using VISA or Mastercard
Over the phone: Call People Energy and use your credit card to pay your bill
BPAY: Simply use the Biller Code on your bill to pay via BPAY
Direct Debit: Customers may pay by direct debit
By Mail: You can mail a cheque straight to the People Energy postal address.
Is People Energy right for me?
People Energy is a small retailer and is a viable alternative to the big power companies. Its rates seem reasonable and could prove more affordable than some other retailers out there, however, information on its website is vague, so be sure to carefully enquire about what you're getting into before signing up with People Energy. If you want a retailer that cares about its customers, it might be worth giving People Energy a chance to live up to its claims. If you are passionate about renewable energy however, then perhaps shop around.
About the author of this page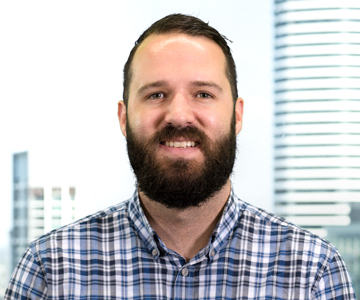 This page was written and is regularly updated by Canstar Blue's Energy Editor, Jared Mullane. He's an expert in all things utilities, including electricity, gas and water, helping to make complicated subjects easier to understand for consumers. A trained journalist, Jared is usually one of the first to break energy-related news, whether it's the latest changes in the industry, price movements, or the next best deal you need to know about.