Origin has paid $80,000 in penalties enforced by the energy regulator for the alleged unlawful disconnection of power to more than 50 premises between January 2018 and May 2019.
These penalties were incurred as a result of four infringement notices issued by the Australian Energy Regulator (AER), which allege Origin wrongfully disconnected customers for circumstances not outlined in the National Energy Retail Rules.
AER Chair Paula Conboy said the investigation found 'systemic issues with Origin's management of customer disconnections,' and that the retailer did not have acceptable processes in place to meet its obligations.
"Disconnecting a premises is one of the most disruptive steps an energy retailer can take. The impact of an unexpected disconnection on the customer is significant and retailers must ensure supply is only interrupted when allowed under the Retail Rules," she said.
"Energy is an essential service and it is crucial that customers can trust their energy provider to do the right thing. We expect energy companies to follow the energy laws, particularly in relation to consumer protection, and we will take enforcement action where we identify serious compliance issues.
"Customers must only be disconnected as a last resort. Our investigation found that Origin repeatedly failed to ensure a disconnection order was cancelled when it should have been. This is simply not good enough. If people get behind in their bills and then work with the company to address the issue, the company must hold up its end of the bargain.
"It is those in our community who are most vulnerable that suffer the greatest penalty when companies break the rules or get it wrong."
Rule 116 of the National Energy Retail Rules states that energy retailers are prohibited from arranging a disconnection to a customer's premises if:
the customer is experiencing financial hardship and is adhering to a payment plan
the amount owing is less than the amount set by the AER (currently $300) and the customers has made an agreement with the retailer to repay the amount.
In a statement made to Fairfax, Origin has since acknowledged its wrongdoing and has outlined a plan to the regulator about auditing company processes to prevent any further wrongful disconnections.
"We take our responsibilities seriously and we never want to disconnect customers, it is always a last resort. Regrettably, we got it wrong for these customers and we're sorry for the inconvenience this caused them. We reconnected all impacted customers as soon as possible, reported this issue to the regulator and have taken a number of steps to prevent this from happening again," an Origin spokesperson said.
What to do if you're struggling to pay energy bills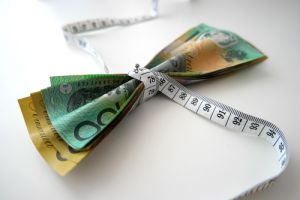 Managing a household budget can be challenging at times, particularly as many bills seem to arrive at once. Rather than suffering in silence, customers in financial hardship have more options than they think, and energy retailers have strict guidelines in place to help households struggling to pay utility bills.
It may be as simple as contacting your energy provider to negotiate a better deal. Alternatively, there are ways customers can find a resolution with their retailer, such as requesting a payment extension or agreeing to an instalment plan.
If you're still a little unsure as to your options, we've listed a few guides below that may help your situation.
Energy bills are unfortunately one overhead most of us can't escape, and they tend to always arrive at the most inconvenient of times. It's not all doom and gloom though, as customers can seek out help through various avenues, such as their electricity and gas provider or the energy ombudsman. If you think you're paying too much for power, we have some more good news. By following the link below, you'll have access to a range of the cheapest energy plans from more than 30 providers.

Image credits: Marcus_Hoffman/Shutterstock.com, MultifacetedGirl/Shutterstock.com