*The Mega Pack product is currently not promoted by Powershop. See here for current Powershop offers. Details below should be treated as historical.*
Powershop's payment model might be a little wacky to those not familiar with it, but for those that are, it can be an engaging and rewarding way of doing business with your energy retailer. Instead of paying for electricity at the end of the month or quarter, you'll pay upfront for 'packs' and use it just like you might prepaid phone credit. The further ahead of time you purchase energy, the more you stand to save.
But unlike with phone plans, you don't have to think about how much energy you might need, Powershop will figure that out for you based on your usage, and in the case of the Mega Pack, you'll get approximately three months' worth. But is the Mega Pack the best value you're going to get from Powershop? And how does it stack up to straight-shooter energy plans out there? Canstar Blue explores this below.
What is the Powershop Mega Pack?
The Powershop 'Mega Pack' is one of multiple power packs you can choose to purchase when you sign up to Powershop. The Mega Pack covers around three months' worth of energy usage, and is available every 60 days from the date of your last purchase. It comes with a discount off Powershop's Shopper Market Offer, which carries rates that  but the percentage off varies between states. Your energy usage is estimated by Powershop, so naturally, the longer you're with the retailer, the more accurate your pack estimates should become.
How does the Powershop Mega Pack work?
The Powershop Mega Pack works in a different way to what you've come to expect from your straight-shooter electricity plan. Rather than paying for your electricity at the end of your billing period, you'll actually pay before and receive what's called a power pack.
You're sold an amount of electricity that's supposed to cover you for three months, which is estimated based on your past usage. If it doesn't quite cover you for that time period, you can either log in and purchase another power pack (whether that be the Mega Pack or a different offer) that will take into account the extra usage you need, or you'll be automatically rolled onto the default, higher, Shopper Market Offer rates. Customers with smart meters will have everyday access to a monitoring software on the app that allows them to track their usage and supply.
If you've purchased the Mega Pack from Powershop's online shop and something better comes along, you'll have 48 hours to refund it without concern. And if you've bought a few packs in advance and Powershop's discount increases, you'll just have to pick up the phone and the retailer will true up your account.
Powershop Mega Pack Rates
Powershop has established a reputation for being among the cheapest retailers in any given state, but only really for those willing to put in the effort to secure the best deals. So, what can you expect to pay with the Powershop Mega Pack? Below you'll find pricing for the Shopper Market Offer with the annual cost factoring in regular purchasing of the Mega Pack.
You can see how the Powershop Mega Pack plan compares to other providers in your area via the links below. And also remember to use our comparison tool for a specific quote in your area.
Does the Powershop Mega Pack have a solar feed-in tariff?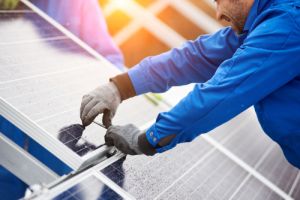 Despite Powershop calling itself a "power company for people with solar energy", it doesn't have a pack or plan specifically dedicated to solar customers. Its feed-in tariffs are also fairly standard in each state. These are:
NSW: 7c/kWh
QLD: 6c/kWh
SA: 7.5c/kWh
Powershop has a dedicated solar tab in its app, which keeps you updated on how much solar energy you've fed into the grid, in as regular as half-hourly increments.
Head to our page on the cheapest solar feed in tariffs by state to see what else is on offer from other retailers.
Does the Powershop Mega Pack have GreenPower options?
Powershop's main schtick is that through purchasing UN recognised Emission Reduction certificates, it ensures that customers are 100% carbon neutral. And while this is similar to what happens when you add GreenPower to your plans, it is not the same, and therefore all customers are given the option of 100% GreenPower at an extra expense. This rate is:
100% GreenPower at an extra 3.74c/kWh for all states
With GreenPower, customers have a more local impact by supporting renewable energy generation in Australia.
Powershop Mega Pack Fees
Fees are unfortunately an unavoidable part of energy plans, and being on Powershop's Mega Pack won't excuse you from them. Here are some fees to expect:
Manual connection fees
Special meter read fees
Remote connection and meter fees
It's worth noting that these charges are fairly standard, and commonly seen fees such as credit card fees and exit fees don't apply to the Powershop Mega Pack.
Is the Powershop Mega Pack right for me?
Generally speaking, the Powershop Mega Pack – due to its higher discount – will offer the best value of all regularly available Powershop plans. And when stacked up against offers from other providers, it tends to be quite price-competitive. Powershop may well introduce other short-term packs with bigger discounts, but these are hard to set your watch by.
But rates aren't the only thing to take into consideration. As mentioned, Powershop's best regular discount is on the Mega Pack, but naturally, in order to access it you'll have to pay for three months' worth of energy in advance. If this doesn't work for your budget, you might want to go with one of Powershop's other packs, such as the Power Saver, which gives you a month of power at a lower discount.
And if you aren't overly keen on the manual work required to get a Powershop pack, a more straight-shooting plan with a regular billing cycle may be right for you. To compare the current deals on our database, follow the link below.

Image credits: Snova/shutterstock.com, Peshkova/shutterstock.com, Anatoliy_gleb/shutterstock.com