Solar Power Companies Compared
We all know solar can help you save on power, but many of us still overlook the importance of finding the right electricity retailer. You deserve to be rewarded properly for your solar investment, and that means your electricity retailer should go above and beyond to help you save. Unfortunately however, only 57% of solar customers we surveyed think they're getting a good deal on electricity, while just 53% are happy with their feed-in tariff. This could be related to the fact that 79% haven't switched providers in the last two years.
Many of the customers who haven't switched recently said it's because they haven't had time or the comparison process is too complicated – and that's why we're here to help. Canstar Blue does all the hard work for you by annually canvassing the opinions of solar customers across right Australia, asking them to rate their solar provider across key variables such as value for money, customer service, tariff clarity and overall satisfaction, to help you make a better-informed decision.
This year, more than 1,800 bill-paying customers took part in our research, with nine different retailers compared. Red Energy was the only electricity retailer to be rated five stars for overall satisfaction by solar customers. It also received top marks in regards to value for money, its focus on environmental sustainability, customer service and bill clarity, while scoring four stars for its solar tariff clarity and the tools & advice it provides. Red Energy is no stranger to Canstar Blue's podium as it also currently tops our annual ratings for NSW electricity providers, NSW gas providers and Victoria gas providers.
Red Energy replaces Lumo Energy at the top of our solar company ratings – both retailers are owned by renewable energy generation business Snowy Hydro.
We also received feedback on Aurora Energy (Tasmania), Synergy (Western Australia) and Ergon Energy (Queensland). However, as these power retailers operate in areas where this is no competition between electricity providers – and customers have no choice – they have not been including in the final results.
Read on for our updated guide to solar energy companies in Australia, their feed-in tariffs and what you can do to get a better deal, starting with the basics:
Is solar a good investment?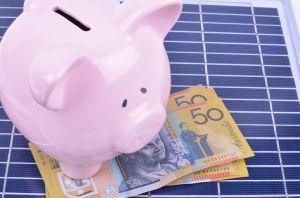 There are many factors to consider when it comes to whether or not solar is a wise financial investment – which we'll come to – but if you're looking for some high-level guidance, our latest survey found that:
Households spent an average of $6,076 installing their solar systems
87% so far believe installing solar has been a good financial decision
So whether you're considering installing solar panels, or just looking to boost the value of your current home with a better deal from a retailer, here is a guide to help you along, including details of the solar feed-in tariffs available in your area.
Solar rebates and incentives
Although there are fewer government incentives for installing solar today than there were a decade ago, there are still two schemes in place that dramatically reduce the cost of installing solar and can improve your return on investment. These are feed-in tariffs and Small-scale Technology Certificates.
Small-scale Technology Certificates
Small-scale Technology Certificates (STCs) are part of a federal scheme which rewards customers with a form of rebate. When a household installs a solar system, it will receive a number of STCs. The amount awarded depends on the customer's location, as well as the generator size. These certificates can be sold on an open market or given to your solar installer for a hefty discount on your system.
Solar Feed-in Tariffs
If your solar panels produce more electricity than you can use, the excess solar power will be fed into the energy grid for your retailer to sell to other customers. For each kilowatt-hour (kWh) of electricity that a solar system exports, your solar company credits you a small rebate called a 'feed-in tariff' (FiT). This is also occasionally referred to as a 'buy-back' rate.
Feed-in tariffs by state
There is no nationwide solar scheme in place, meaning that feed-in tariff rates vary across the country. Some states enforce mandated feed-in tariff rates, while others only provide recommendations and some simply leave it up to the retailers to set their rates. Below is a list of mandated or recommended feed-in tariffs across Australia:
| State | Feed-in Tariff | Note |
| --- | --- | --- |
| Victoria | 11.3c/kWh* | Current mandatory minimum |
| South Australia | 6.8c/kWh | Previous mandatory minimum |
| New South Wales | 11.6–14.6c/kWh | Recommended rate |
| Queensland | 10.102c/kWh | Minimum for Ergon Energy network. There is no minimum for SEQ |
| Western Australia | 7.135c/kWh | Mandatory minimum |
*Victoria's minimum single-rate FiT will be reduced to 9.9c/kWh on 1 July 2018.            
Time-varying feed-in tariffs
Some states have begun introducing 'time-varying feed-in tariffs'. This new FiT is similar to a time-of-use tariff in that the rate you receive for exported solar varies depending on the time of day. Customers are paid a hefty FiT rate during peak hours when everyone is using electricity, but the trade-off is that you are also paid slightly less for exported electricity throughout most of the day when electricity demand is comparatively low. Time-varying feed-in tariffs require a smart meter and will be compulsory in Victoria from July 2019. It's expected that other states will encourage time-varying FiTs, though it's unlikely they will be compulsory outside of Victoria for the time being.
Solar Bonus Schemes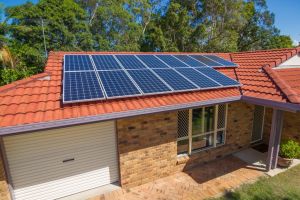 In an effort to boost solar power uptake, most state governments introduced a range of solar schemes, offering bonus feed-in tariff rates of up to 60c/kWh to customers who installed solar early on (generally before 2012). However, there have been a number of significant changes to these schemes over recent years. At the end of 2016, the New South Wales Solar Bonus Scheme came to its natural conclusion and households in the state stopped receiving feed-in tariff rates of 20 or 60 cents per kWh. The silver lining for solar customers in NSW is that most solar energy retailers have increased their basic feed-in tariffs following recommendations from the Independent Pricing and Regulatory Tribunal (IPART). The IPART benchmark increased from 5.5–7.2c/kWh to 11.6-14.6c/kWh from July 1, 2017.
It's much better news for Queenslanders as their state government has committed to upholding its Solar Bonus Scheme until 2028. Meanwhile solar bonus schemes in South Australia were somewhat reduced in 2016. However, SA solar customers may still receive a 44c/kWh feed-in tariff until 2028, while some Victorian households will still receive 60c/kWh until 2024.
It's important to understand that the Solar Bonus Scheme is now closed to new customers. This means that if you have recently installed a solar system – or you plan to soon – you will not receive a premium feed-in tariff, only the basic FiT of about 6 to 16 cents per kWh, depending on your location and retailer. However, some solar companies are now offering seemingly generous rates of their own to attract new customers.
List of Feed-in Tariffs by Retailer
Solar has become a competitive space for energy retailers, with some trying to give themselves an edge by offering higher feed-in tariff rates. Below is a list of retailers and the feed-in tariffs they offer across the major states. Keep in mind this list does not include all retailers, so be sure to shop around and keep all your options open.
| Energy Provider | NSW | VIC | QLD | SA | ACT |
| --- | --- | --- | --- | --- | --- |
| AGL | 11.1c | 11.3c | 10.6c | 16.3c | |
| Click Energy | 12-17c | 12-20c | 8-16c | 15-22c | |
| EnergyAustralia | 12.5c | 11.3c | 11c | 15c | |
| Lumo Energy | | 11.3c | | 16c | |
| Origin Energy | 9-17c | 11.3-16c | 7-16c | 11-20c | 9-17c |
| Red Energy | 11.1 | 11.3c | 11.5c | 16c | |
| Simply Energy | 11.3c | 11.3c | 11.3c | 17c | 11.3c |
| ActewAGL | 11c | | | | 8c |
| Alinta Energy | 6.1c | 11.3c | 11c | 6.8c | |
Source: Respective retailer price fact sheets, March 2018.
You might notice that Red Energy – the winner of our 2018 ratings – doesn't offer the biggest feed-in tariff on the market in some areas. But it's important to understand that a higher feed-in tariff won't necessarily mean it's a better deal on electricity. It may be the case that it is simply masking increased usage and supply charges. That's why it's important to shop around and compare energy deals to see which provider and plan is best for you, with regards to the feed-in tariff you receive, but also what you pay for the power you draw from the grid.
Net vs Gross Solar Metering
To get the most out of your solar, it is important to know the difference between net metering and gross metering.
Gross metering: All of the electricity your solar panels produce is exported to the energy grid.
Net metering: Electricity produced by solar panels is used by the home and only excess electricity is exported to the grid.
Because the price of electricity usually exceeds the buy-back rate on solar, it's generally advised that customers remain on a net metering setup. That said, those who still receive a premium tariff on a Solar Bonus Scheme will often save more with gross metering.
Installing Solar: What to Consider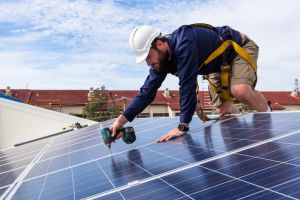 Most Australians are by now well aware of the advantages of solar power. That said, it's not necessarily a good investment for everyone. If you're yet to install solar, here are a few key points to consider:
Location: Households in sunnier areas such as the NT, QLD, WA and parts of NSW stand to benefit the most from solar panels. Most areas of VIC and SA can also be suitable for solar power, provided they receive favourable weather.
System size: Picking the right sized solar system will depend on how you plan to use it. Consider your rates, how much electricity your property uses, and if you're eligible for a FiT. If you're on the fence about what system size you should choose, you might want to opt for a small (and cheaper) one – you can always upsize in the future. To give you some idea, we found 3kW and 5kW systems to be the most popular with survey respondents.
The cost: The hefty price tag is undoubtedly the biggest bar to installing solar, with our 2018 survey finding customers spent an average of more than $6,000. While the price of solar is generally coming down, even the most basic system will set you back a few thousand dollars.
Solar Storage Batteries
A solar storage unit is a battery capable of storing the electricity your solar panels produce, rather than having it exported to the energy network. Solar battery technology has improved considerably in recent years and new residential products such as the Tesla Powerwall, Ecoult Ultrabattery and Aquion battery have helped bring the technology to the mainstream market. You can see a detailed list of solar batteries available in Australia here.
Solar storage batteries remain fairly uncommon. That said, three in five respondents to our 2018 survey (61%) said they aspire to go 100% off the grid. To do so, you'll need a significant storage capacity.
Solar customers that receive a small feed-in tariff stand to save the most with a solar battery. By storing electricity for later use, the customer is saving the price they would have paid for electricity. This is often a saving of 20 to 30 cents per kWh, rather than the 6 to 12 cents they might have received with a feed-in tariff. Unfortunately, solar batteries remain quite expensive in Australia, costing upwards of $8,000 to purchase and install. At present, that means a solar battery might end up costing you more than you will save, though that will depend on the size of your solar system as well as the price you pay for electricity.
Solar Plans: What's available?
Solar is set to reshape Australian energy in the coming decades, and it's quickly becoming a key battleground for energy companies. We are seeing providers getting increasingly creative with their plans. Diamond Energy, for example, recently introduced its GridCredits100 plan, which gives eligible solar customers up to 100c/kWh for electricity at times of high network demand. Some retailers have also experimented with variable rate feed-in tariffs, where the rate you receive for your solar-generated electricity will vary depending on current wholesale prices. While there are some solar-focused energy retailers and products – including Sanctuary Energy – in the majority of cases, signing up to a solar plan will not be too dissimilar to an ordinary electricity plan. The only difference is that you will also receive a feed-in tariff, so assuming you're entirely self-sufficient, you'll still need to compare plans based on their usage and supply charges.
Top Solar Retailers
To help you decide which solar retailer might be the best fit for your personal circumstances, here is an overview of the nine providers in this year's review.
Red Energy
Red Energy is a well-rounded energy retailer, offering competitive rates, a moderate feed-in tariff and a 10% pay on time discount on your entire bill – not just the usage charge component. Its main products are the 'Living Energy Saver' in NSW and Victoria, and the 'Easy Saver' in SA and QLD. These deals come with everything we just mentioned, plus flexible payment, e-billing and GreenPower options. Rates are variable. Customers on the Living Energy Saver also have access to Red Energy Rewards, which includes discounts and benefits at various retailers and entertainment activities. Red Energy also offers solar PV, home storage and energy monitoring solutions backed by above-standard warranties. In addition to its five-star rating for overall satisfaction, Red Energy also scored highly for its customer service, bill clarity, value for money and focus on environmental sustainability.
Lumo Energy
Lumo Energy emerged as the highest-rated solar retailer in 2017. While it couldn't hold onto its title this year, Lumo Energy again performed well with five stars for customer service, tariff clarity and tools and advice. Lumo Energy only operates in Victoria and South Australia, and is another well-rounded retailer that is generally price-competitive. Lumo has several energy deals to choose from, with most including a moderate-sized conditional discount and feed-in tariff. Depending on the plan, customers may also get access to Lumo Ameego – a rewards program that brings benefits at various retail outlets, restaurants, etc.
Simply Energy
Simply Energy has a host of interesting energy offers such as products including free movies tickets and deals exclusive to members of certain clubs. Simply Energy offers competitive feed-in tariffs as well as a reasonable conditional discount on usage charges when customers pay on time. Simply Energy has also partnered with True Value Solar to offer a special deal to new customers who install solar. The 'Simply Solar Plus Package' sets customers up with panels and an inverter, and provides an increased 14c/kWh feed-in tariff for two years. Simply Energy scored four stars overall and across most other categories.
ActewAGL
ActewAGL retails electricity and gas services in the ACT and surrounding parts of NSW. Actew is a very cut and dry retailer, offering a modest discount and feed-in tariff. ActewAGL is also a solar installer and claims that as your energy retailer, it has an advantage over other solar installers because it can look at your usage data to accurately tailor a system for your home. ActewAGL scored four stars from its solar customers for overall satisfaction, with a mix of two, three and four stars across the various research categories.
Alinta Energy
Alinta Energy is a rapidly-growing energy provider, operating across QLD, NSW, SA, Victoria and WA. Alinta doesn't offer much in the way of solar and its feed-in tariffs are below average in most states. However, Alinta Energy has some of the biggest conditional discounts and generally lowest prices on electricity, meaning it is still a viable choice for customers with or without solar panels. Alinta Energy rated four stars for overall solar satisfaction and the same score in most other categories this year.
AGL
Almost all of AGL's electricity deals are available to solar customers. While AGL doesn't offer any standout feed-in tariffs or special discounts to solar customers, its reasonable rates means you can at least expect a reasonable deal overall. AGL develops and installs solar panels and battery storage systems. Customers also have access to the retailer's exclusive solar monitoring system for free. For customers who want to reap the rewards of solar but can't quite afford it, there's the 'Solar Smart Plan'. Those on this plan will have solar panels installed at their property by AGL for $0 upfront. They then buy the electricity being produced by the panels at a much lower rate than what they'd pay for it from the grid. AGL was rated three stars overall this year, with a mix of two, three and four stars across the board.
Click Energy
Click Energy has a variety of solar products across QLD, NSW, Victoria and SA. Some of these plans offer feed-in tariffs well above those of other providers, with often large conditional discounts to boot. But it seems this wasn't enough to convince solar customers as the retailer only managed three stars on value for money and overall satisfaction. Click Energy's strongest areas of performance were for its customer service and solar tariff clarity, rating four stars in these areas.
EnergyAustralia
Most EnergyAustralia electricity deals include a feed-in tariff for solar customers between 11 cents and 15 cents. While this isn't a phenomenal rebate, customers could still stand to make great savings when this is combined with EnergyAustralia's competitive energy rates and discounts. While EnergyAustralia doesn't directly install solar itself, it works with customers to help find and organise the right solution for their home. In our latest review, EnergyAustralia scored three stars for overall satisfaction and the same outcome in most other research categories.
Origin
As one of Australia's largest energy retailers, Origin has a wide range of electricity deals, including the 'Solar Boost' and 'Solar Boost Plus'. Both products include discounts and above-average feed-in tariffs. However, all Origin electricity plans include some form of feed-in tariff. The company also sells and installs solar panels, batteries, inverters, home monitoring systems and practically anything else you will need to start saving on electricity with solar. In our ratings, Origin achieved three stars for overall satisfaction, but just two stars on value for money. It scored four stars on customer service and bill & cost clarity.
How to get the best value from solar
A growing number of Aussies are turning to solar to escape rising power prices. Recognising this, more and more energy retailers are focusing on products designed to help solar customers save. Households with solar panels now have an unprecedented number of options available to them, meaning it's more important than ever to frequently compare providers and products. It also means that you need to be increasingly wary of traps – while a particular plan might include a very juicy feed-in tariff, this may be compensated for with increased electricity rates or smaller discounts.
When comparing providers, be sure to look at their Energy Price Factsheets and ask plenty of questions if you're unsure about any of the terms. Just like all energy users, solar customers shouldn't just set and forget with one provider. Make sure you regularly compare retailers and plans so you can truly maximise your solar savings.