EnergyAustralia has teamed up with Victorian distributor Jemena to help reduce pressure on the grid over summer, as well as save customers money on power bills.
The 'Demand Response' program is an initiative set to help customers in Melbourne's north-west by encouraging them to lower their electricity use during peak demand periods over the warmer months.
Those who participate in the program will be rewarded by EnergyAustralia and Jemena in the form of bill credits totalling up to $100, however they will need to satisfy the conditions of their 'reduction target'.
These targets are tailored to each household's energy consumption, and customers will need a smart meter to participate.
Jemena Managing Director, Frank Tudor, explained the program is following on from the success of a similar demand response that the distributor trialled in the summer of 2017 and 2018.
"Our trial showed that households reduced their peak electricity consumption by an average range of 26 to 35 per cent on hot days. This can help relieve the extra pressure that is put on the electricity grid during times of high use while saving customers money," Mr Tudor said.
"We're excited to be partnering with EnergyAustralia to deliver a program that will make a real difference to our customers."
EnergyAustralia's Head of Customer Transformation, Jack Kotlyar, said the partnership will not only alleviate the grid, it'll also be a chance for customers to pocket some notable savings.
"This program is a win-win for customers and what's more, by working together, customers can alleviate the strain on our grid when it's needed the most," Mr Kotlyar said.
"We've held around 10 energy saving events this year as part of our trials, and we've seen a huge turnout on average about 80 per cent of customers enrolled in our Power Response program participate regularly.
"All up this year, the contribution of our Power Response community working together has shifted a total of 7,215kWh, which is equivalent to streaming Netflix continuously for seven years in High Definition. We're hopeful our customers living in Melbourne's North West will get behind the grid, and power down this summer and save on their power bills."
How does the program work?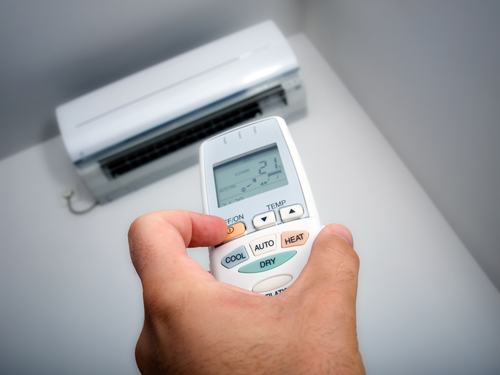 Customers who participate in the program will be notified via SMS when it's time to lower their energy consumption, usually for a time period of between two and four hours. In the SMS, EnergyAustralia will outline an 'energy reduction target' based on typical energy usage from previous days leading up to the event.
After each event, customers who meet their targets will be rewarded with $5 participation credit and up to $25 credited to their EnergyAustralia electricity account.
Canstar Blue Editor-in-Chief, Simon Downes, said energy companies have been experimenting with demand control programs for some time, without really finding a winning formula.
"The challenge retailers face is creating enough of an incentive for customers to cut back on their energy usage, which many of us simply won't want to do when the temperature starts to rise," he said.
"If you can leave the house for a few hours, then it's an easy way to save a little bit of cash, but if you're at home and running the air conditioner, missing out on the savings is a price many people will be willing to pay for the comfort they get from staying cool. The incentives are going to need to improve."
The energy saving program will take place from December 2019 to March 2020, with up to six events planned.
Suburbs covered by the Jemena energy network include: Aberfeldie, Airport West, Ascot Vale, Avondale Heights, Beveridge, Bulla, Coburg, Coolaroo, Craigieburn, Essendon, Footscray, Greenvale, Keilor East, Maribyrnong, Mickleham, Moonee Ponds, Niddrie, Oaklands Junction, Pascoe Vale South, Roxburgh Park, Seddon, Somerton, Yarraville and Yuroke.

Image credits: Fixkes/Shutterstock.com, Sinisa Botas/Shutterstock.com