Telstra is one of Australia's big three telcos, and has a long history in providing communications services across Australia. The company operates 3G, 4G, and 5G mobile networks across the country, offers a range of broadband plans, and holds up its reputation with 24/7 customer service, no-contract plans and great deals.
It's a reputation worth upholding too! Telstra has the most customers of any telco across Australia, and has some extra-exclusive perks for users, like Foxtel Now free trials and access to Telstra TV.
If you're looking for an all-inclusive NBN provider, Telstra may be hard to beat. But how fast is Telstra's NBN service?
Not every provider offers the same speed of NBN, and there's a lot of factors at play that affect how fast your service is. In this article, we'll be putting the spotlight on how fast Telstra's NBN plans really are.
Jump to:
How fast is Telstra NBN?
The cheapest Telstra NBN plan (NBN 25) reaches a typical evening download speed of 20Mbps, with the NBN 50 speed tier reaching 44Mbps and its premium NBN 100 plan clocking in at 88Mbps, making Telstra one of the best-performing providers for high-speed NBN in Australia.
Typical evening speeds refer to the average speed experienced by customers during peak evening traffic hours of between 7pm and 11pm, and are a good indication of what to expect from your plan.
What to expect from Telstra NBN speeds
The following table shows how Telstra's NBN typical evening speeds compare to the theoretical maximum speeds.
| Speed Tier | Max Download Speed | Telstra's Typical Evening Speed* |
| --- | --- | --- |
| Standard Evening Speed (NBN 25) | 25Mbps | 20Mbps |
| Standard Plus Evening Speed (NBN 50)  | 50Mbps | 44Mbps |
| Premium Evening Speed (NBN 100) | 100Mbps | 88Mbps |
*Speeds correct as of May 2020, Canstar Blue
In the ACCC's performance data findings of Australian broadband providers in May 2020, it was found that Telstra plans typically operate at 83.9% of the advertised maximum plan speeds (between 7pm and 11pm). There aren't any providers that operate at 100%, and 83.3% is a decent metric to have in terms of speed quality.
The following table shows a selection of published Telstra NBN plans on Canstar Blue's database, listed in order of standard monthly cost, from the lowest to highest, and then by alphabetical order of provider. Use our comparison tool above to see plans from a range of other providers. This is a selection of products with links to a referral partner.
Is Telstra NBN good for Netflix?
Another metric you can review Telstra NBN speeds by is Netflix's Australian ISP Speed Index. Telstra is ranked first of all major NBN providers (as of February 2020) for Netflix speeds, with average speeds of 4.72Mbps. Keep in mind that this includes all speed tiers, and your real-world performance may vary.
Put simply, all of Telstra's NBN offerings should be great for Netflix, and with Telstra TV among the offerings for going with Telstra, it's potentially an ideal provider for those who really value entertainment inclusions. If you're interested in higher definition streaming or 4K streaming, consider the NBN 50 or NBN 100 plans.
How do Telstra NBN speeds compare?
The table below shows how Telstra's NBN plans and their typical evening speeds compare to the national average.
| Speed Tier | Telstra's Typical Evening Speed | Australian Average Evening Speed* |
| --- | --- | --- |
| Standard Evening Speed (NBN 25) | 20Mbps | 22.4Mbps |
| Standard Plus Evening Speed (NBN 50)  | 44Mbps | 42.6Mbps |
| Premium Evening Speed (NBN 100) | 88Mbps | 84.5Mbps |
*Speeds correct as of May 2020, ACCC
With NBN 25, Telstra clocks in just below the average speed, offering a typical evening speed of 20Mbps. But looking at NBN 50 and NBN 100, Telstra hits it out of the park, serving up typical evening speeds of 44Mbps and 88Mbps respectively, higher than the reported average across the board from NBN providers.
What do customers think of Telstra NBN speeds?
Telstra scored three stars out of five for NBN speed & reliability in Canstar Blue's latest review of NBN providers. This put Telstra towards the bottom of the table, behind the best-performing brands such as Aussie Broadband, Westnet, Internode and Vodafone. The results were based on a survey of over 2,500 households.
What impacts Telstra NBN speeds?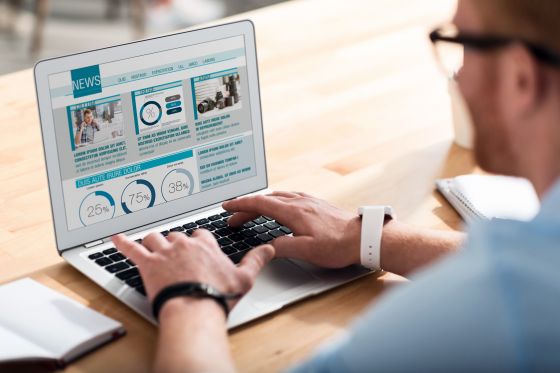 There's plenty of things that can reduce your NBN speed. The distance from your node is a key one if you're on a Hybrid Fibre Coaxial, Fibre to the Curb or Fibre to the Node connection, as further travel time for the cable will result in slower NBN results. Network congestion, and limitations of the technology in your home such as your modem or the amount of devices you have connected, can also cause slow speeds.
We've done a great explainer on all things around your internet being slow here.
How can I make my Telstra NBN speed faster?
There's some simple things you can try to make your Telstra NBN speed faster:
If your NBN plan isn't satisfying your needs, you can always upgrade your plan to a faster speed.
You can also try disconnecting any unnecessary devices from your WiFi, as to stop congestion and demand on your home connection.
You can also look into whether your internet line has any damage, or you can upgrade your modem.
You could also try upgrading to the Technology Choice Program.
Is Telstra NBN a good deal?
Telstra offers some great all-rounder bundles for higher-end prices, and is worth checking out if you want plenty of perks and aren't looking for the cheapest deal. Telstra's speeds are fairly consistent, and operating at 83.9% efficiency is a great hallmark to have. If all you're after is an NBN connection, it might be worth shopping around, but you can get some great inclusions through Telstra, like Telstra TV, Foxtel Now and phone line bundles.
If you're concerned about fast speeds, perhaps lean away from Telstra's lowest speed tier plan. Despite a max speed of NBN 25 being ideal for individual or average use, Telstra only offers 500GB plans on this speed tier, which means if you're download intensive you'll blow through your data very quickly. However, Telstra's high-speed NBN 50 and 100 plans are right up there with the best of them for speeds.
If you'd like to read more on Telstra, we've got a great deep-dive into their NBN offerings here.