Simply Energy doubles up best in electricity & gas review
If you can pay for your electricity and gas with just the one provider – rather than two – it makes perfect sense, right? Well, only if you're getting a good deal from that one retailer. When it comes to energy, it's all too easy to 'set and forget' and end up paying too much, so you'll need to keep your eyes peeled and regularly compare your options. Dealing with just the one provider for both electricity and gas may even increase your chances of becoming complacent, but as long as you're getting a good deal, it could prove financially beneficial – and of course convenient.
Comparing electricity plans can be confusing, so throwing gas prices into the mix will make it even more difficult. That's why Canstar Blue provides an annual review of electricity and gas (dual fuel) providers to help you make a better-informed decision. We've canvassed the opinions of almost 3,000 households to produce the customer satisfaction ratings you see above, with retailers rated on factors including service and value for money. We want to give you a good idea of how these providers are rated by their existing customers, so you can decide whether or not you want to join them! Not all of these retailers operate in all parts of the country – and some only sell electricity in some areas – so read on for specific details for your state.
You won't be surprised to learn that value for money was found to be the greatest driver of satisfaction identified from the survey, but customer service was a close second. Just because you're getting a cheap price doesn't necessarily mean you're getting good value from your retailer if it doesn't respond to your emails or pick up the phone in a timely manner. That's why our ratings are helpful because they provide a real-world insight into what you can expect from the retailers compared. You'll never really know how good or bad an energy provider is until you sign up, so this is as close as you'll get.
Keep in mind that – while our ratings include 10 of the most prominent electricity and gas retailers – you may find others operating in your area. Read on for details.
Dual Fuel Suppliers
NSW Electricity & Gas Providers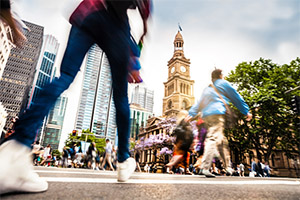 New South Wales has become one of the most competitive states for the energy providers, with several now offering households both electricity and gas, helped by the deregulation of the electricity market in 2014 and the natural gas market in 2017. It's expected that other retailers will follow suit in offering gas in the years to come, but for now NSW customers can choose from the following dual fuel providers:
AGL
ActewAGL
Alinta Energy
Amaysim
Click Energy
CovaU
Dodo Power & Gas
EnergyAustralia
Origin
Red Energy
Simply Energy
Victoria Electricity & Gas Providers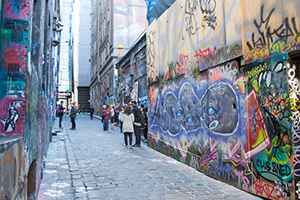 Victorians currently have the greatest choice when it comes to electricity and gas providers, with the big three – AGL, Origin and EnergyAustralia – becoming increasingly challenged by several smaller suppliers that continue to chip away at their market share. The following offer both electricity and gas packages in Victoria.
AGL
Alinta Energy
Amaysim
Click Energy
CovaU
Dodo Power & Gas
EnergyAustralia
Lumo Energy
Momentum Energy
Origin
Powershop
Red Energy
Simply Energy
SUMO Power
South Australia Electricity & Gas Providers
South Australians have fewer electricity and gas options to choose from than households in other states, but there is still healthy competition if you choose to get both energy sources from one retailer.
AGL
Alinta Energy
Amaysim
Click Energy
EnergyAustralia
Lumo Energy
Origin
Red Energy
Simply Energy
Queensland Electricity & Gas Providers
In Queensland, the only two retailers that offer dual fuel electricity and natural gas plans are Origin and AGL. They provide natural gas across much of South East and regional Queensland, but when it comes to electricity, Ergon Energy is the sole retailer in regional areas. In the Brisbane area, there are more than a dozen electricity providers competing for customers, helped by the lifting of price regulations in 2016.
Tasmania Electricity & Gas Providers
There is currently just one electricity retailer operating across Tasmania, Aurora Energy. The Tasmanian energy market allows for others retailers to compete for customers, but none have yet done so. When it comes to natural gas, Aurora is joined in competition by Tas Gas.
ACT (Canberra) Electricity & Gas Providers
ActewAGL is the most prominent dual fuel provider in the ACT, although Origin and EnergyAustralia also compete for customers.
Western Australia Electricity & Gas Providers
The Western Australia energy market is rather more complicated than the eastern states, with just one electricity provider in Synergy but a growing number of gas suppliers.
Our ratings for electricity and gas (dual fuel) providers are based on the feedback of customers in NSW, VIC, SA, QLD, TAS and the ACT.
How to find the best deal on electricity and gas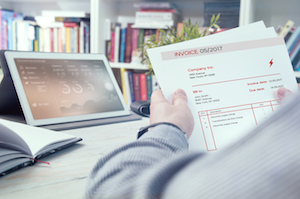 Buying electricity and gas from the same provider certainly makes life a little easier, but you should only do so if you're getting a good deal. Like signing up for any energy plan, be sure to read the small print, including details of any conditional discount that may be available for getting a dual fuel package from the same provider. It's pretty common for the retailers to offer sign-up bonuses with dual fuel packages, including discounts for paying bills on time, by direct debit, or for receiving bills via email. You could also get a rebate on your first bill by signing up online.
While there is intense competition between electricity and gas providers in some states – most notably NSW and Victoria – it's important to know that some retailers will only offer natural gas as part of a packaged deal with electricity. This means that, if you want to go with two different retailers, it's much easier to switch the electricity component rather than the gas one. You'll also generally find more variations in electricity prices between retailers than with gas prices.
To make sure you're getting a good deal overall, make sure you compare a wide range of electricity and gas plans from different retailers and always read their energy price fact sheets for the specific details on charges, fees and conditions.
Your electricity and gas bills will be made up of two main charges:
Supply charges: This is what you pay just for being connected to the electricity grid or to mains gas. You will need to pay for both electricity and gas supply. These charges can vary significantly between states and different distribution areas, from as little as 80 cents a day up to more than $1.20 a day.
Usage charges: This is what you pay for actual energy usage. For electricity, you will be billed in cents per kilowatt-hour (kWh) for usage, while for natural gas you will be charged per megajoule (MJ). Usage costs can vary dramatically depending on the type of tariff you're on.
If you're a small household that doesn't use much energy, pay particular attention to the supply charges of your gas and electricity plans as these could make up a higher proportion of your overall costs. On the other hand, if you're a large household with medium to high energy consumption, pay particularly close attention to the usage charges.
Electricity and gas prices can change frequently, so regardless of which provider you go with, be sure to regularly review your options and don't be afraid to challenge your retailer to give you a better deal.