Simplifying customer payments and account reconciliation in your business is what a good merchant account offers. How do you find your perfect match? Start by honestly defining how your business operates and what payment provisions it needs, both now and in future trading.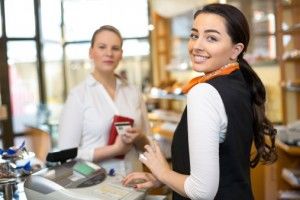 There are three main types of accounts for online use:
Online accounts such as Google or Paypal;
Gateway accounts which can be integrated directly into your website so all payments can be made automatically; and
MOTO (Mail Order, Telephone Order) accounts, which allow you to log in to the bank's website to process credit card payments manually.
Product features differ for online trading. You can choose, for instance:
Hosted Payment – where the bank hosts the secure payment form for your online store.
Embedded Payment – the bank still hosts the secure payment form but it looks like it's your website.
API (Application Programming Interface) – where payments can be made programmatically and integrated transparently into your online store.
MOTO/Virtual Terminal – good for mail order/telephone-order payments because you can log onto the bank's website and enter the card details.
Batching – a facility to process credit card payments in bulk at the same time – for example, for subscription products.
For those with a bricks-and-mortar store, there is one main account with variations for face-to-face use. This is the merchant account operated via a terminal at the point of sale (POS). The terminal allows you to process EFTPOS debit and credit cards, provide a cash-out option, and perhaps a payWave or PayPass reader. Most banks provide card-processing terminals for either long-term or short-term use.
Once you have determined just what sort of payment service you need in your business, it's a matter of research. Check what the banks (yours and others) and non-bank providers have to offer. Tally up the cost of everything and compare. Don't forget to check our customer ratings, as well. And talk to your financial institution: you'll find the banks are only too happy to discuss the issue with you personally, and that can help you start to see what's right for your business.
Remember, merchant accounts change constantly and rates are negotiable so always check with your bank what their current rates are and what they will offer you.