Disney is going from strength to strength. Thanks to the purchase of 20th Century Fox, and a string of recent successful films in the Marvel franchise (not to mention that Avengers: Endgame is now ranking as the highest-grossing film of all time), Disney is a powerhouse when it comes to entertainment. Now we can add 'video streaming service' to Disney's list of assets, with the announcement of the official launch of Disney Plus (or Disney+).
While we've known for a while that Disney+ would launch soon, we now have more details on content, an official launch date, and pricing. After Disney initially only released details for the US streaming platform, Aussie Disney fans can now rejoice with the news that we will be one of the first countries to get access to this much-anticipated streaming service.
When will Disney+ launch in Australia and how much will it cost?
With the initial announcement earlier this year, Disney+ confirmed it is set to launch in the US on 12 November, 2019, for US$6.99 a month. This is cheaper than Netflix's US pricing (which is US$9 for the cheapest plan), so it's clear that it's a big move for Disney to launch a truly competitive video streaming service to rival Netflix. In the US, customers will also have access to a special bundle with Disney+, ESPN+ and Hulu for US$12.99 per month.
As part of the global roll out, Australia has been named as one of the lucky four countries outside of the US to receive access to the Disney+ platform in November, 2019. Australia will get access to Disney+ on November 19, 2019, and it will cost AU$8.99 per month (or $89.99 for a year, which works out to be around $7.49 per month). This is a couple of dollars cheaper than the basic plans for both Stan and Netflix. Disney Plus will also launch in Canada and the Netherlands on 12 November, and in New Zealand on 19 November, rolling out to more countries in the following two years. It's also worth noting that at this point the monthly price is the only subscription on offer, rather than the tiered subscription format that other platforms, like Netflix and Stan follow. This means that at the time of launch, the $8.99 AUD monthly price is all you will need to pay for full access to Disney+.
While there is no dedicated streaming platform for all of Hulu's content in Australia, Stan currently has the rights to several Hulu shows, including The Handmaid's Tale. It's possible that with the launch of Disney+ in Australia, there could be a potential partnership and bundling opportunity between Disney and Stan, but we'll probably have to wait closer to the launch date to find out more.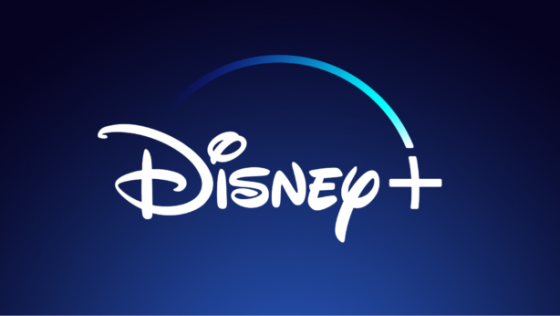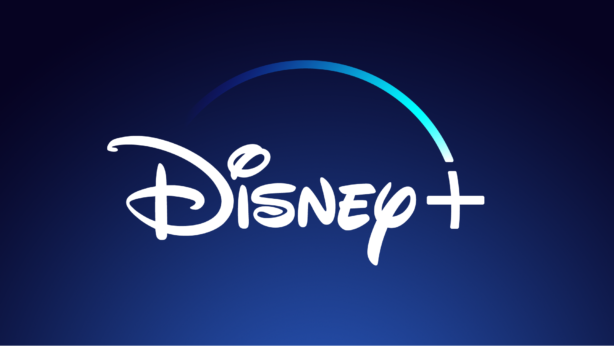 What will I get with a Disney+ subscription?
While more news about Disney Plus is still trickling through, we have more details about what you can expect with your Disney+ subscription. It should be noted that these details are confirmed for subscribers with access on 12 November, but its likely we will receive similar, if not identical, features in Australia. For your monthly subscription price, you'll get:
Unlimited downloads: You'll be able to download shows and movies on up to 10 devices, with no limits on the number of times a title can be downloaded. The amount of titles you can store at one time depends on your device's storage capacity.
High-quality video: 4K Ultra-HD video quality will be available, but being able to view in this quality will depend on your device's capabilities and internet connection.
Commercial-free playback: As to be expected, you'll have unlimited access without having to view commercials.
Multiple profiles: You'll be able to add up to seven different profiles and customise with avatars based on your favourite Disney, Pixar, Marvel or Star Wars characters.
Multi-screen viewing: With multiple profiles comes the ability to simultaneously stream on up to four registered devices.
Language choices and accessibility: Support for English, Spanish, French and Dutch will be available at launch, along with closed captioning and descriptive audio and navigation assistance for viewers with disabilities.
How can I watch Disney+?
Disney Plus, much like Stan and Netflix, will be available as an app on both Apple and Android devices, so you'll be able to stream Disney+ on your iPhone, Samsung Galaxy phone, or any other iOS and Android-compatible devices including tablets, Apple TV and Google Chromecast. You'll also be able to access apps through gaming devices including Microsoft's Xbox One and the Sony PlaySation 4. Once we're closer to the launch date, or even after Disney+ has launched in Australia, we might have some more information as to whether Fetch TV and Telstra TV will also have Disney+ apps on these devices.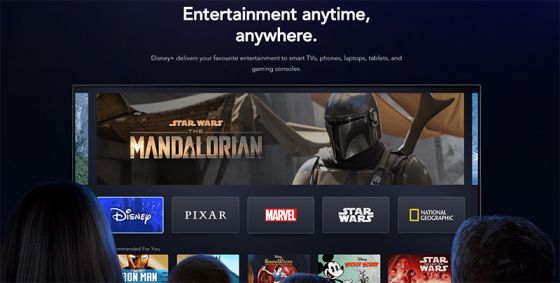 What shows and movies will be on Disney+?
Disney has confirmed that it will launch with more than 25 original series, as well as 10 original films, documentaries and specials. There has been confirmation on several new shows in the works from Disney, including from the Star Wars universe: a live-action Star Wars series (The Mandalorian), a yet-to-be-titled Star Wars series centring around the Rogue One character Cassian Andor, plus a newly announced Obi-Wan Kenobi series with Ewan McGregor reprising his role of the much-loved Jedi master.
Marvel fans of course have several series to look forward to centred around popular MCU characters Loki, Hawkeye, The Falcon & The Winter Soldier, and Wanda & Vision. We'll also see the introduction of some other Marvel characters with new shows centred around Ms Marvel, Moon Knight and She-Hulk.
Of course, Pixar Animation Studios and Walt Disney Animation Studios will also have content, including a live-action remake of Lady and the Tramp, a making of Frozen 2 documentary series, and a Toy Story-based short series called Forky Asks a Question.
View this post on Instagram

Disney have released details of some of the catalogue which will be available in for the Australian launch. In addition to a range of new movies and shows, you'll find plenty of Disney, Pixar, Marvel and Star Wars movies and shows to keep you and the whole family entertained, including:
101 Dalmatians
A Goofy Movie
Aladdin
Alice in Wonderland
Ant-Man
Avengers: Infinity War
Beauty and the Beast
Bedknobs and Broomsticks
Black Panther
Brave
Camp Rock
Captain America Civil War
Cars
Christopher Robin
Ducktales
Doctor Strange
Fantasia
Finding Nemo & Finding Dory
Frozen
Gargoyles
Girl Meets World
Hannah Montana
Hercules
Hocus Pocus
Iron Man
Lady and the Tramp
Lego Star Wars: The New Yoda Chronicles
Lilo & Stitch
Lizzie McGuire
Mary Poppins
Miracle on 34th Street
Monsters, Inc.
Mulan
Muppet Treasure Island
Pete's Dragon
Pirates of the Caribbean: The Curse of the Black Pearl
Pocahontas
Rogue One: A Star Wars Story
Saving Mr Banks
Sister Act 1 & 2
Spider-Man: The Animated Series
Star Wars Episodes I-VIII
Star Wars Rebels
Star Wars The Clone Wars
Tangled
That's So Raven
The Lion King
The Little Mermaid
The Muppet Christmas Carol
The Nightmare Before Christmas
The Princess Diaries
The Santa Clause
The Simpsons
The Sword in the Stone
Thor: The Dark World
Thor: Ragnarok
Toy Story 1, 2 & 3
Who Framed Roger Rabbit
With Disney's recent acquisition of 20th Century Fox's film and TV assets, this brings a whole new world of content potential and existing library to Disney+. As National Geographic is now owned by Disney, there is a range of new documentaries to come to the service, including a science-focused series that's hosted by Jeff Goldblum, titled The World According to Jeff Goldblum. Not only will there be new content, but a whole range of 20th Century Fox films and TV shows will be available, including The Sound of Music and all 30 seasons of The Simpsons.
Welcome to the family, @TheSimpsons. #DisneyPlus pic.twitter.com/OYAN1ziGsy

— Disney (@Disney) 11 April 2019
How can I watch Disney movies and shows in Australia?
While Disney+ will be launching in Australia on 19 November, 2019 for $8.99AUD a month, there's still some time left before the launch date. Until then, you can still catch lots of Disney, Pixar, Marvel and Star Wars movies on Stan, after the Aussie-owned streaming platform won the rights to show many of Disney's biggest titles. Currently you can stream plenty of Disney classics, including The Little Mermaid and The Lion King; the more recent Star Wars films, including Star Wars VIII: The Last Jedi; and Marvel favourites Avengers: Infinity War, and Black Panther. Keep in mind these titles will soon be removed from Stan.
While there are still lots more details to come on the rollout of Disney+, it's great news for movie and TV enthusiasts to see companies like Disney and Apple launching their own streaming services, complete with unique and all-new content.
NBN plans for video streaming
If you want to stream video in high-definition, an NBN 50 speed plan is recommended. For 4K Ultra-HD, the premium NBN 100 speed tier is recommended. Generally, NBN 50 is considered to be a good speed plan for households with more than one person and for streaming HD video.
If you're looking for a new NBN plan on the Standard Plus Evening Speed tier (NBN 50), the following table includes a selection of NBN 50 plans as published on Canstar Blue's database and listed in order of standard monthly cost from lowest to highest, all featuring unlimited data. Use our comparison tool to see all plans available on Canstar Blue's database. These are products with links to referral partners.