Suffering from sub-par broadband or mediocre mobile? You're not alone. The Telecommunications Industry Ombudsman (TIO) has released its annual report for 2018-2019 – and while complaints are down overall, there's still plenty of Australians who are unhappy with their phone or internet provider.
The TIO's report covers the period from 1 July, 2018 to 30 June, 2019, and tracks the number and nature of complaints made by Australians regarding telecommunications services. Over this 12-month period, the TIO received 132,387 complaints from Aussie residential customers and small businesses, a drop of 21.1% from the previous year.
While small businesses did register over 19,000 complaints in the 2018-2019 period, residential consumers were much more likely to contact the TIO. 112,895 complaints were made by non-business customers in the last financial year, accounting for an overwhelming 85.3% of all complaints received in this period.
NBN and broadband our number-one concern
Internet complaints
Overall, what we're most mad about is our internet connection. Complaints about internet services accounted for 32.6% of all complaints in 2018-2019, pipping mobile phone service problems (30.3%) as the biggest source of consumer frustration. With a total of 43,164 complaints lodged about broadband, the main issues faced by customers can be split into five categories:
No action or delayed action by a service provider: 13,976 complaints
Service and equipment fees: 13,509 complaints
Slow data speeds: 8,668 complaints
Intermittent service and/or drop-outs: 7,915 complaints
Delay establishing a service: 7,431 complaints
Unsurprisingly, a huge chunk of complaints are NBN-related. The TIO recorded 11,635 complaints regarding switching providers or setting up an NBN connection, with a significant increase in the second half of the year (from 6.7 complaints per 1,000 premises added in the first half, to 8.6 per 1,000 premises in the second). Complaints about NBN service quality also increased slightly, jumping from 2.1 per 1,000 connected premises in 2018, to 2.5 per 1,000 premises in 2019 (and accounting for 23,362 complaints overall).
While this doesn't represent an out-of-control level of dissatisfaction, it does reflect some of the disappointment experienced by customers since switching to the NBN. Poor speeds, frequent outages, and a lack of affordability have left many households unhappy with their NBN plan and service, and frustrated by the lack of solutions offered by both NBN Co and NBN providers.
Although slow speeds and weak connections are a huge source of pain for customers, it seems that overall we're actually unhappy with the lacklustre response from our providers in combating these broadband issues. As the TIO is considered a next-step resource for customers who have already attempted to resolve issues directly with a service provider, it makes sense that a lack of action from telcos is what's really grinding our gears.
Mobile complaints
Accounting for 40,103 complaints, mobile services were the second largest area of concern between 2018-2019. Breaking down the top five issues, we're most unhappy about the following:
Service and equipment fees: 12,905 complaints
No action or delayed action by a service provider: 11,675 complaints
Resolution agreed to but not met: 4,263 complaints
Misleading conduct when making a contract: 3,656 complaints
Termination fees: 2,975 complaints
When it comes to mobile plans, it seems we're most unhappy about surprise fees, sneaky contract terms, and (again) a lack of action from the telcos themselves. Much of the focus on fees could be attributed to the rise in pairing 'no lock-in' contracts with phone payment plans, a move that can be misleading when customers aren't explicitly told the details of their plan at sign-up.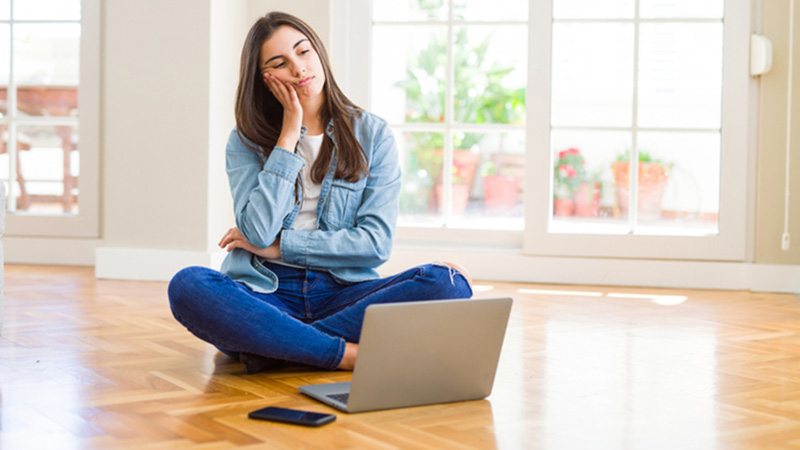 Telstra: the most complained-about telco?
The TIO also revealed the top 10 most complained-about providers in 2018-2019, and there's one telco that accounted for over half of all complaints lodged. 66,402 complaints were made regarding Telstra in the last financial year – that's 50.2% of all complaints in total, and over double the amount made about Optus.
Overall, Telstra customers were most likely to reach out regarding internet issues. The TIO recorded 19,720 complaints made about Telstra broadband, with 17,381 of those regarding services delivered over the NBN. 17,886 complaints concerned Telstra's mobile service and plans, while 18,053 complaints covered multiple Telstra services.
Of course, this doesn't mean that Telstra is Australia's worst telco. Being that it has the largest customer base, it's only natural that it would account for a larger percentage of complaints when compared to smaller providers. It's also important to note that a complaint doesn't actually mean the provider in question is at fault; rather, it just means that the TIO's complaint resolution process has begun.
The good news for Telstra customers is that there's been a major decrease in complaints regarding the telco since 2017: compared to the previous financial year, issues relating to Telstra have dropped 19.5%.
The top 10 most-complained about providers are below.
Telstra: 66,402 complaints (50.2%,)
Optus: 31,629 complaints (23.9%)
Vodafone: 6,784 complaints (5.1%)
iiNet: 5,663 complaints (4.3%)
TPG: 5,380 complaints (4.1%)
Dodo: 1,863 complaints (1.4%)
Southern Phone: 1,366 complaints (1.0%)
MyRepublic: 1,286 complaints (1.0%)
iPrimus: 1,267 complaints (1.0%)
Commander: 1,096 complaints (0.8%)
TIO: complaints are down, but problems remain complex
While complaints have gone down overall, the time taken to close TIO-escalated issues has increased. In 2017-2018, 77% of complaints were resolved within 60 days; however, this figure has dropped to 47% in the last financial year. Ombudsman Judi Jones acknowledged this as a problem, but one that reflects the increasing complexity of phone and internet in Australia.
"The volume of complaints coming back to us unresolved shows an emerging picture of complexity in technical and small business issues." said Ms. Jones.
"Some measures we have taken to address this are the formation of specialist teams to handle these escalated complaints, and working closely with the phone and internet providers to better understand the barriers to resolving these issues."
In response, the Australian Communications and Media Authority (ACMA) has 'applauded' the TIO's efforts to tackle the changing nature of telco disputes. The ACMA has called the formation of new, specialist TIO teams an 'innovative' approach to the issue, and is also urging telcos to continue to work with the TIO to efficiently deal with customer complaints.