THIS PRODUCT IS NO LONGER PUBLICLY AVAILABLE
EnergyAustralia doesn't require much of an introduction when it comes to the electricity and gas retail market. The energy provider is the third largest in Australia and offers a wide range of power plans across the eastern states. EnergyAustralia's Anytime Saver plan includes a generous discount regardless of when or how you pay your bills, which might explain why this plan is one of its cheaper options.
However, just because an energy plan is cheaper than some others, doesn't always mean it's the best value. Let's find out how the EnergyAustralia Anytime Saver stacks up in your state, as we take a close look at the features, fees, contract terms and more.
Compare Electricity Plans
What is the EnergyAustralia Anytime Saver?
The EnergyAustralia Anytime Saver is an electricity and gas plan available to customers in Victoria, New South Wales, Queensland, South Australia, and the ACT. EnergyAustralia claims the Anytime Saver is a 'worry-free' residential energy plan, offering customers flexibility, an online sign-up credit off the first bill, as well as a guaranteed discount.
The Anytime Saver has no exit fees, and is based on a 12-month benefit period, meaning customers will receive a discount off usage charges for an entire year. However, once the 12 months are up, it's best to compare your options to make sure you're still getting a good deal on energy. You may need to call EnergyAustralia to get a renewed discount.
EnergyAustralia Anytime Saver Rates
With rising energy prices a hot-button issue, it's refreshing to see EnergyAustralia come to the table with a heavily discounted electricity and gas plan. That being said, discounts aren't the only aspect of an energy plan customers should be looking at, particularly if the discount is concealing much higher usage and supply charges.
See how other electricity plans stack up against the Anytime Saver by following the links below. To get an accurate quote in your area, make sure you enter your details into our free comparison tool.
Is the EnergyAustralia Anytime Saver a lock-in contract?
The Anytime Saver is not a lock-in contract and has no exit fees, which means if you decide the plan isn't right for you, leaving shouldn't be a concern. The Anytime Saver is a variable rate contract with a guaranteed discount for one year off usage charges. This means that after 12 months, the discount may be retracted, which is why it's important to contact EnergyAustralia at the end of this period.
Will rates change on the Anytime Saver plan?
The Anytime Saver is a variable rate contract, meaning rates are not locked in and could be subject to change at any time during the 12 month contract period. If electricity price changes make you a little uncomfortable, then you may want to lock in your energy rates with another EnergyAustralia plan, like the Secure Saver or No Frills plan.
Does the EnergyAustralia Anytime Saver have a solar feed-in tariff?
EnergyAustralia prides itself as a leading supporter of renewable energy in Australia and offers a variety of solar options, including installation. Typically, customers can expect fairly competitive solar feed-in tariffs from EnergyAustralia, which are:
VIC: 9.9c/kWh
NSW: 12.5c/kWh
QLD: 16.1c/kWh
SA: 15c/kWh
Does the EnergyAustralia Anytime Saver have GreenPower options?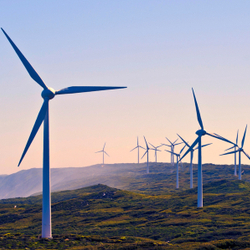 Yes, customers on the Anytime Saver plan have a variety of GreenPower options, which is perfect if you're looking to reduce your household's impact on the environment. Choose to have 10%, 20% or 100% of electricity usage sourced from green energy. In addition to the standard rates, here's what you'll pay on top with GreenPower:
10%: $0.0495 X (10% total usage charges)
20%: $0.0495 X (20% total usage charges)
100%: $0.0495 X (100% total usage charges)
By opting for greener energy, it shows you're conscious about making a positive impact on the environment. Just be aware that the energy powering your home on any GreenPower program isn't coming from renewable sources, but rather is sourced from the National Electricity Market – which contains power generated from fossil-fuel power plants. No energy retailer can claim its customers are purchasing green energy, but are instead are helping by supporting renewable power sources.
EnergyAustralia Anytime Saver Fees
While there are no exit fees attached to the EnergyAustralia Anytime Saver plan, there are some connection fees, late payment fees and credit card payment surcharges. That's why it's worth doing a little research and comparing energy plans before settling on one particular product as you could be stung with hidden fees or expenses.
EnergyAustralia Anytime Saver Natural Gas
The EnergyAustralia Anytime Saver is a variable rate contract that also comes with a guaranteed discount off gas usage charges. Like all EnergyAustralia natural gas plans, the Anytime Saver is based on a block rate tariff where customers pay a lower rate the more gas they use. The discount you'll receive for gas in each state on the Anytime Saver is:
VIC: 30%
NSW: 22%
SA: 22%
ACT: 11%
Is the EnergyAustralia Anytime Saver right for me?
While the Anytime Saver is not the cheapest energy plan on offer, it does hold some decent value overall. It's currently one of the retailer's cheapest options, though be aware that it has a habit of changing discounts on a fairly regular basis, meaning its cheapest plan can often change.
If you don't mind being on a variable rate contract where energy prices could fluctuate, then this plan could be for you. By taking into consideration the plan's large discount off usage rates for 12 months, a sign-up credit off your first bill and no exit fees, the Anytime Saver may be an ideal option for customers who don't mind shopping around once the discount's benefit period finishes. Another great thing about switching to EnergyAustralia is having access to the retailer's smartphone app, where customers can pay bills on the go and monitor usage habits.
If you're not entirely sure about the Anytime Saver, you can compare a number of power plans from Australia's leading energy providers. All you have to do is click on our free comparison tool via the link below and you'll be able to review electricity plans that suit your needs and household budget.

Image credits: Chones/Shutterstock.com, imagevixen/Shutterstock.com