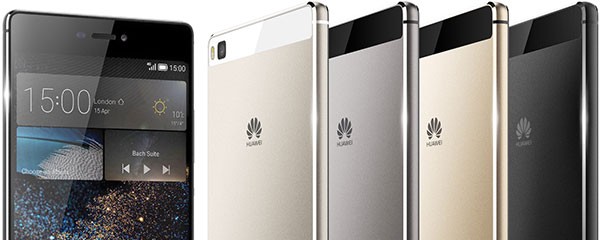 Huawei is a Chinese manufacturer which has been importing its steadily-improving mobile phone line into Australia for several years now. Having brought in some innovative devices such as the great value Ascend P7 and the massive six-inch screen on the Ascend Mate, Huawei has since released its most advanced smartphone yet, the P8.
The first product from Huawei to really compete with the likes of Apple and Samsung, the P8 comes bristling with the latest technology. Having been released several months ago in August 2015, Australian customers have been getting to know the ins and outs of this new market competitor for a while now. Having surveyed thousands of Aussie smartphone owners about the pros and cons of their devices, we've built up a picture of just how good this new Huawei product really is.
Hardware
The P8 comes in a fully enclosed metal unibody casing surrounding a 5.2-inch 1080p touchscreen, with the whole shebang powered by a decent-sized 2680 mAh battery. Unusually for a flagship phone, Huawei's P8 runs on the company's own Kirin 930 octa-core processor, rather than one supplied by an external manufacturer such as Qualcomm. At only 6.4mm thick and with side bezels so small you're practically holding the screen, it's a design that's both stylish and practical – you're getting a lot of screen real estate for your money.
On the camera front, the P8 is also no slouch. The rear camera packs 13MP resolution along with a DSLR-level image processor and optical image stabilization. The camera application comes with clever features such as Director Mode, which lets you take photos and videos from different angles to construct a memorable story, or Light Painting which helps you easily 'paint' light sources using extended exposure. Several Huawei customers praised the excellent camera hardware of the phone, meaning that there's a real alternative here to the established camera heavyweights. In addition, the P8 packs in an 8MP front-facing camera complete with a 'Perfect Selfie' mode which claims to highlight your best features.
Software
The P8 runs Huawei's significantly customised version of Android called EMUI, which comes with a number of innovative features. The OS was designed with a consistent aesthetic intended to be light, minimalistic and easy to use. The home screen, for starters, scrolls infinitely and is fully customizable in terms of app and widget sizing, whilst a smart screenshot feature lets you take a screen capture simply by double-tapping with your knuckle. Huawei includes its own minimalistic applications with the P8, including Music, Gallery, Calendar and several more, with the Contacts application even giving you useful contact suggestions such as restaurants and services based on your location.
In addition to the P8's service apps, the phone also includes an integrated Phone Manager app which offers device security, storage and data management and troubleshooting. It even comes with Huawei's Cloud+ backup service to keep all of your data and documents safe. With loads of convenient control gestures added in also, such as shaking your phone to bring up contextual windows and swiping from the top down to open your contact card, the P8 is full of intuitive thoughts. The feedback we received from the P8's software was also positive, with several customers mentioning how easy the phone was to use and the snappy performance of the system.
Is the Huawei P8 value for money?
One of the biggest talking points surrounding the Huawei P8 was the price, with the majority of customers commenting on what great value it is. The P8 currently retails for about $699, with some outlets selling it as low as $499.
This price point is several hundred bucks cheaper than most flagship phones, with the only real drawbacks being concerns about internal storage capacity and Huawei's still little-known reputation in Australia, which leads to concerns about quality and future support. However, with so many positives at this price, it seems Huawei's P8 is a real dark horse in the Australian smartphone market. To learn more, see how Huawei performed in our latest customer satisfaction ratings for smartphones.