Coca-Cola has launched a new flavour with a citrus hit for the Australian winter months.
Coca-Cola Orange No Sugar is the latest limited-edition flavour to hit supermarket shelves – now available nationwide.
Following the release of Coca-Cola Raspberry, Coca-Cola Plus Coffee No Sugar and Coca-Cola Ginger, the Orange flavour offers Australians a wintery twist for the cooler months.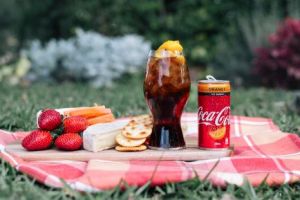 According to Coca-Cola, orange was identified as the newest limited-edition flavour as it ranks in the top five most popular fruits in Australia, with one in three Aussie fruit shoppers purchasing oranges.
Marketing Director of Coca-Cola Australia, Lucie Austin, said: "Following the success of the Coca-Cola Raspberry launch this summer, we're thrilled to launch Coca-Cola Orange No Sugar and offer Coke fans a new fruity twist.
"The hint of orange flavour offers a wintery, citrusy note to palates during the cooler months this year – one that complements our existing range of fun and innovative flavours.
"We've seen just how much Australians have been enjoying our recent limited-edition flavours and we remain committed to delivering innovative flavour combinations and great tasting choices.
"This limited-edition flavour has been crafted for Australians and the spirited way we do the winter season – fun and sociable. We're not afraid to get the woollies on, grab our friends or family and get out and about when it's chilly. So we've created a refreshing and unique drink to match."
The innovation forms part of the brand's strategy to recruit new drinkers to the carbonated soft drink category. The multi-million-dollar campaign will be driven by social media influencers including 'insta-famous' Melbourne artist Chilli Philly, illustrator Mark Conlan, novice baker BakedByAndres and blogger PaulPayaSalad.
Coca-Cola Sugar Free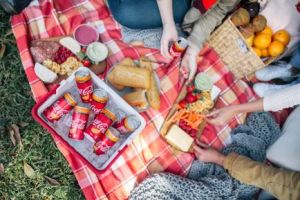 Coca-Cola says the new Orange drink is completely sugar free, keeping in line with the company's commitment to reduce sugar across its range.
The country's biggest soft drink makers, including Coca-Cola and Pepsi, have vowed to slash their use of sugar by 20 per cent over the next seven years in a bid to tackle Australia's obesity epidemic.
Health Minister Greg Hunt said the industry was regulating itself.
"As a country, we can help tackle the obesity epidemic through the practice of industry, through participation, and with the support of government," he said.
"If you can work with the industry and get an outcome such as this, you get exactly the outcome we all want: healthier products, healthier children, and healthier adults."
Coca-Cola also recently canned its Coke Zero product in Australia, to be entirely replaced by Coke No Sugar.