Fact Checked
Drink up! Schweppes pours best in lemonade ratings
Lemonade isn't just for when life serves you up lemons. On the contrary, it's a fun refreshment for basically every occasion. As a cool drink on a hot summer's day, a fizzy bevy to wash down a meal, or even as a mixer with an alcoholic drop. The good thing about lemonade is that both homemade and store-bought options are equally thirst quenching. The latter however, is instantaneously accessible and doesn't require squeezing lemons, which is a huge plus. There are a few lemonade brands out there that claim to offer 'the best' crisp, clean tasting lemonade, but which is actually best?
To find out, Canstar Blue asked more than 200 Aussie consumers for their feedback on the different brands of lemonade they've purchased from a supermarket or grocer and enjoyed in the last three months. Survey respondents rated brands on taste, variety, packaging design, value for money and overall satisfaction. Those that met the minimum required survey sample size of 30 responses are included in the results.
Our latest results saw Schweppes taste sweet victory after it received five-star reviews in all categories, including overall satisfaction!
Best Lemonade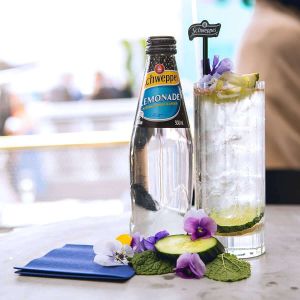 Here are the best lemonade brands in Australia, as rated by consumers in Canstar Blue's review:
Schweppes Lemonade
Sprite Regular
Schweppes squeezed into the number one spot, rating best with five stars in all categories, including overall satisfaction. Sprite similarly impressed when it came to packaging design and value for money, achieving full marks in both categories, before landing on four stars overall.
Lemonade Brands
Schweppes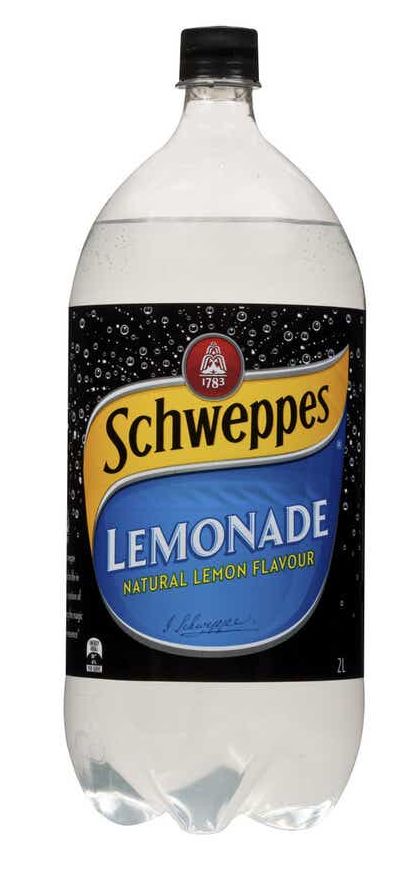 Schweppes may be Swiss but its crisp and refreshing lemonade is made in Australia, according to the brand. Having produced sparkling beverages for more than 235 years, Schweppes now offers a variety of carbonated drinks such as ginger beer, creaming soda and other tonics like lemon lime and bitters. Sugar-free alternatives are available, including Lemonade Zero Sugar and Raspberry Zero Sugar.
Schweppes was rated five stars for taste, variety, packaging design, value for money and overall satisfaction.
Sprite

Want a lemon-flavoured soft drink with a zesty clean taste that gives you the ultimate cut-through refreshment? Sprite is one popular option to sip on. The Coca-Cola-owned brand relaunched with a new original lemonade recipe containing supposedly 40% less sugar, with Sprite No Sugar also available.
Sprite received five-star reviews for value for money and packaging design, before landing on four stars for taste, variety and overall satisfaction.
Are soft drinks bad for you?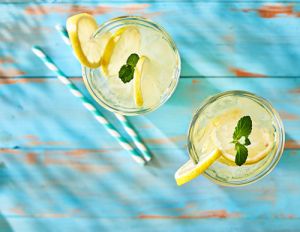 Sugary drinks aren't bad in moderation, although both diet and regular sodas can contain high amounts of sugar, food acids and other nasties, and both have also been linked to obesity and other chronic conditions. Sugary carbonated beverages also typically contain caffeine. While this can cause short-term 'highs' like extra energy and improved mood, excessive consumption may cause increased anxiety, irritability, headaches and reduced alertness. Our latest survey found 20% of respondents feel guilty about drinking soft drinks and a handful opt for the sugar-free varieties because they think they're healthier (11%).
Which lemonade should I buy?
Ideally, you'll want a store-bought lemonade that tastes as crisp and natural as possible, as well as refreshing. Bonus points if you can find one that tastes close to a homemade option. You don't want a lemonade that doesn't even have a hint of a real lemon taste, right?
Keep in mind that no store-bought lemonades are created equal. Some are high in sugar and can taste very processed and chemically induced, others can be too tart and some just taste like soda water. Start by looking at the nutritional information on the back of the can or bottle and the ingredients mentioned. Check out the ratio of sugar and food acid, to natural flavour and carbonated water. You want more of the good stuff than the bad.
About the author of this page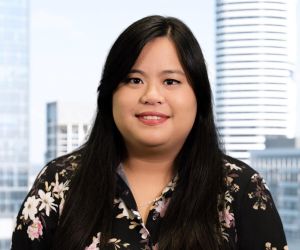 This report was written by Canstar Blue's home & lifestyle journalist, Tahnee-Jae Lopez-Vito. She's an expert on household appliances, grooming products and all things grocery and shopping. In addition to translating our expert research into consumer-friendly ratings reports, Tahnee spends her time helping consumers make better-informed purchase decisions on all manner of consumer goods and services, while highlighting the best deals and anything you need to be aware of.
Picture credits: Joshua Resnick/ Shutterstock.com.