Fact Checked
Woolworths fries the competition in cooking oil ratings
Frying up a plate of bacon and eggs? Or maybe you're looking for a butter substitute. Vegetable and canola oils come in various blend combinations and can be used in a variety of ways, which is probably why a third (32%) of survey respondents usually get a top-up during their regular shopping trip. But which brands plate up best?
To find out, we've asked more than 500 Australian consumers about the cooking oil they've bought from a supermarket or grocer and used during the last six months. Respondents rated brands on factors including taste, cooking performance, packaging, value for money and overall satisfaction. Those that received the minimum sample size (30 responses) are featured in our report. So, what did we find?
Aussies happily ate up Woolworths' range of vegetable and canola oil in our latest ratings, after the supermarket rated five stars in all categories ─ including overall satisfaction.
Best Vegetable & Canola Cooking Oil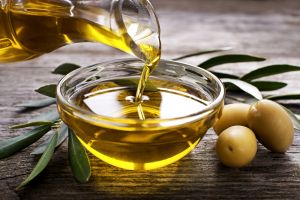 Here are the best brands for vegetable & canola cooking oil in Australia, as rated by consumers in Canstar Blue's latest review:
Woolworths
Crisco
Gold'n Canola
Coles
The 'Fresh Food People' at Woolworths topped our vegetable & canola cooking oil ratings, with an impressive five-star streak across all categories. Meanwhile, Crisco, Gold'n Canola and Coles dished up a respectable four stars for overall satisfaction.
But that's not to say Woolies was the only brand that successfully greased up Aussie consumers with its range of cooking oils. Both Crisco and Gold'n Canola scored full marks for cooking performance, with Crisco additionally achieving five stars for packaging. Gold'n Canola gave a matching result for taste.
Vegetable & Canola Oil Brands
Woolworths

Woolworths provides shoppers with a cheaper homebrand alternative for vegetable & canola oils. Similar to other brands, these come in different capacities such as 400g, 750ml, 2L and 4L bottles, although these are available for lower prices, ranging between $1.85 and $9.75.
Woolworths earned five-star reviews in all categories, including for taste, cooking performance, packaging, value for money and overall satisfaction.
Crisco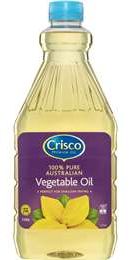 Crisco is claimed to be one of Australia's leading olive oil brands, offering a range of canola, sunflower, vegetable and peanut oils approved by the Heart Foundation Tick program. Each bottle is said to be created using premium seeds such as Australian canola seeds. It's also claimed to offer a natural source of Omega 3 and to contain less saturated fats than olive oil. Products come in either 750ml and 2L bottles, costing between $3.80 and $9.52.
Crisco scored five stars for cooking performance and packaging, before ending on four stars for overall satisfaction and everywhere else.
Gold'n Canola
From spreads to cooking oil, Gold'n Canola is said to be made from premium Australian canola seeds and is supposedly lower in saturated fats than olive oil. This can be used in a variety of dishes, such as salads and marinades, as well as for frying. A 4L tin of Gold'n Canola can set you back $18 at the checkout.
Gold'n Canola received five stars for taste and cooking performance, plus four stars for overall satisfaction and the remaining categories.
Coles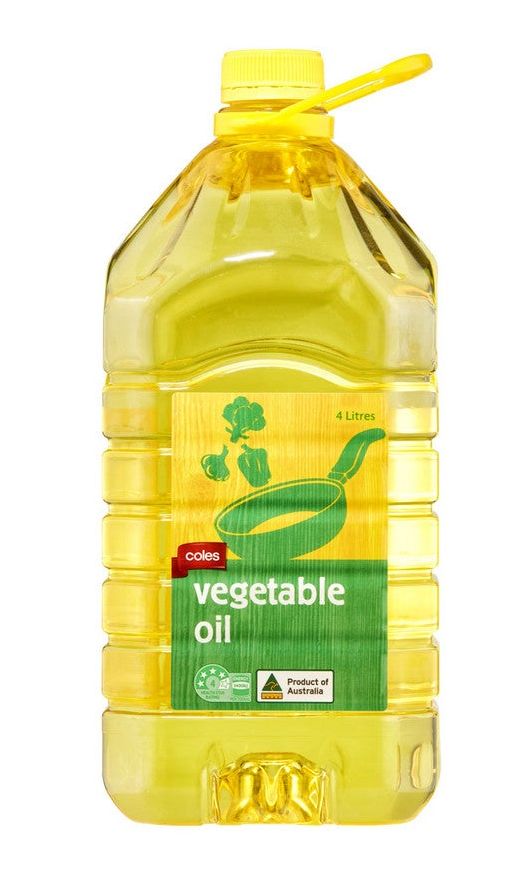 Coles supermarket offers a few affordable homebrand options of vegetable and canola oil. In addition to regular Coles Canola Oil and Coles Vegetable Oil, the brand also offers options like Coles Blended Vegetable Oil and Coles Canola Oil Cooking Spray, among others.
The vegetable oils usually cost $1.85 for 400g, $2.50 for 750ml and $8.80 for 4L. Its canola range is available for similar prices, ranging between $2.15 and $9.75.
Coles achieved four stars in most categories, including for cooking performance, value for money and overall satisfaction. It got three stars for taste and packaging.
Which vegetable or canola oil should I buy?
Our survey found that almost one in three respondents (28%) use different types of cooking oil based on what they're dishing up. But what exactly are Aussies looking for when they shop? It seems a handful have set their heart on what they consider to be a healthier option, with nearly one in five (15%) worrying about the fat content, but just 12% take time to read the nutritional information of their cooking oil.
The type of cooking oil is also a deal-breaker for some shoppers, with nearly two-fifths (38%) preferring to use liquid oil rather than spray-on cooking oil. A small handful also worry about whether their cooking oil has been ethically sourced or produced (7%). But when shoppers do eventually find the right product, most stick to the same brand (50%).
Whatever you choose, we hope you find our ratings to be a useful side dish during your next grocery shop.
About the author of this page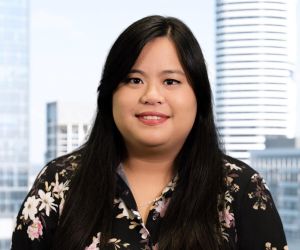 This report was written by Canstar Blue's home & lifestyle journalist, Tahnee-Jae Lopez-Vito. She's an expert on household appliances, grooming products and all things grocery and shopping. In addition to translating our expert research into consumer-friendly ratings reports, Tahnee spends her time helping consumers make better-informed purchase decisions on all manner of consumer goods and services, while highlighting the best deals and anything you need to be aware of.
Picture credits: Dusan Zidar/ Shutterstock.com.