Top Microwave Rice Brand ─ ALDI Imperial Grain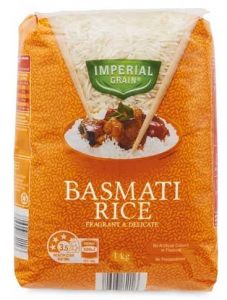 Offering its own brand of microwaveable rice, supermarket ALDI offers Imperial Grain, which comes in a variety of flavours, such as basmati, ancient grain blend, brown and white (although in traditional ALDI style, not all options may be readily available throughout the year), with packs of two cups generally available as the standard product.
ALDI Imperial Grain was rated five stars for taste, texture, value for money and overall satisfaction, with four stars for packaging convenience and three stars for variety and range.
Which rice is most nutritious?
Brown rice is claimed to be the healthiest type of rice because it's whole grain. That is, each grain comes with all three parts that make a grain complete (bran, endosperm, and germ) and therefore packed with all the nutritional benefits rice can offer.
White rice, on the other hand, is considered less healthy because it undergoes processing which ends up removing the bran and germ, and consequently most of the fibre, protein, B vitamins and minerals you would usually find in these two components.
Health authorities including Eat For Health recommend Australians should eat at least four to six serves of grain foods every day, with two-thirds being whole grain. But keep in mind that rice is only part of a balanced diet if you stick to an appropriate serving amount and opt for regular rice (i.e. brown rice or basmati rice) rather than flavoured rice.