Fact Checked
San Remo & ALDI's Remano worth every penne in dried pasta review
Life is full of pasta-bilities! Whether we're talking about spaghetti, penne or linguine, there's a type of pasta out there for everyone, including the fussiest of eaters. Cheers, macaroni cheese! Naturally, our survey on the subject found that over half of respondents (51%) eat pasta at least once a week. This pantry staple comes in all shapes, sizes and flavours, which means we're spoilt for choice when it comes to shopping for our next carb dish. Although, 47% of respondents said they usually stick to what they know and buy different pasta types from the same brand.
This year, we asked more than 1,500 consumers to rate the different packaged pasta they've purchased from a supermarket or grocer and consumed within the last three months. Survey respondents rated different brands on taste, texture, range variety, value for money and overall satisfaction. Those that met the minimum required survey sample size of 30 responses are included in the final results.
So, which brands were rated 'tortellini awesome' and which didn't 'pasta the test'? Our 2021 dried pasta review saw San Remo and ALDI's Remano rated best, each achieving five stars for taste, texture and overall satisfaction. San Remo got extra full marks for variety, while ALDI's Remano scored best for value for money.
Best Dried Pasta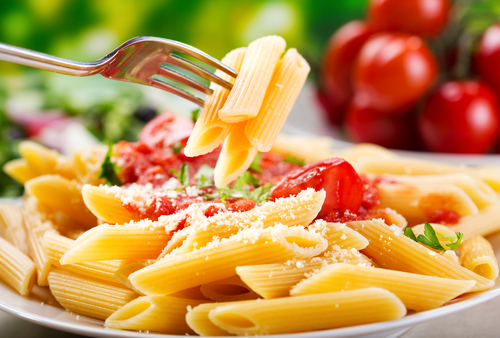 Here are the best dried pasta brands in Australia, as rated by consumers in Canstar Blue's latest review:
San Remo & Remano (ALDI)
Macro Organics
Woolworths
Barilla
Zafarelli
Vetta
Coles
San Remo and ALDI's Remano range rated best in our 2021 dried pasta review, each dishing up five stars for overall satisfaction. Macro Organics, Woolworths, Barilla and Zafarelli followed behind on four stars. Meanwhile, last year's winner Vetta ended on three stars for overall satisfaction, alongside Coles.
It's worth mentioning that Macro Organics achieved a five-star review for taste and was the only other brand, aside from the joint winners, to score full marks in any category.
Dried Pasta Brands
San Remo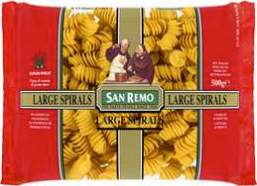 San Remo claims to be the number one dried pasta brand in Australia. Its products are said to be made from 100% Australian durum wheat, to produce high-quality, premium pasta. The brand provides a wide assortment of pasta, with more than 100 products to choose from across different varieties like egg pasta, short and long pasta, gluten-free and fresh pasta. Here is a selection from San Remo:
San Remo Bowties
San Remo Egg Spaghetti
San Remo Vermicelli Egg Noodle
San Remo Tagliatelle Egg Noodle
San Remo Pulse Pasta Spaghetti
San Remo Gluten-Free Spaghetti
Prices for San Remo pasta start from $1.95 for 500g, or $1.80 for 250g of egg pasta, in most supermarkets.
San Remo rated best for range variety and earned additional five-star reviews for taste, texture and overall satisfaction. The only exception was value for money, where it got four stars.
Remano (ALDI)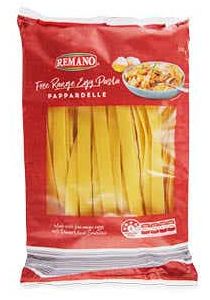 Remano is ALDI's exclusive brand of pasta and pasta sauces. Remano pasta is claimed to be made from 100% Australian durum wheat and processed locally for the freshest taste. Here is a selection from the Remano range:
Remano Spaghetti
Remano Penne
Remano Pappardelle
Remano Angel Hair Pasta
A 1kg value pack of Remano pasta costs about $3 from ALDI stores. You can also find Remano's free-range egg pasta line, including angel hair and pappardelle, as part of the supermarket's seasonal Special Buys for $4.49.
Remano (ALDI) rated best for value for money and achieved additional five-star reviews for taste, texture and overall satisfaction. It got four stars for range variety.
Which dried pasta should I buy?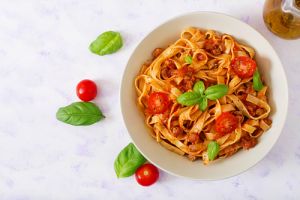 This will depend on what you're dishing up. Pasta can be organised into different categories, including long and short pasta, tubes and stuffed pasta, soup pasta and other special shapes, of which there are different varieties (i.e. wheat, whole grain, gluten-free etc).
As a general rule, thin pasta is best served with light, wine-based sauce, while thicker pasta can be coupled with heavier tomato-based sauces, for example. Flat pasta usually goes best with cream sauces, while round and tube pasta tend to work with just about anything. Hello, macaroni!
Our survey also found the overwhelming majority of respondents (84%) favour traditional wheat pasta over wholemeal or gluten-free alternatives. Although three in five consumers (67%) believe brands should offer more gluten-free options, and nearly a quarter of those surveyed said they eat less pasta because the gluten-free products are too expensive (22%). A quick analysis of results also shows that taste is the biggest driver of satisfaction for consumers, followed by texture and value for money.
Pasta La Vista!
About the author of this page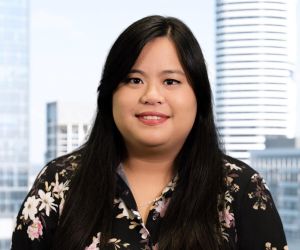 This report was written by Canstar Blue's home & lifestyle journalist, Tahnee-Jae Lopez-Vito. She's an expert on household appliances, grooming products and all things grocery and shopping. In addition to translating our expert research into consumer-friendly ratings reports, Tahnee spends her time helping consumers make better-informed purchase decisions on all manner of consumer goods and services, while highlighting the best deals and anything you need to be aware of.
Picture credits: Nitr/ Shutterstock.com, Timolina/ Shutterstock.com.