Fact Checked
How we rate muesli & granola
Whether you're mad for muesli or more of a goer for granola, cereal is a cereal-sly wholesome breakfast. It's no wonder 36% of Aussies pick up two boxes a month, with many loving it so much, they have perfected the bowl by adding extras like fruits, nuts, and different types of protein on top (46%). But when faced with an entire supermarket aisle of muesli or granola, it's easy to feel like a Froot loop trying to decide which type and brand to buy. To find out which muesli and granola people are eating up, we compared the top brands on the market.
---
Find more detailed information on our ratings methodology.
---
Top Muesli & Granola Brand – Carman's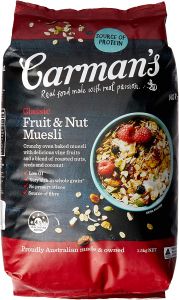 Carman's could be considered a somewhat 'overnight success' in Australian business, springing from a tiny muesli company in 1992 to exporting all over the world in 2023, just 31 years later. The Carman's muesli and granola range has grown rapidly to offer a variety of cereals filled with wholegrains, seeds, fruit, nuts and proteins to power a healthy breakfast. Those who love the Carman's taste, can also enjoy products like muesli biscuits or bars, cluster oats, porridge oats, and savoury sourdough toast crackers. A box of Carman's muesli costs around $6.50 while a box of granola will set you back about $6.90.
Carman's crunched a win with five stars in every research category, including taste, value for money, variety and range, texture, packaging convenience, and overall satisfaction.
What's the difference between muesli and granola?
Muesli is made up of uncooked cereal usually containing a loose mixture of grains, seeds, nuts and fruit. While granola similarly includes grains, it is a baked cereal that uses oils or natural sweeteners like agave or honey to help the ingredients stick together.
Muesli can also be served either cold or hot, while granola is typically eaten straight out of the packet or cold with yoghurt or a bit of milk. Although both muesli and granola are traditionally made with rolled oats.
Muesli vs granola: Which is better for you?
Both granola and muesli are marketed as healthy breakfast options, but most of these products are loaded with hidden sugars and preservatives. Granola typically has a higher carb, fat and sugar content due to the added sweeteners which typically include syrups, oils and dried fruits, that help bind the grains into clusters when baked.
Can't decide on what you should have for a healthy breakfast? A good place to start is by finding muesli or granola made with ingredients such as wholegrains (i.e. oats, wheat, barley) and that is high in both fibre and antioxidants. Take a look at the ingredients list on your cereal box; if you see a bunch of ingredients you can't pronounce, chances are it's not a natural food and therefore not a quality ingredient either.
Our latest survey found that 36% of consumers are worried about the sugar content of cereal. So, it's a good idea to scope out the nutrition information panel on the back of your cereal box to look for added sugars, refined ingredients and salt.
Which muesli or granola should you buy?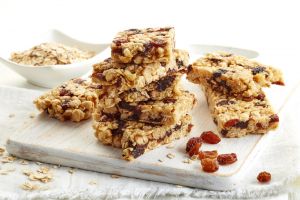 Carman's is the best pick, according to our latest survey, with the brand satisfying consumers on all aspects, especially the important ones like taste and value for money, as well as for overall satisfaction. It also offers its popular muesli and granola in a few different forms, so you can enjoy a muesli bar or biscuit even when it's not breakfast time.
To ensure you get the best bang for buck, check out the unit of pricing of some cereals. Unit pricing displays the price of a grocery item as a standard unit of measurement alongside its selling price. For example, the label for a 500g tub of butter would show the unit price per 100g, in addition to the selling price.
Are you a fan of granola or do you consider yourself 'team muesli'? After this review, you might be keen to try a new team! Both kinds of cereals are delicious and made up of wholesome grains, nuts, seeds and dried fruits. Luckily, there are so many muesli and granola brands available on the market, you have plenty of options to choose from in terms of flavours, sizes, price and more.
Online Grocery Shopping Reviews
Meet our consumer experts
---
Megan Birot: Home & Lifestyle Editor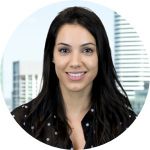 Megan is Canstar Blue's Home & Lifestyle Editor, leading the team that focuses on consumer products and services, ranging from supermarkets and groceries to home and personal appliances and retail stores. She interprets Canstar Blue's bespoke research on the thousands of brands that we compare, rate and review, to help shoppers make better purchasing decisions.
Samantha Howse: Consumer Research Specialist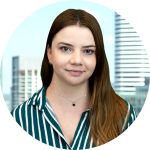 Samantha Howse is Canstar Blue's Consumer Research Specialist, coordinating the consumer research program behind our customer satisfaction awards across Canstar and Canstar Blue in Australia and New Zealand. Sam has earned a Bachelor of Business (Marketing) from Griffith University and, with seven years in market research and 2 years in marketing, she is experienced in survey design, implementation and analysis, coupled with an understanding of marketing principles and best practice.
Picture credits: Stockcreations/ Shutterstock.com, Baibaz/ Shutterstock.com, Antonina Vlasolova/ Shutterstock.com