According to our survey of 1,600 Australian consumers, we're a fairly conservative lot when it comes to our breakfast spread – certainly in terms of jam. 42% of us nominated strawberry jam as our favourite flavour, with raspberry jam netting 20% of the vote and apricot jam rounding out the top three at 11%.
Other not-so-favoured flavours include:
Blackcurrant       7%
Plum                      6%
Blueberry            5%
Marmalade         3%
Did you know?
Scottish entrepreneur Fraser Doherty, the 23-year-old 'Jam Baron', sells £1.6 million worth of jam a year. He says the most popular flavours are blueberry and blackcurrant. But for those who'd like to try something a little bit different, here's our guide to some more exotic jam flavours from around the globe…
Some exotic and uncommon flavours of jam
There are plenty of more uncommon flavours to be found off the beaten track, especially with the rise of gourmet jams, preserves and marmalades. Here are a few examples…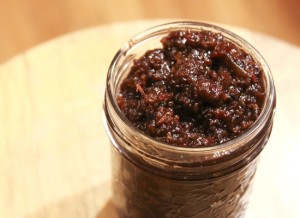 Bacon jam
Canadian, eh? Actually, this weird and wonderful concoction was dreamed up by chef Chris O'Connor. It's made of smoked bacon, onion, coffee and whiskey. You can get it from the deli.
Prickly pear cactus jam
Mainly found in the southern states of America and Mexico, this jam is actually usually known as tuna jelly, because "tuna" is a nickname for the prickly pear cactus. The cactus fruit is a purpley red and can grow up to 6 inches long.
Coconut jam
Found across most of south-east Asia, where there are plenty of coconuts on hand. In Singapore, it is known as kaya, and flavoured with fragrant pandan leaves. Put a thick layer of coconut jam on toast with a bit of butter… Just thinking about it makes us hungry!
Tomato, passionfruit and pineapple jam
Apparently this one is becoming a big hit in Australia at the moment. Passionfruit jam is a classic in Stanthorpe, and some of our staff remember eating it on roadtrips as a kid. And tomato jam is a classic South African delicacy, according to other staff members. Since tomato jam is very sweet, we can imagine the passionfruit and pineapple add an interesting tang.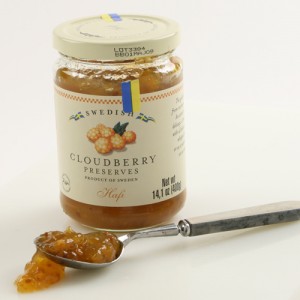 Cloudberry jam
Famous in Norway and parts of the Arctic circle. The cloudberry, or molter, is nicknamed 'Arctic Gold' because of their colour – or maybe because they are so expensive, at about $60 Australian per kilo (350 NOK). There are tours you can take in Norway to pick the elusive cloudberries. They grow on mountain slopes and in swamps, so watch out for mosquitoes when you're picking berries in the height of their summer (late July). Picking ripe berries is such an important cultural tradition in Norway that it is illegal to pick unripened berries.
Jam with edible glitter
This jam has a special sparkle about it. Check out the BBC's recipe for plum glitter jam for an example. We wonder whether New Jersey cattle rancher Henry Ruschmann envisioned glitter jam when he invented the modern form of 'glitter' way back in 1934.
Bramble and chocolate mint jam
Pippa Middleton's favourite Chelsea bakery, The Love Bakery on King's Road, exclusively stocks a brambleberry and chocolate mint jam. A love of fruity jams must be a royal thing, because Queen Elizabeth the First was known to have adored lavender jam.
Bramble jam tastes a bit like blackberry, we're told – not surprising, since the bramble shrub is a sibling of the blackberry bush within the rose family. Actress Lucy Akhurst makes this jam for The Love Bakery – among other favourites including blackcurrant and vanilla – from her farm homestead in Devon.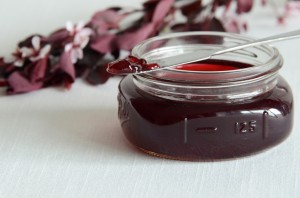 Rose petal jam
Made popular in modern times by Martha Stewart, this confection must be the fantasy of every little girl who's ever held a tea party in the backyard for her teddy bears and dolls. Tastes and smells sweet and floral – just as it should.
Gooseberry jam
During the late 1700s to early 1800s there was an amazing craze that swept across England and then America. The "Gooseberry Craze" had struck. People were spending an amazing amount of time, money, and passion creating jam and preserves from this humble berry. Gooseberry jam is still commonly made in Tasmania today.
Cinnamon and apple jam
Originated in India in ancient times – still a classic today.
Where to get the best-loved jam in Australia
If you want to know who might make some of these amazing jam flavours, check out our customer satisfaction ratings for jam brands. We asked 1,487 Aussies what they thought of the latest jam they'd bought.