Cheese – it's a staple food in fridges right across the nation. And to satisfy our cravings for a smooth dairy treat, more than 315,000 tonnes of cheese are made in Australia each year.
Dairy Australia estimates that about half of that is cheddar cheese. They really know their stuff and publish all sorts of cheesy statistics for you to digest (provided you're not intolerant of dairy facts).
If you're stuck for recipe ideas, or want to branch out in your cheese repertoire, here are 10 that are set to impress.
As if mac 'n cheese wasn't already easy enough, the angelic Nigella Lawson has made it even quicker. With only seven ingredients, including a generous helping of cheddar cheese, this is the ultimate comfort food for when you're too lazy to do any proper cooking.
Obviously, healthy things like meat and vegetable can be thrown in to make it an acceptable family dinner that's bound to be a hit. If you're stuck for inspiration, just head on down to the comments section. Real people have posted their favourite additions to Nigella's recipe and some are absolutely genius!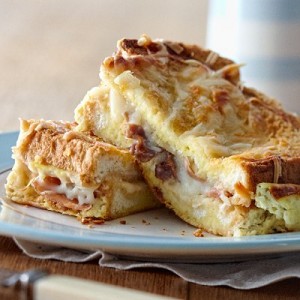 Nigella knows what we all want when it comes to comfort foods: simplicity, convenience, and cheese.
This recipe does require a little bit of advanced preparation, but it is well worth the wait. It can easily be made up the night before you bake it, making it an excellent time-saver if you're working late or don't feel like doing a great deal of cooking.
Curtis Stone has delivered us this little gem, taking the humble cheese sandwich to a whole new level. Packed full of flavour, these sandwiches will be a great addition to any summer barbecue, and are an excellent way to satisfy any vegetarian guests.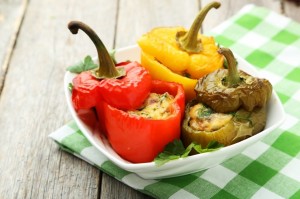 Spice up your next wine and cheese afternoon tea with this super-easy and super tasty baked cheese, courtesy of Jamie Oliver. The best part is that it's a versatile recipe that allows for any soft-centered cheese, so you can use your favourite, or experiment with different varieties.
Mr. Oliver certainly knows how to make the most amazing cheese dishes. Served with garlic mushrooms, these fritters are bound to be a hit at brunch, or as an entrée at your next dinner party. They aren't too hard to make, are gluten free, and are surprisingly healthy – which is an excellent bonus.
For those who have never tried it, goat cheese is absolutely amazing, and we should all be eating so much more of it. It has a sharper flavour in comparison to regular cheddar, and is a little bit tangy, which is why it goes so well with tomatoes.
Ina Garten from the Food Network also recommends that you pair her recipe with a nice glass of chardonnay, and we are happy to oblige there.
Roasted Pears with Blue Cheese
The lovely Ina from Food Network is onto something great here, because pears and blue cheese are a truly surprising (and also delicious) combination.
Her roasted pears make an excellent entrée on a summer's night; serve with a small rocket salad for a bit of colour and complementing flavour.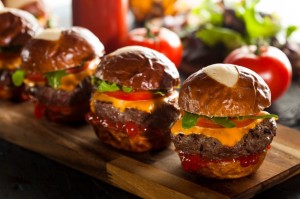 This wouldn't be a list of cheese recipes without a great cheeseburger, so we have included the easiest ones you'll ever make, courtesy of Food Network's Aida Mollenkamp.
Simply beef, Swiss cheese, and a bun, these are sure to be a hit at dinner or a party, particularly if you include a toppings bar, so everyone can have their burger the way they like it.
Arguably the best kind of cake, cheesecake is everything you could want in a dessert. It is creamy, sweet, and savoury, with a beautiful crunchy base.
Cheesecakes are also incredibly versatile; you can make them with pretty much anything you want, whether it is chocolate, fruit, cookie dough, or whatever your palette desires.
Masterchef darling Justine Schofield has an excellent recipe for a ricotta cheesecake, for those who don't like their dessert to be overly sweet. It is definitely worth a try if you want a new cheesecake experience.
Delia Smith Fromage Frais Cheesecake
With 23 cookbooks and 18 TV shows to her name, people all over the world love Delia Smith. Her no-nonsense approach to cooking is what makes her so popular. Well, that and her delicious food.
As well as looking incredible, the fromage frais cheesecake is healthy (sort of); it is covered in strawberries, and is also lower in calories than your average cheesecake, so that's good enough for us.
Is your mouth watering? Perhaps you should try one (or all) of these amazing cheese recipes.